I have two different flavors for sale currently with a third (Yellow and fruity) getting ready to be bottled next week. First is my original red special brew sauce. This sauce is very strong in flavor and very hot. Bill Moore rated the heat an 8 out of ten and the flavor a 7 because he says the flavor is a bit much. He really liked it though and I am happy with it as it suits my needs for certain foods and cooking etc.
The red sauce :Ingredients are all of my garden grown red peppers which there were over 20 varieties,Garlic, carrots,onion,honey,moscato wine,vinegar,salt 2.5%. After fermenting the mash it was strained then strained again and cooked to ensure longevity and safety. I feel one might even consider this somewhat of a concentrate although the sauce is about the consistency of Tabasco.  
The brown sauce : It is savory almost like a chipotle sauce but not as sweet while still keeping the flavors of the peppers and thin like a tabasco sauce. First I fermented 1 gallon of my homegrown reapers and brainstrains with one onion and 5 cloves of garlic for a few months. Then strain the ferment then strain and cook again. While it is cooking I add homemade tomato paste from all the brown tomatoes I grew over the summer. About 6 big spoonfuls I guess. Then I add a little salt,apple cider vinegar, some honey and a bit of molasses till the flavor is right. While the brew is boiling I bottle and cap  
I had 10 bottles of brown now I only have 2 5oz left for sale and 3 5oz and 2 10oz bottles of my original red special brew sauce. 14 each shipped with discounts on mutiple.  
This is what it's all about!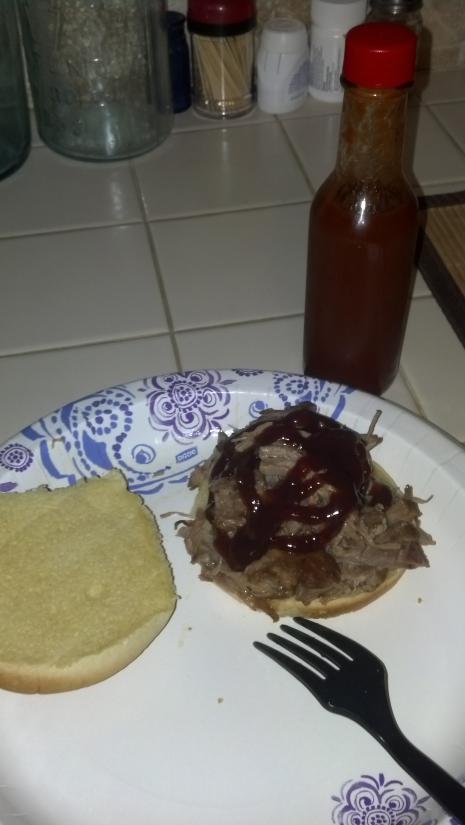 Red vs Brown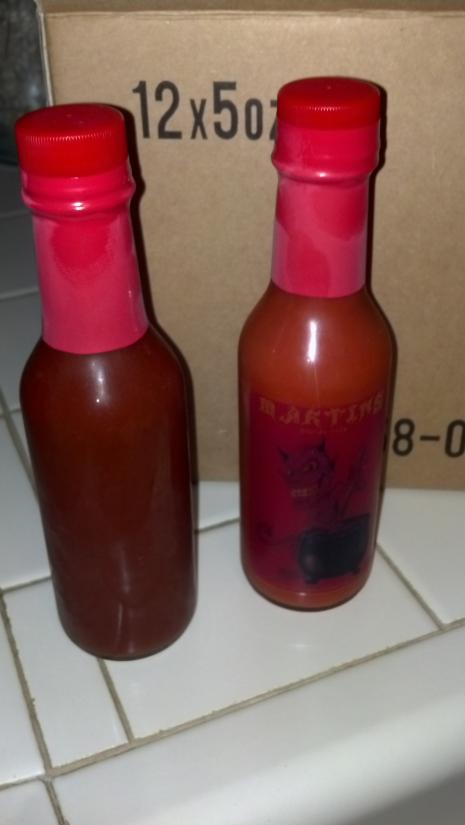 The Tomato paste I made from all my garden grown brown tomatoes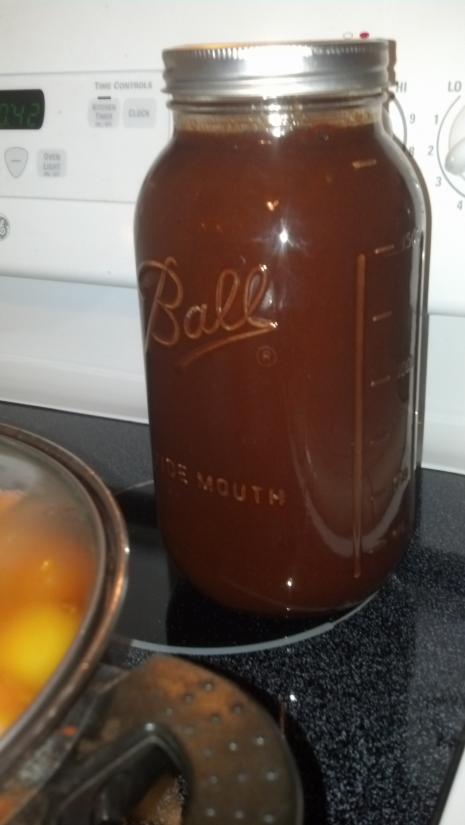 Red label Martins Special Brew