Cooked the peppers with garlic(*), garlic powder, salt and a couple cups of vinegar. Started with 2 quarts of peppers that fermented on the counter for three weeks. Put it in a blender and puréed it. Cooked it down some more and added a touch of hot pepper powder that I made last week from some ghost peppers.
It's similar to Frank's, but maybe a bit tangy-er and a little salty. Recommend if you salt ferment peppers use less than the recipe calls for. Two quarts of fermented peppers made just over a quart of sauce. If experience is any guide, it will taste better after it sits a while.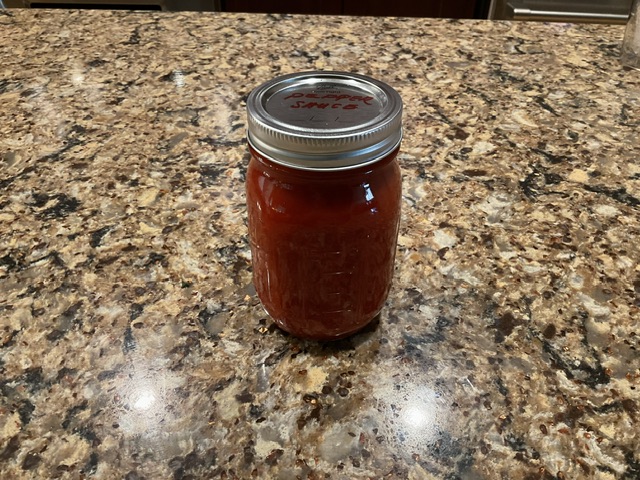 * - we grow garlic over winter. Best way to preserve garlic we've found is to grind it up, put it in glass canning jars with lids, top it off with water, put lid on and put in freezer. stays like fresh garlic.