My first attempt yesterday.
Baked chicken first to crisp the Skin, will probably reduce the skin content next time, allot of fat in their.
CHipotle, Paprika and Garam Marsala. Added Soy sauce and some ACV to the jar once filled.
Found out why they say pack the jar tight, the meat shrinks allot.
Also weird the jars were boiling on the counter for an hour.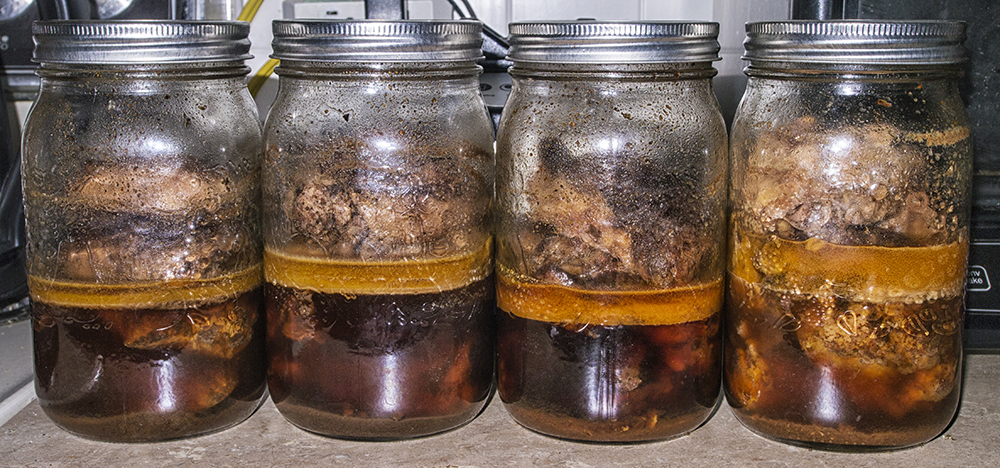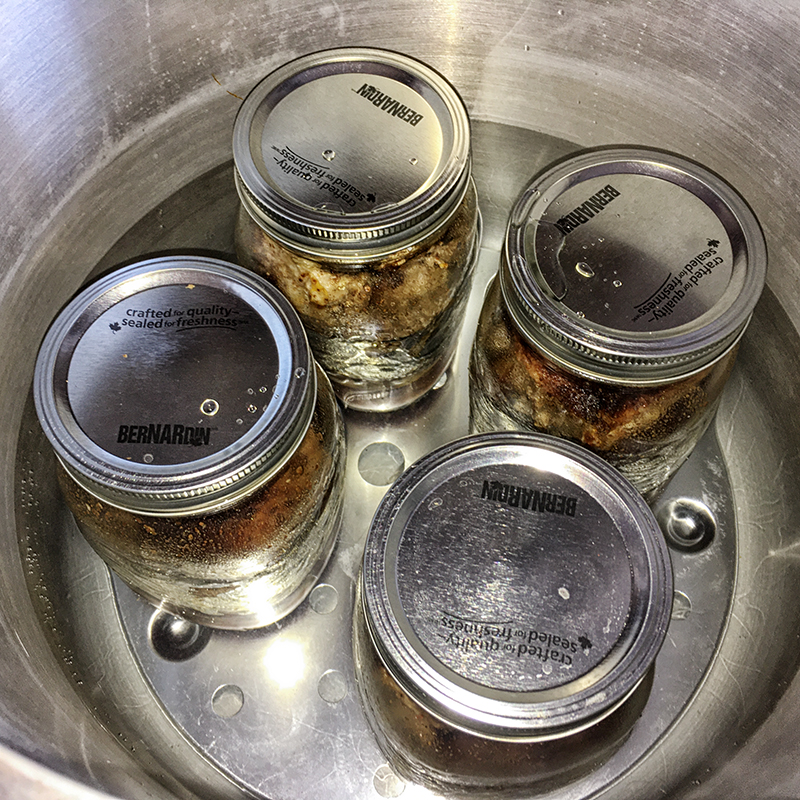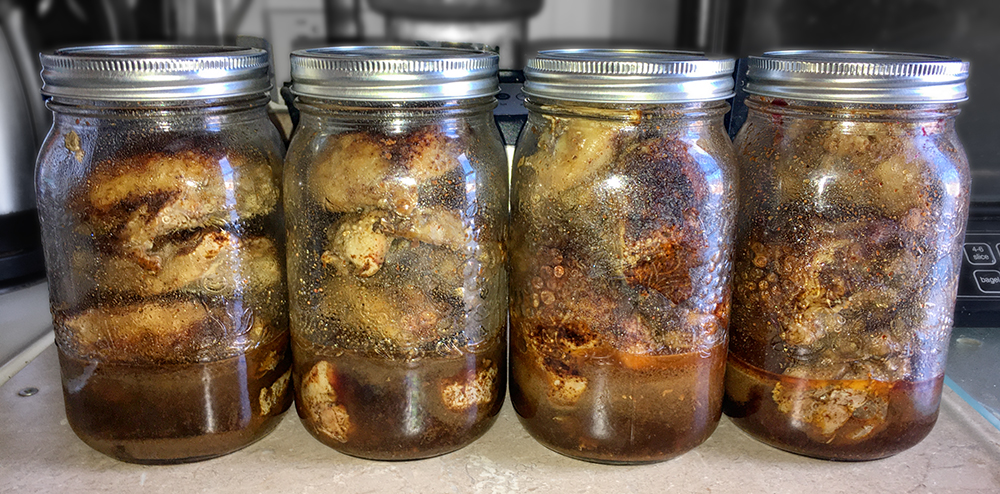 Last edited: