This is my first try at spicy pickles. It's my first attempt at pickling pickles, really. I've pickled jalapenos and eggs and such before, but never actual pickles.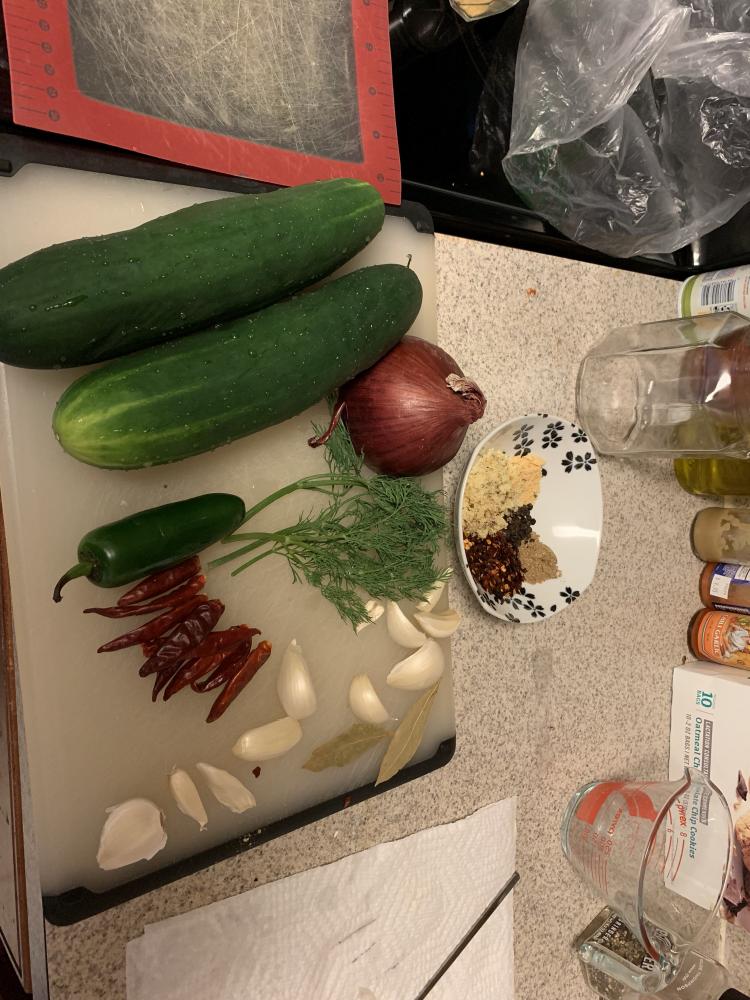 Ingredients:
2 Cucumbers
1/2 Red Onion
1 Head Garlic
14 Dried Thai chilis
2 Jalapeno
1 1/2 Tbsp Peppercorn
1 tsp Ground Mustard
1 Tbsp Red Pepper Flake
4 Tbsp Kosher Dill Pickle Mix
1/2 tsp coriander
3 Bay Leaves
6 Sprigs of Dill
ACV: 2 Cup
White Distilled Vinegar: 2 Cup
Water: 4 Cups
Not all ingredients are shown as I sort of overestimated the jar size, and needed a second jar, so I added some more jalapeno and pickling mix.