Considering a reroll of this whole tray.. Started with a dozen each, plans on
all showing symptoms(they are in a paper bag currently)
We now have:
0- Everglades Wild Cherry Tomato
12- Back door cherry(Season 3)
4- Midnight Snack Hybrid Cherry
11- Lucky Tiger Cherry Tomato
.
I have my suspicions about the source, but I'll have to science it before I go calling apples plums. All of the other sprouted Solanum were in that tray originally, but the S. sisybriifolium had been moved before I noticed the symptoms show up in the trays.. They haven't expressed symptoms either.
.
They are shown in order of where they were in the tray, which leaves me with more than a couple of interesting questions.. Any insights are welcome. Some other facts of interest:
-The Everglades and Lucky Tiger are both new additions, and the others regrows from last years harvest.
-While Midnight Snack seemed disease free last year, it grew within 4' and downwind of a diseased white currant tomato.
-Fan running in cycles or constant.. Mostly oscillating, but also fixed and not focused on plants at times. For a while I was only running it 2-3 hours a day, and mostly not on the plants.. Then some edema showed up in the seedlings and older peppers when it warmed up outside(which causes the natural humidity in the room to rise). The flare up of symptoms happened about a week after I went back to constant fan with 12-24 hours of oscillation and plant focus.
-A few thrips were present, but last time I checked them, I only found Orius.
-The aphid corpses are the only aphids I find on these, same with the tiny fungal gnats.. Not sure if it's the Orius or just the tomato killing them. Our aphids never seem to set up shop on the tomatoes. Plenty of them in the pepper seedlings(originally a shelf above them) this year though.
First picture is the Midnight Snacks, with the purple stems. The rest are Everglades Wild. Worst specimens were tossed into the bag before pictures, but the progression is a canker that eventually destroys the stem/leaf.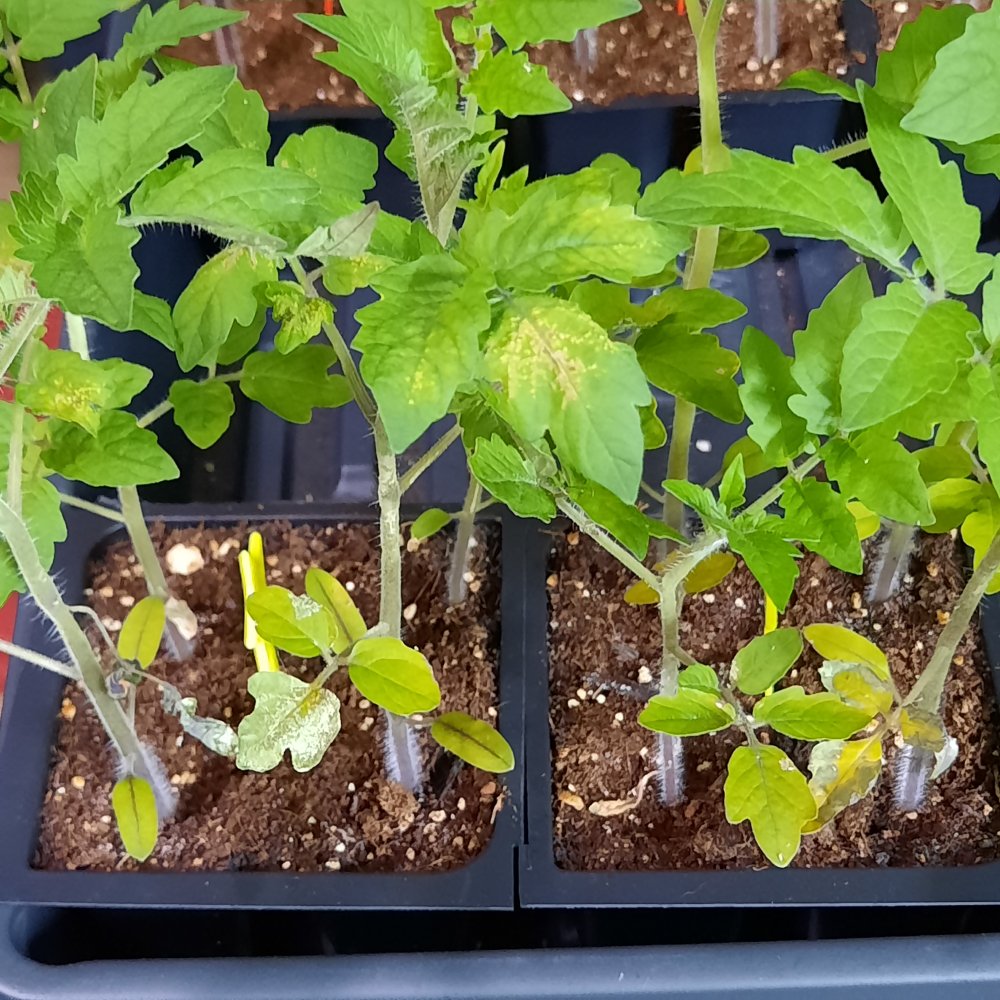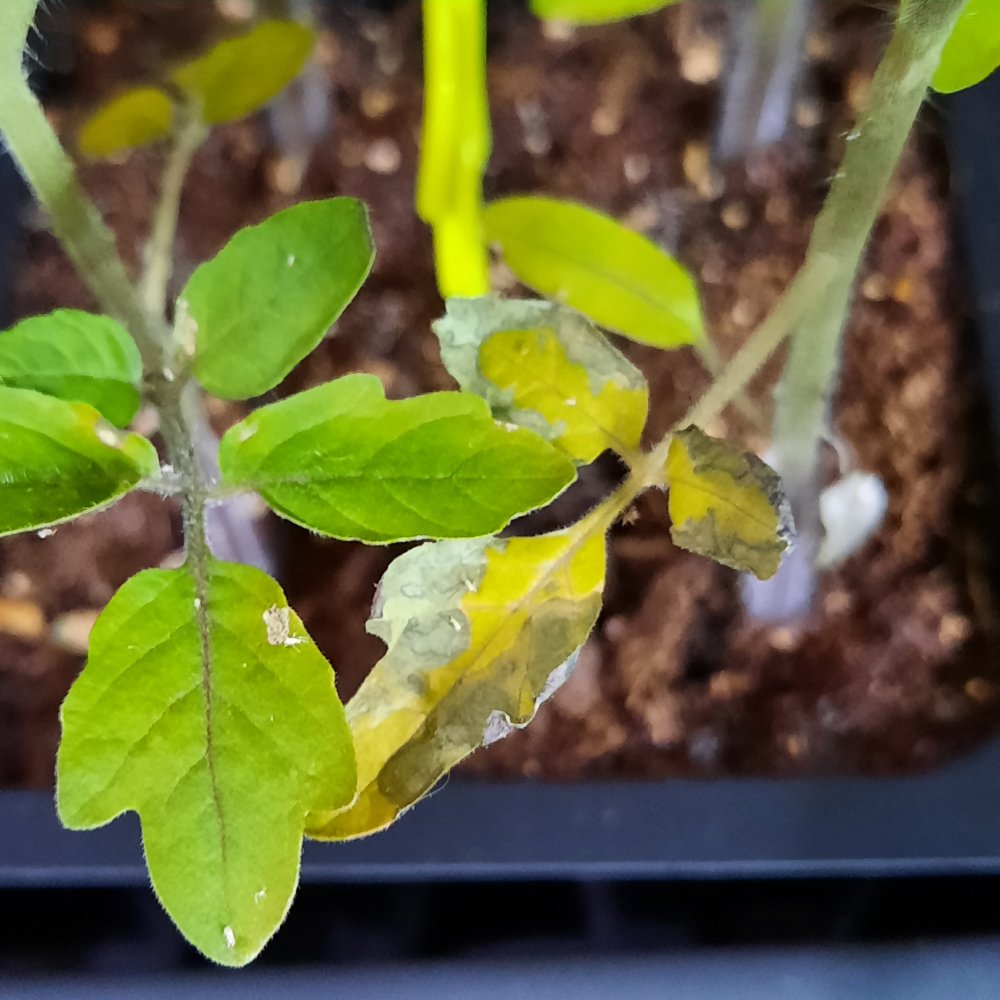 .
My biggest take away is, regardless of the source, Back door Cherry appears to have some excellent resistance to this. Not the best pics.. I may take better pictures of the diseased tomorrow, or I might just burn them. I considering burning the whole lot of them, but I have a nightshade free room I could move the asymptomatic to as it plays out. What would you do, if you had the space?