Drying BSF compost is much worse than drying tar. This particular tub has been drying in the sun since May 1.
May 1
June 6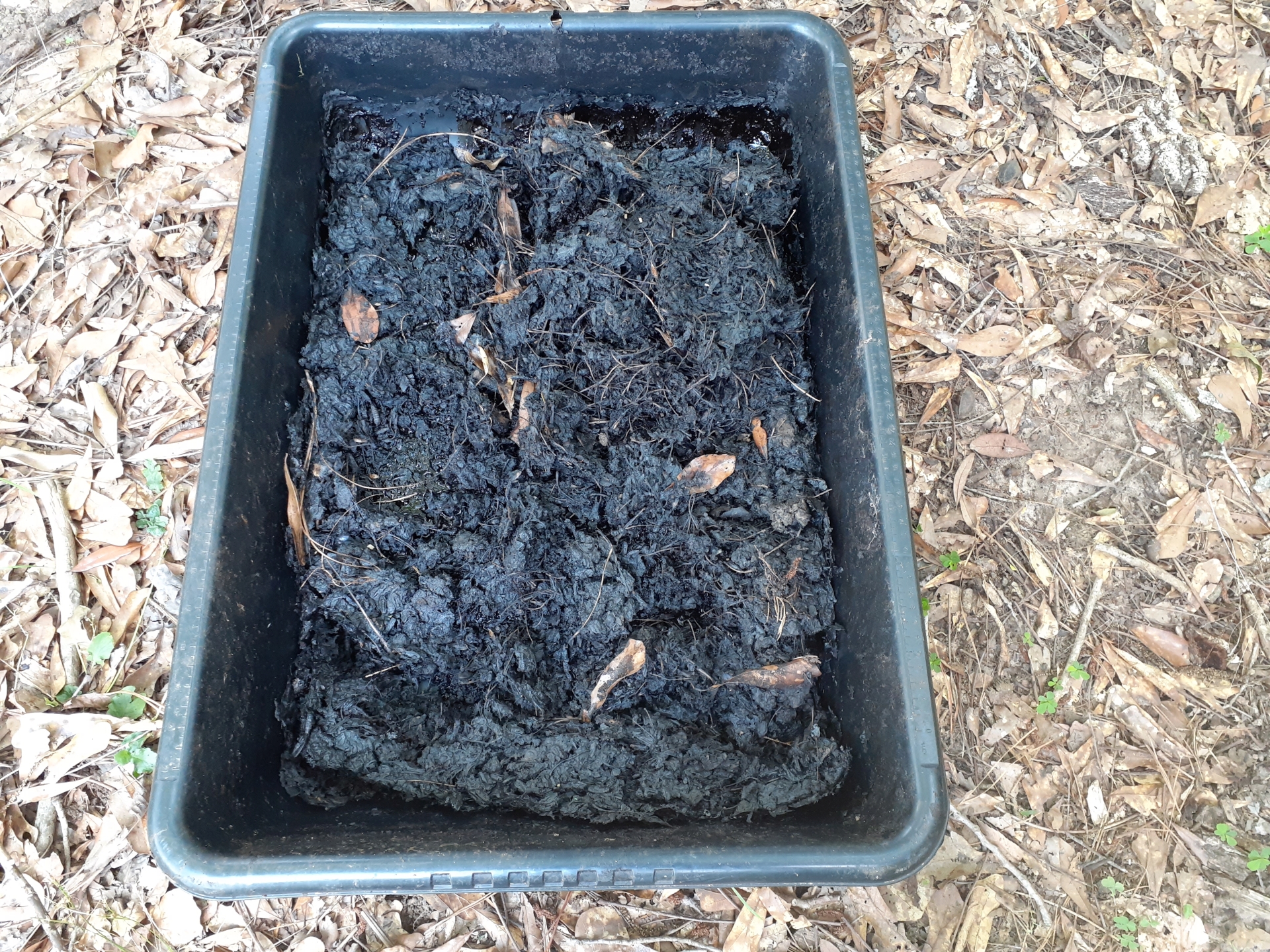 Not much progress. I have two tubs of this stuff drying. I want to chop it up finely and mix with three tubs of more conventional compost that I infused with all of the liquids and rinsate from my two, 15 gallon sleeved BSF compost buckets . These three tubs dried up very nicely a long time ago.
All the info on BSF composting is about how to set it up, make it work, harvest the bugs etc. but nobody says how you're supposed to turn this goo into a friendly fertilizer product. It's amazing how long it takes this stuff to dry but it's not only a whole bunch of BSFL poop but all of the larvae bodies from years past that weren't consumed before the last of them finally finished the cycle that began in 2019. Time to start over again. Got one going already plus I have another five gallons of this goo the BSF larvae already processed this spring from our winter food waste and coffee grounds I dumped in a bucket.
Anybody know how to make something pretty out of this drek?