I really miss having these colorful babies in my kitchen. That, together with a very persistent gardening itch that has been bothering me since early December, made me give in.
Here's to my first Glog and starting seeds just a tad bit early.
My set up is not as neat or organized as what I've been seeing here, as I've collected quite some different shaped seed trays over the years and have plenty of mismatching pots to go with that.
Everything is set up for this growing season in the garage windowsill, making the garage my current happy place now that it's out.
Experience has thought me it's best if I start closer to the end of January, beginning of February, but hey, there's no fun in doing everything by the book, right? I've organized my seeds, reorganized them again and now there's nothing left to do.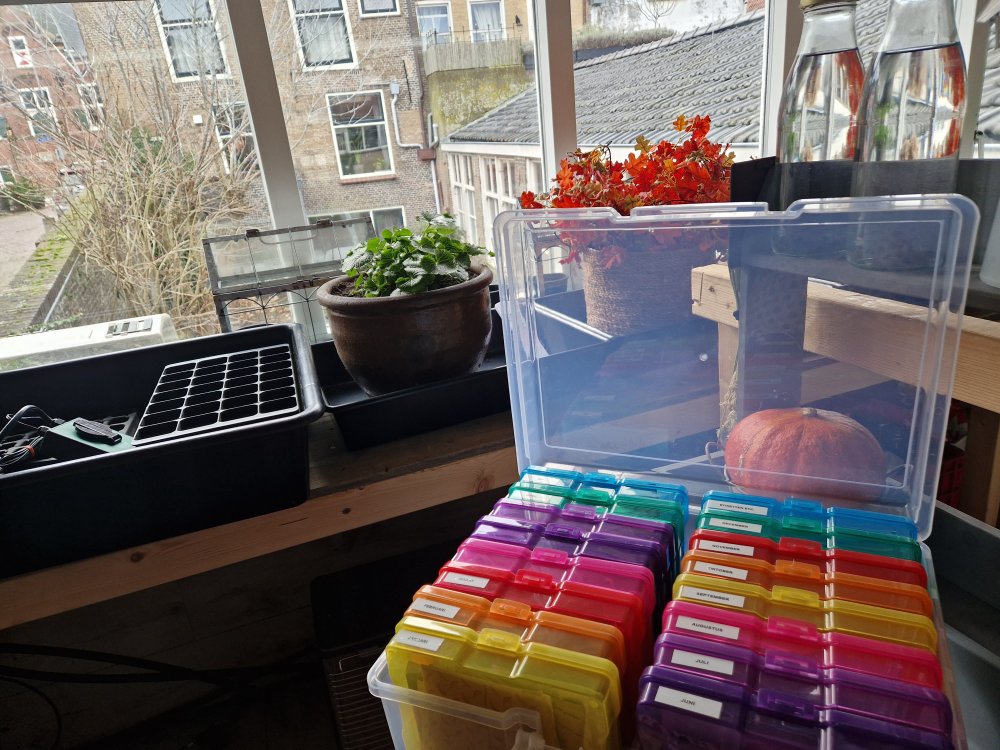 So I've started the germination of a few seeds (one of each kind, I'm trying to restrain myself...) with the help of the Deno method and I planted a few in soil. Put them on a heating mat to make sure they're comfortable.
Deno method, to see if these seeds are still viable: Brandleka, Turkish kill - unknown variety, Corbaci and a Mistery pepper. As well as some Cocona fruit and Leonotis leonurus.
In soil:
Now what do I do with the coming days?
Last edited: