I was able to pick some pods today.  I didn't get to about 10 plants, but I still had a pretty nice harvest.  Every pod was counter a weighed by variety (sorry I can't help it, I majored in accounting).  
Whoever guesses the number of pods I picked or comes closest, will get this SFRB of pods.  Red and Yellow Bhut and 7Pot Orange.    
Here are all of the peppers on my table.    
Here is the box of pods.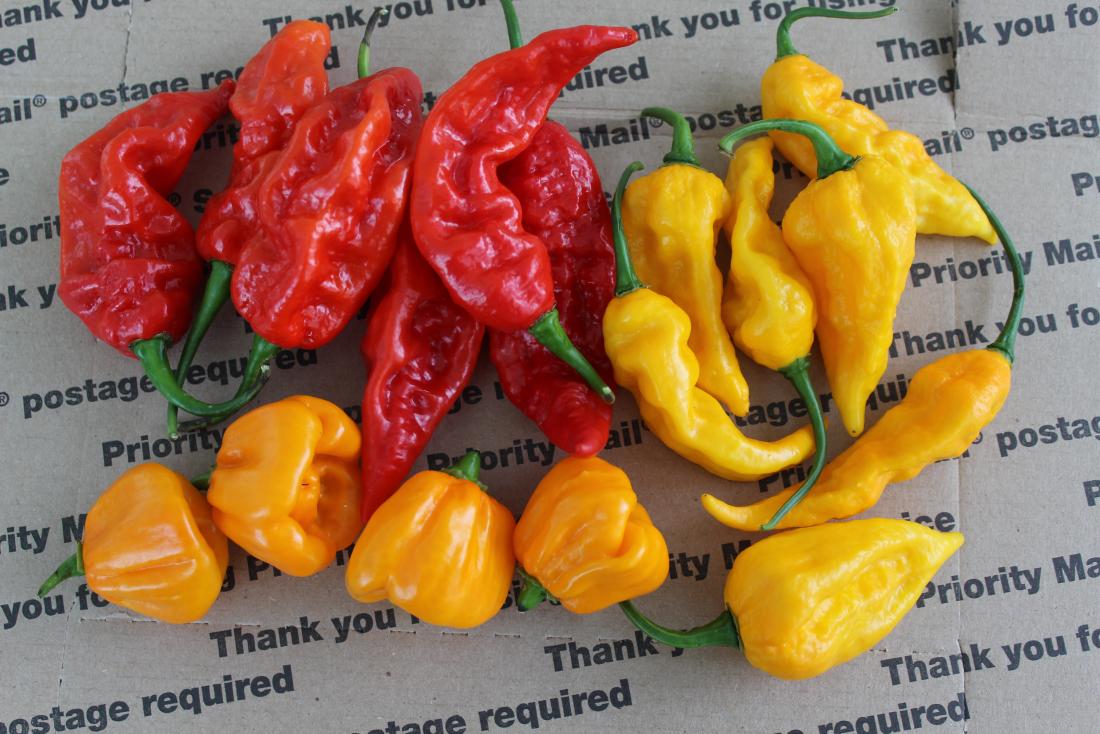 Please have all guesses in by 8PM Eastern.   CONUS only and no edits.  
Good Luck.