Hi Guy's
The recent improved weather in Scotland has seen my automatic greenhouse window working over time and the need to side the door to its widest just to keep the temperatures below 40 oC !
In the mid to high 30's I.e 35 oC to 38 oC every thing seem OK but it's hit 39-40 oC and just over when I got caught out after morning cloud gave way to clear blue sky and full sun !
I've noticed two of my chinense weren't happy and obviously wilt but spring back in the evening both have the narrowest leaves of any of my chinense ??
The hot paper lantern habanero and my unknown Halal shop scotch bonnet/habanero (see attached photos )
Narrow leaved paper lantern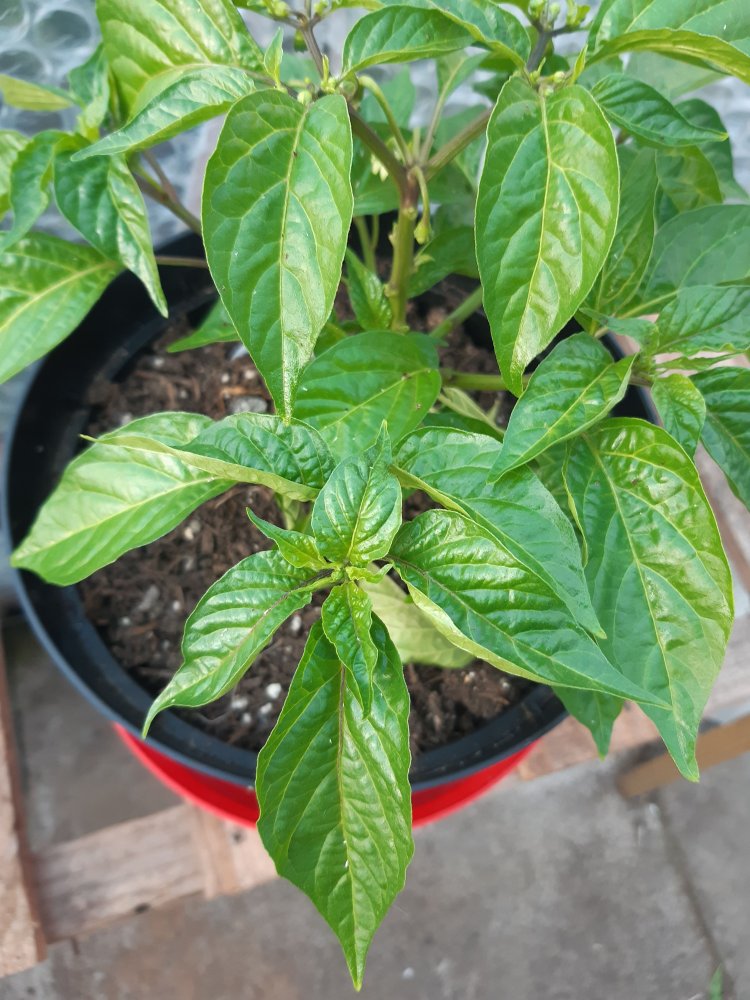 Narrow leaved unknown Halal shop scotch bonnet/habanero
All my other chinense seem to have much broader leaves and seem unaffected and don't wilt at these temperatures.........
Anyone else had similar experience ?
I'm toying with putting my shade cloth up this weekend in an effort to control the higher temperatures
Stephen