Ingredients: (Vegetable group left)...Fresno and Orange Habanero peppers, Thyme, Culantro, Yam, Zuchini, Yellow Squash, Carrot, Okra, Scallions, Red Onion,
Chicken Leg/Thigh,
Oregano, Jamaican allspice, Nutmeg, Coriander, Grains of Paradise, Cloves, Star Anise.
Lime, Meyer Lemon, Lemon, Unripe and Ripen Plantains, Soy Sauce, Rice Medley, Dark Brown Sugar, Worcestershire Sauce, Pigeon Peas, Myers Rum, Malt Vinegar, Sea Salt, Scotch Bonnet Powder, Pickled Scotch Bonnets, Tomato Paste, Black Strap Molasses, Coconut Milk.
Toast Cinnamon Stick, Dryed Scotch Bonnets, Jamaican Allspice, Nutmeg, Star Anise, Coriander, Black Peppercorns, Grains of Paradise, Cloves, and Cumin Seed until fragrent............grind the spices in a spice grinder, set aside
Add Onion, 4 cloves of Garlic, bunch of Scallions, 8 Pickled Scotch Bonnets, 1" piece of Ginger, Lemon, Lemon and Meyor Lemon cleaned and quartered, ground Spices, Culantro, 8 sprigs of Thyme, 1 cup of Brown Sugar, 1 cup of Rum, 1/2 cup of Canola Oil, 1/2 can of Tomato Paste, 4 tbl of Worcestershire and Soy Sauce... to a blender. Mix until pureed .(reserve 1 cup for bbq sauce)
Pour "Jerk Marinade" over chicken and place in fridge at 6 hrs preferably overnight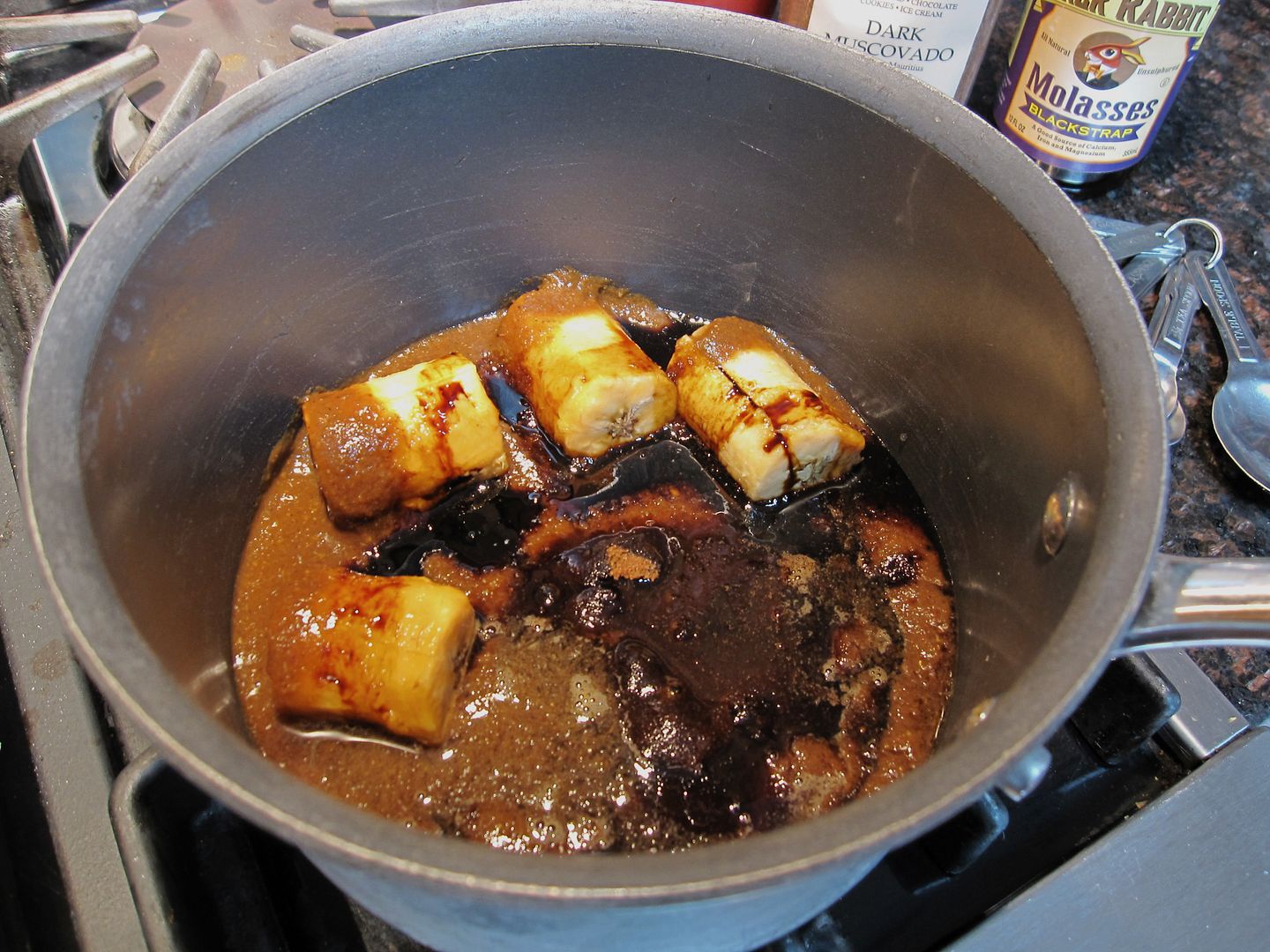 Prior to grilling chicken add 1 cup reserved marinade, 1 cup Brown Sugar, 1 cup Rum, 1 ripe Plantain, 1/2 can of Tomato Paste, 1/2 cup of Blackstrap Molasses, 1/2 cup of Malt Vinegar, and 2 cups of Water.....simmer for 2 hrs. ( I ran the sauce through a foodmill to remove the pulp) set aside until needed.
Dust chicken with Bonnet Powder and grill skin side down for 10 minutes. Remove and cook indirectly with wood chips (Pimento Wood if you have it). Cook on low until done.........around 2 hrs.
Meanwhile make vegetable "Rundown"...Saute Chopped Carrots, Yam, 8 cloves of Garlic, Onion, Red Bell Pepper until almost tender. Add Chopped Zuchini, Squash, Okra, and sliced Savoy Cabbage. Pour 1/2 can of Coconut Milk into pan, fold in and place pan uncovered in a 375 deg oven for 30 minutes....when done remove and cover until served.
"Festive Rice".....Saute chopped Fresno and Orange Habanero with 1/2 white onion and 2 cloves of chopped Garlic in Canola oil. Add Pegeon Peas and 2 cups of rice with 3.5 cups of water. Bring to a boil then reduce to a simmer until done. Remove lid and add 1/2 cup of Coconut Milk. Cover and set aside.
"Tostones"...Cut Green Plantain(s) into 1.5" slices and deep fry at 300 deg until golden. Remove to paper towel until cool.
Meanwhile make "Mojo" sauce.........Garlic press 8 cloves of Garlic, Add fresh squeezed 2/3 cup of Orange juice and 1/3 cup Lime juice, 1/4 cup of Olive Oil, pinch of Cumin, Oregano, Salt and Pepper.....set aside
Flatten fryed plantains to 1/4" thick , refry at 375 deg until golden about 2 minutes...
bump .....for the plating....ha I'm hungry !