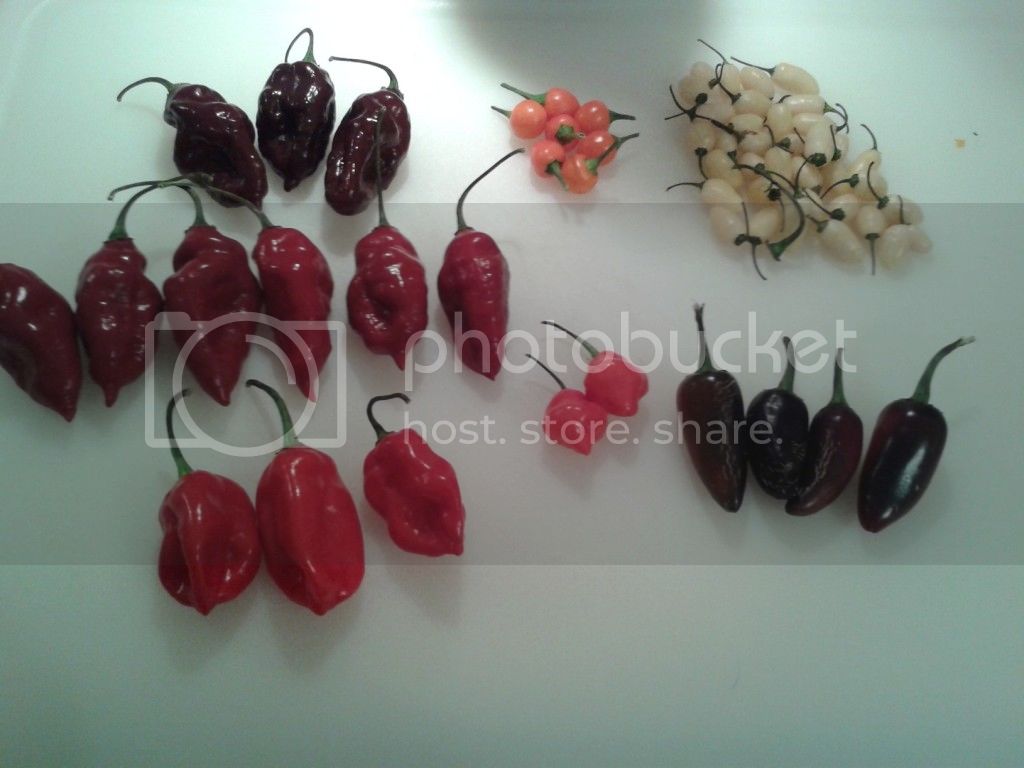 Forgive my picture taking skills!
Got a SFRB from Chris, however missing from this picture are several peppers I consumed upon opening the box as well as some of the best powder I've tried!
He was kind enough to include some family freindly peppers as well as some scorchers!
The Chiltepin Amarillo are out of this world! The white tiny habs are about Datil level heat with a great taste I hadn't had before. Of course my new favories are the bonnets. The Burgundy and not so chocolate aren't near as perfect in the picture as they are on the plate. They taste delicious!!Everything arrived safe and sound and man was the box packed FULL!
If you get a chance to pick one of these up before the end of the season, go for it. You won't be dissapointed!!!
Thanks again Chris!
BTW, Deleware to BFE Texas in two days!!