Ok, I started with a Jim Beam barrel on Craigslist for $100
Sanded it down with a wire wheel on an angle grinder on the bands.
80 grit, then 120 grit, then 150 grit sandpaper "flapper" wheel on the oak
Cleaned it up nice
5/8" self tapping stainless screws (predrilled pilot holes) in every stave to hold the bands up, and to stop the barrel from falling apart when I cut the top off. This took FOREVER
Off comes the top, out comes the loose char. Smelled like smoky bourbony awesomeness
Little 14" Weber "Smokey Joe" for the bottom. I drilled a ton more holes in this for better airflow, and altered the legs a little so it would sit lower
Access door to refill water pan/charcoal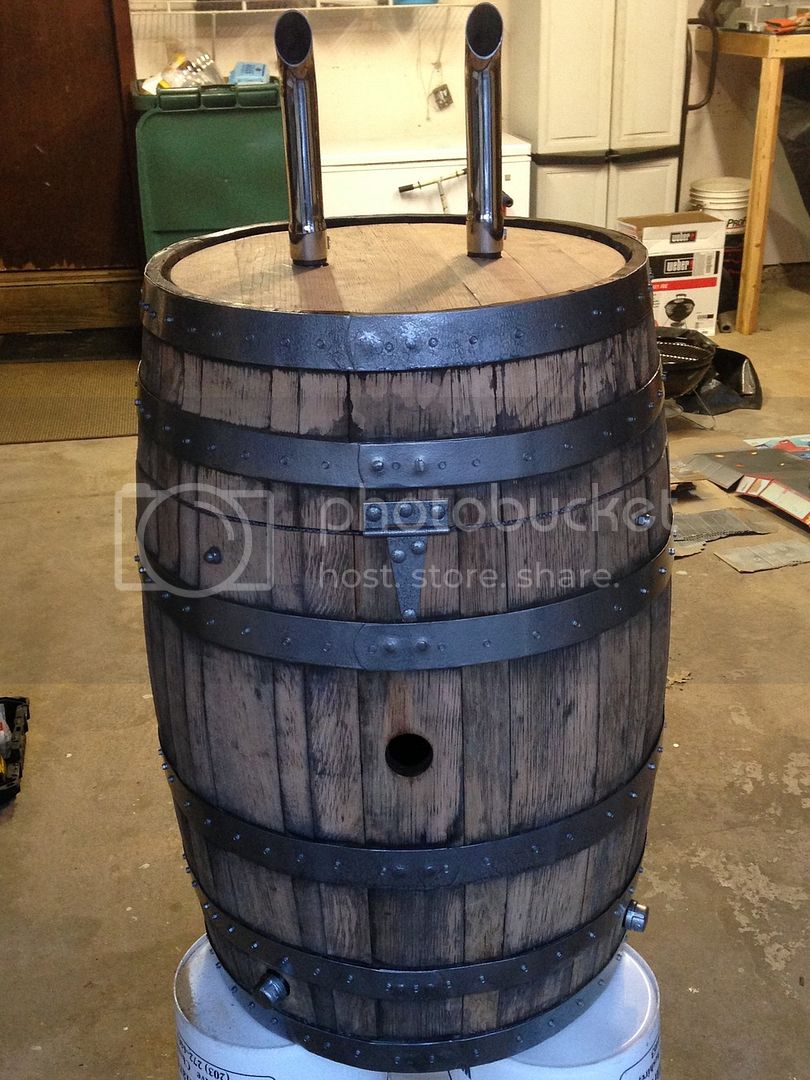 Four 3/4" threaded pipe air vents w/ caps to control the airflow. High-temp, food grade caulk in each stave joint
Somewhere along the way, after all the hardware was on (holes drilled), I was ready for paint. I love the textured look of this stuff. (Spray paint) "Forged Hammered Antique Pewter"
A coat of stain, and BOOM!
'MERICA.

Boss, let me know if you want me to delete any of the double posted pics. I'm not looking to get in trouble here