hey everyone!
heres what ive got growing. all pictures taken today.
peruvian white habanero
pequin ( C. annuum var aviculare ) 3 gal pot
bhut jolokia
jamaican hot chocolate habanero
L aji amarillo R aji chinchi amarillo
rocoto orange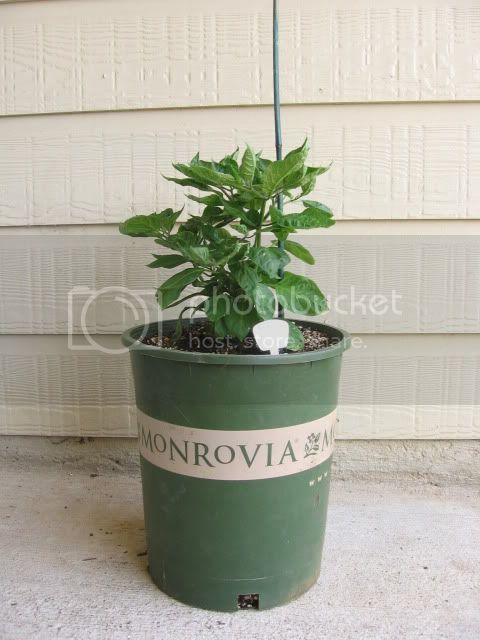 more rocoto orange not big enough to be repotted yet
numex big jim
my initial plan was to test multiple varieties in nursery pots vs root pruning pots.
all pots in regular containers were stepped from 4" pots to 1 gal nursery pots to 5 gal nursery pots where the ones in smart pots went from 4" pots to 1 gal rootmaker pots to 5 gal smart pots.
when repotting into their final containers i found out what i got from my local nursery werent actually 5 gal pots, but #5 pots. which is only 3.8 gals i think, so my experiment isnt going to be valid
soil mix consists of promix ammended with worm castings, bone meal, rock phosphate, oyster shells, greensand, and leaf mold compost
can anyone confirm what im calling "peruvian white habanero" is actually what it is?
when i first got the seeds i googled white habanero and what showed was peruvian white hab and it looked like the pods i had, but now im seeing stuff like yucatan white and white bullet.

thanks for checking them out!
keep it green