So I started my first raised bed garden earlier this year. Multiple mistakes were made and my plants didn't get as big as they could have, but I got enough peppers for a few hot sauces.
Now I need to overwinter them. I should have posted this and started more a while back, but work has been extremely taxing for the last few months, so I would extremely appreciate no one mention prior mistakes for timing, even in kindness. I am fully aware and don't need the added stress of being reminded of mistakes already made. "What I can do next year" can be addressed next year. I need to know what I can do now.
We had our first frost this week which came as a surprise and I didn't have time to pick the peppers. Fortunately, I managed to get my temporary-greenhouse covers over them, so I think I may have saved the plants, but the peppers wound up a little soft after the freeze.
I need to figure out what I can do to save the plants. Overwintering indoors isn't really an option for me due to lack of space, which is why I'm posting. I couldn't find anything that would address my specific situation.
At best I might be able to bring like four of the plants indoors if I tell my wife her basil, cilantro, and strawberries are going to have to go; the peppers would survive better (or, rather, the basil and cilantro will be easier to start again next year).
I just don't have space in a safe location, between dog, cat, and toddler for more than a couple of plants.
I live in Central Mississippi near Jackson, which is either zone 8b or 7a depending on the map I look at. We haven't gotten below 20F yet, and my plants didn't get below freezing without the greenhouse up.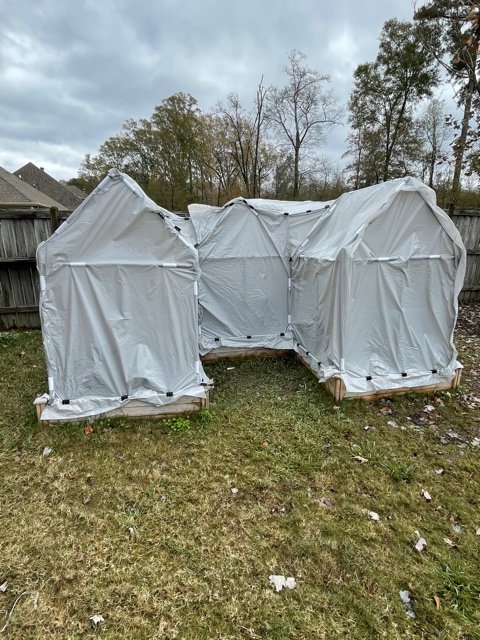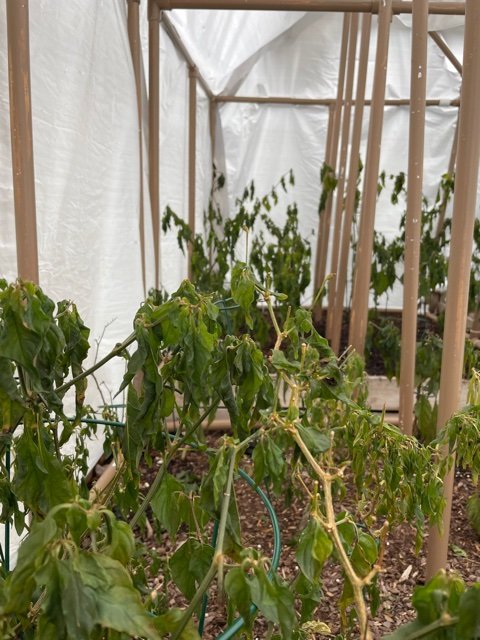 Can I save them this winter, or should I cut my losses and expect to be planting new ones in the spring? Pick a few that could survive and rescue a couple of them in the space I do have?
Should I prune them and hope for the best?