Hello All,
Many of my pepper plant seedlings (which I grew from seed this year) look stunted.  Does it look like these pepper plants have a virus?  
ghost pepper: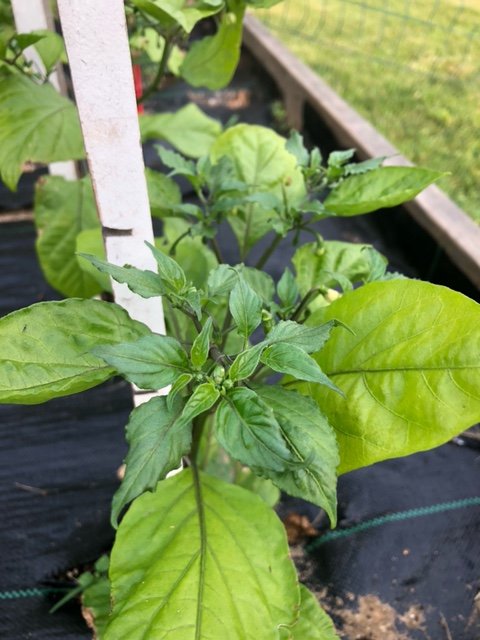 bahamian goat peppers: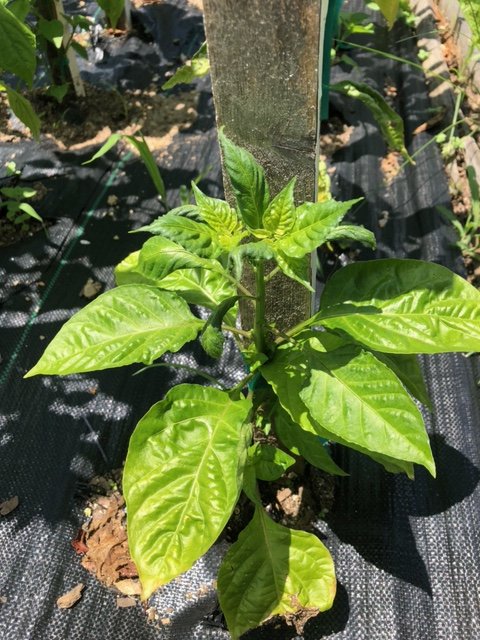 I had aphids this year on my seedlings (which I tried to treat with neem oil), and I have read aphids can transmit a virus from one plant to another.  
These stunted pepper plants are planted in a raised bed garden with several other pepper plants which seem to be healthy.  
Should I pull these "sick" plants from the raised bed and dispose of them in an attempt to keep a possible virus from spreading to the healthy pepper plants?  
Thank you!