Figured that since I'm pretty new at this, and as it's also the first time I'm starting peppers (or anything) from seed that I'd take a run a creating a grow log. Hopefully, this will capture a wildly successful season, or, more likely, will serve as a reminder to me of things I did this year that I should change or improve upon for next year.

Here are the seeds that I have sown thus far: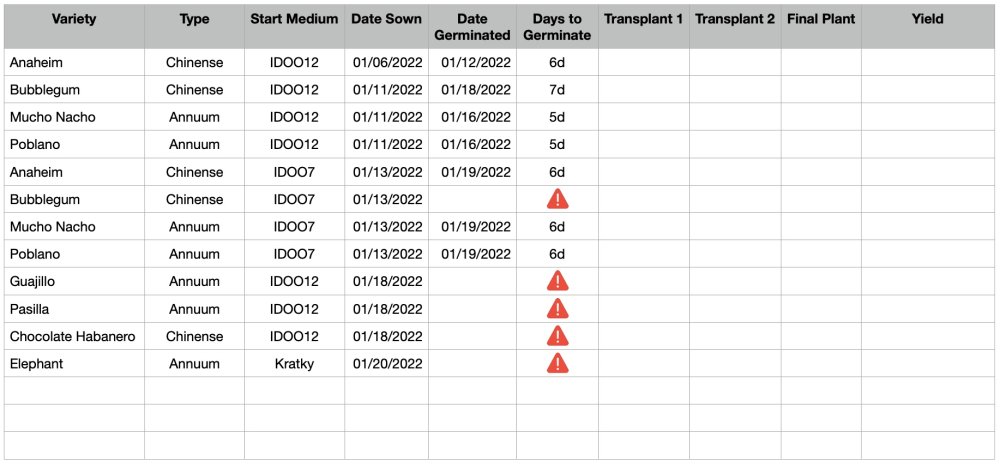 I have not yet received a couple more varieties that I'm going to start -- KS Lemon Starrburst, and Purple Thunder (from
@PaulG
.)
I'm starting all of these in my new to me IDOO 12 pod unit (mixed grow with some herbs and tomatoes thrown in......). Here is the state of my peppers thus far: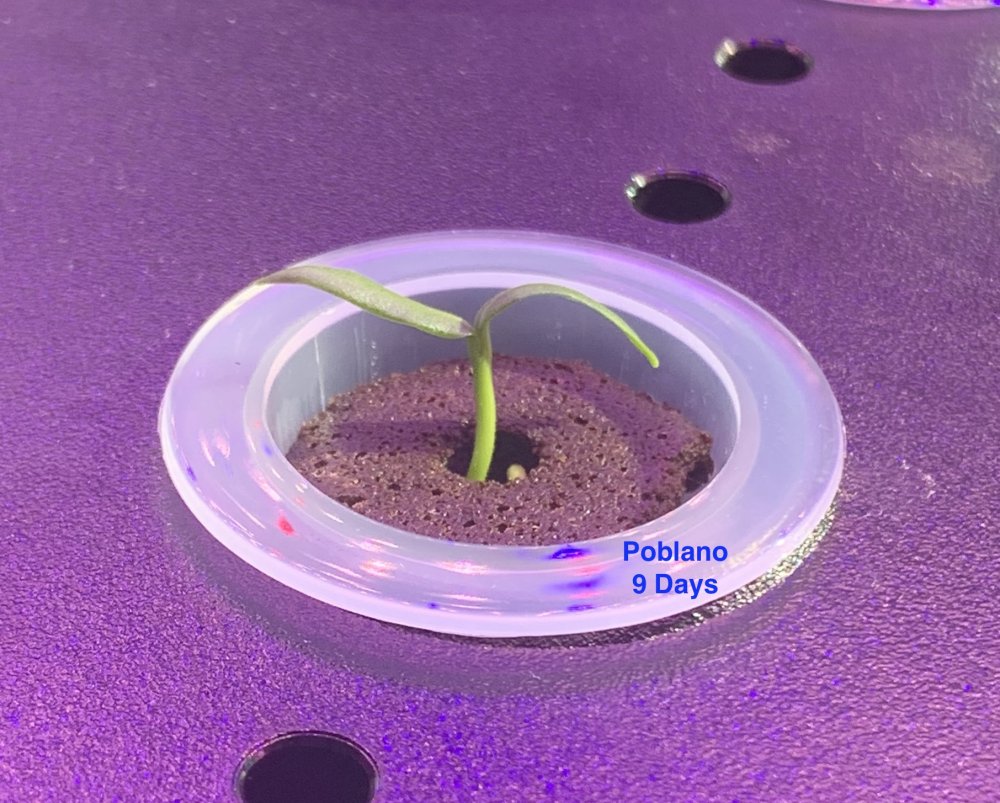 I've got one pod of Bubblegum that should hook in the next day or so, along with my second set of Anaheim, Mucho Nacho, Poblano, and Bubblegum. The Guajillo, Pasilla, Choc Habanero and Elephant (from Matt's Peppers -
@catchthebear
) were just sown in the past couple of days, so no activity there yet.
Since I'm limited on space in the IDOO12, I will transplant my seedlings some time in the next week or so to make some more room. The extra IDOO7 unit in my log sheet is one I found on NextDoor recently that I'm going to be giving to a friend of mine, so I will lose that space shortly.

All of these plants will eventually be moved outside into containers (I've got four wine barrel halves, and will pick up some 5 gallon buckets or other suitable containers) since I don't have any actual dirt I can plant them into.
I've read a lot, watched a lot of videos, and feel a lot like I did when I first started brewing beer back in '92........so much to process, but most of what I learn, I suspect will come from actually doing it!

I'll try to keep this updated as things progress.
Rich
Last edited: