I thought I would document my wheatgrass and microgreen growing. Just started things last week, so like always, I will ............see how it goes. First I ordered up a bag of hard red winter wheat.
Then I made up a sprouter jar. Just a wide mouth Mason quart jar with a mesh lid, you can buy sprouter lids or do like I did and get some plastic canvas from Walmart craft section. Then just trace around a lid and cut it out. I also started using this mesh in my somewhat open bottom trays beginning with batch 2.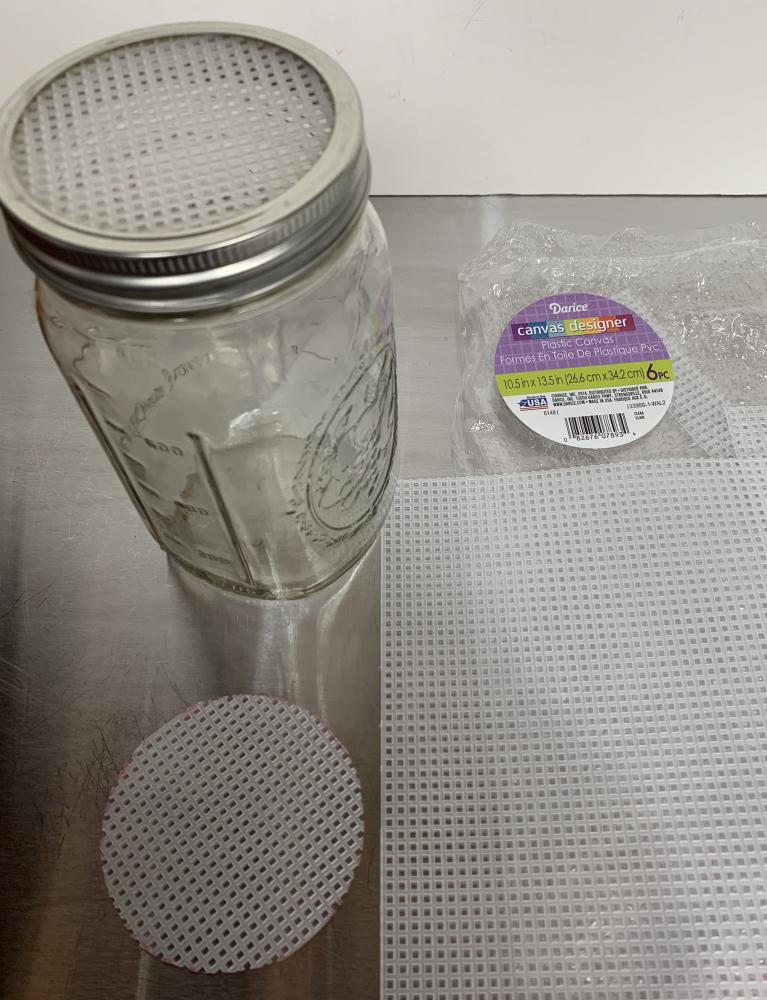 I started with about 1 1/2 cups seed in the jar, filled it with water and dumped out 2 times to rinse seeds. Then filled jar to double the level of the seeds with filtered(Zero) water and let soak 12 hours in room temp dark area. Now dump out the water and lay jar at an angle with cover at low end so excess water can continue to drain, I put it in a bowl.
Then, every 12 hours I put fresh filtered water in the jar, let soak about 10 minutes and drain as before. Here is batch 1 after about 60 hours, these probably could have been spread in the tray before the roots were this long. Once in the tray spray with water every 12 hours.
Here is after another 24 hours, you can just see the shoots starting.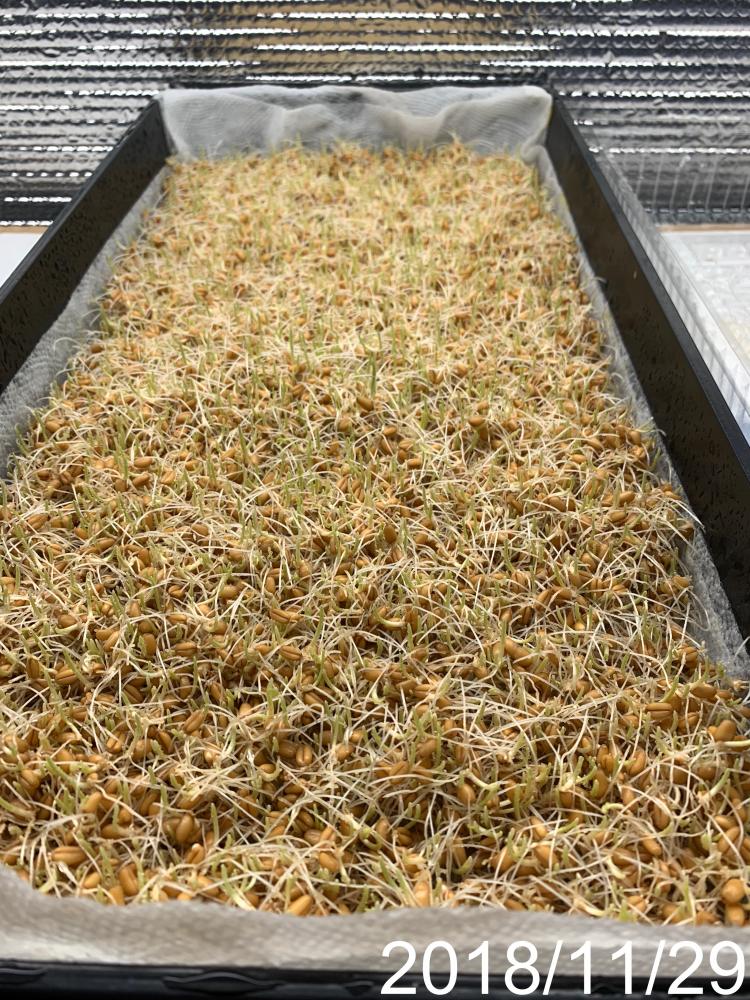 Another 24 hours.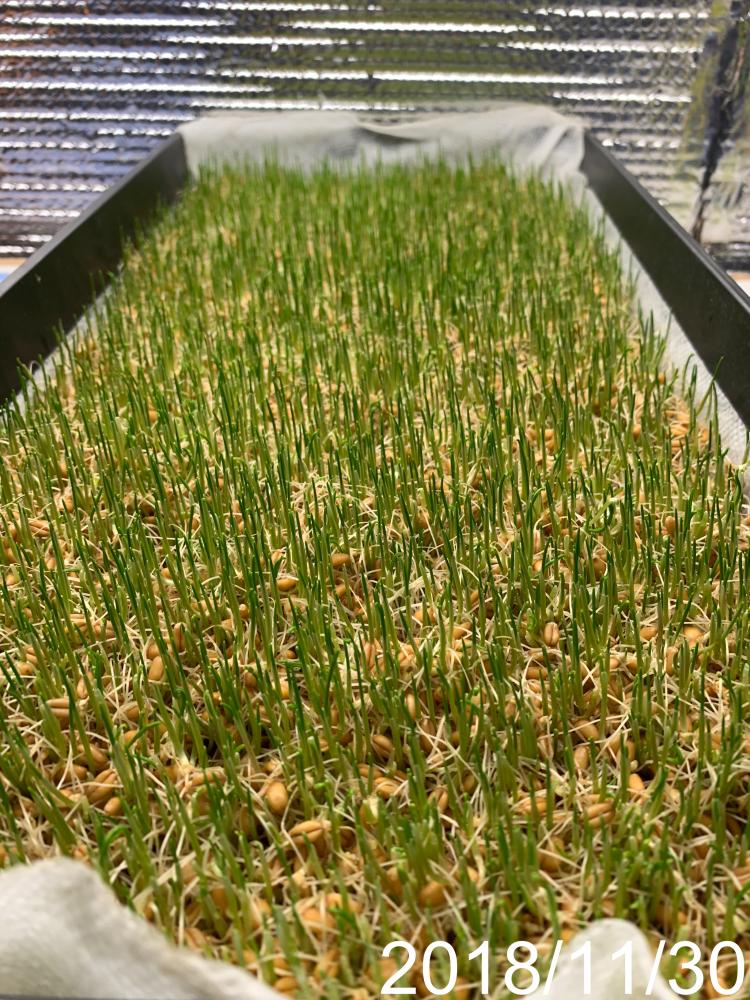 Here it is today, 7 days from the beginning.
In a few days I should be able to harvest it and then juice it. Hopefully it will be to me what Popeyes spinach was to him!