Got this char-griller premium kettle for my birthday, it says its a smoker too.
So after a little research and about 40 bucks for charcoal baskets and a pizza stone I'm gonna give it a shot.
Here's the kettle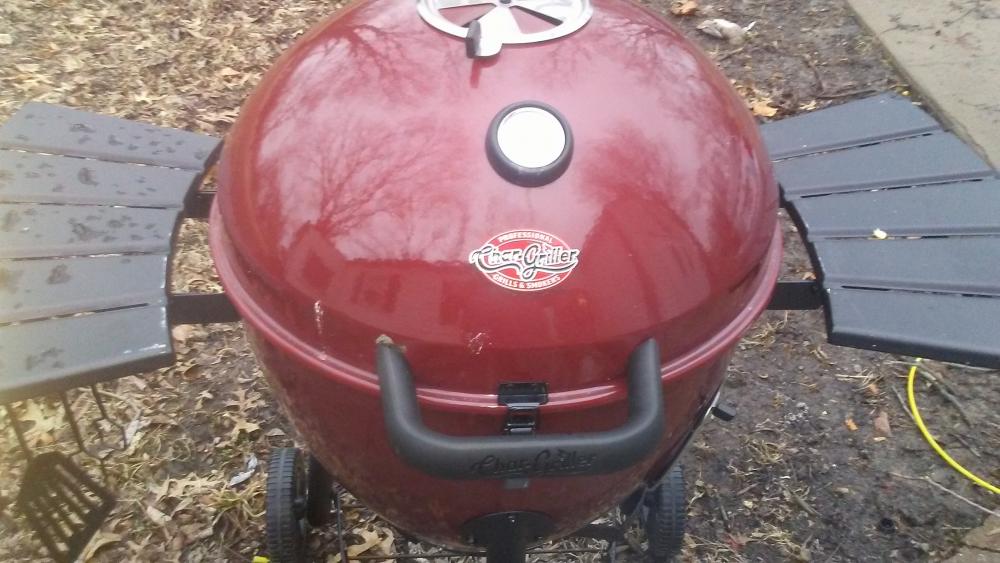 Charcoal baskets
Modified grate out of my old grill, had to cut the sides off, and hit it with a hammer a couple times so it would get past these bolts.
Pizza Stone(heat diffuser)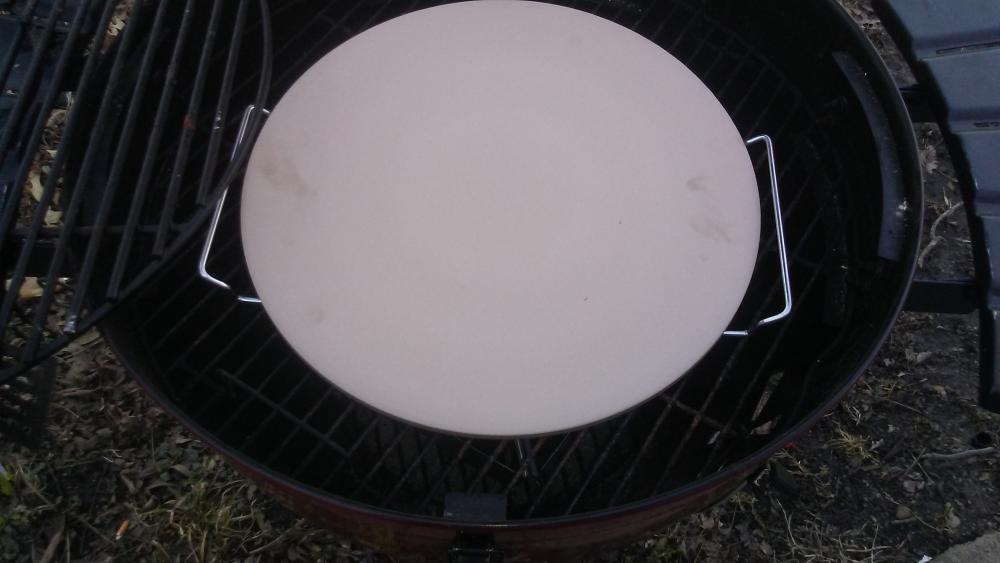 Water/drip pan
Forgot to add the apple wood, it wasn't that bad to open everything back up. Glad I took out some of the center of the old grate.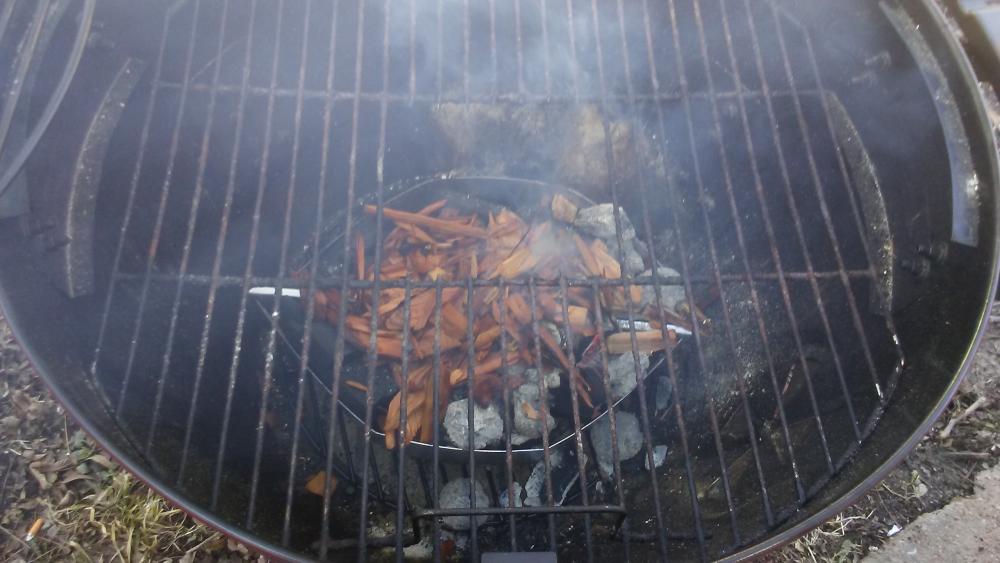 Iron mikes mustard Bbq for a binder and Montreal steak, some minced onions, salt and pepper on the rub.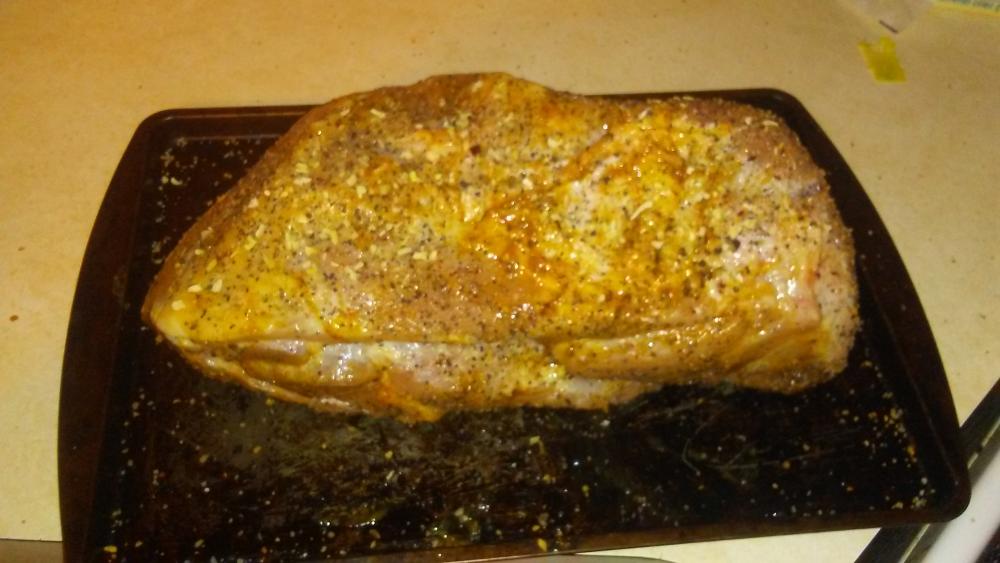 Questions, comments, and suggestions all welcome. This will be my smoking/grilling thread.
Bout to slap the meat on now!