My daughters recently took me to Chile's restaurant - we had their southwestern egg rolls as an appetizer.  I liked them and decided that I could probably make them myself.  Here they are (sorry but I didn't take any in process pictures)
Ingredients:  buddy's version of spicy shredded chicken (picture below from some burritos I recently made), cilantro, corn, black beans, red bell peppers, serranos, green onion, garlic, Monterey jack cheese, queso fresco, tortillas.  Also made a chipotle/ranch dipping sauce.  
The chicken (from a previous post) - all of the spices (cumin, chile powder, etc.) are in this mixture: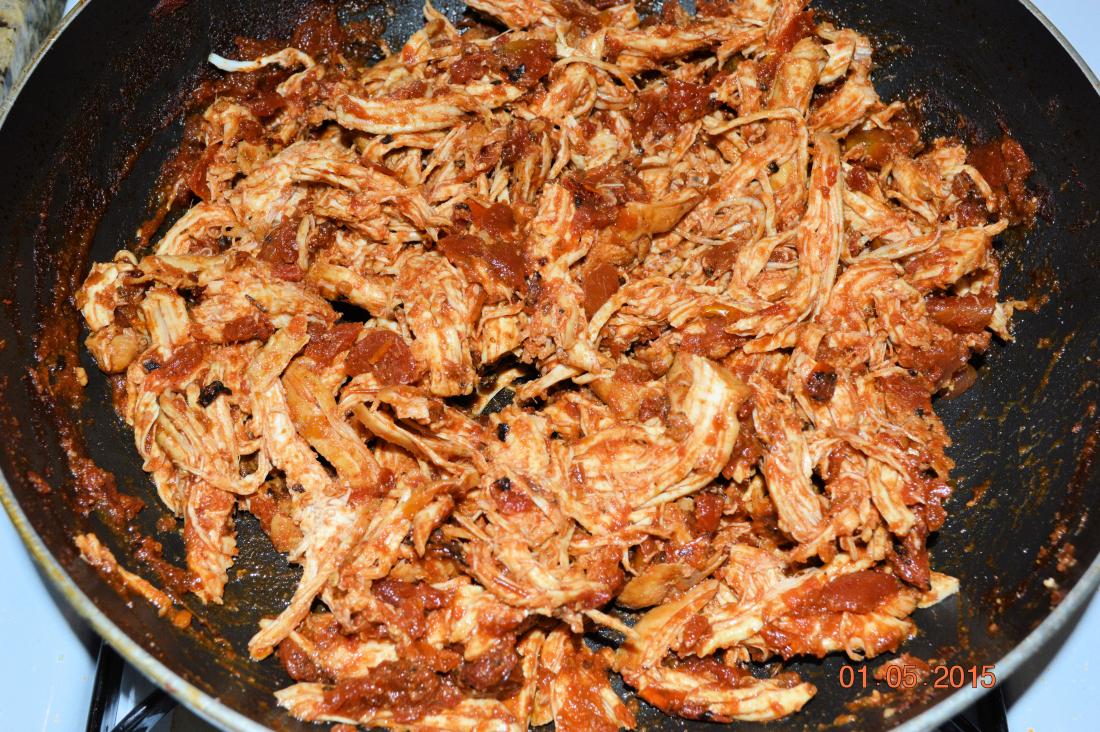 Made them last night and froze:
The dipping sauce:
Out of the deep fryer:
Ready to go:
I have 5 more in the freezer.  I will make these again!  Thanks for looking.  
TJP