I put my reaper and scorpion in the same pot when I planted from seed and didn't mark which was which. I did most of the pollinating myself with a paintbrush. I think the below is the reaper just by the way the stingers look. Is the longer pepper a normal reaper or a hybrid? I purposefully did not pay attention to which flower received pollen from another.
If this on is a true hybrid then I'm going to try and save the seeds for next year. I'm sure it has already been done, however this would be my first.
*Side note. I just brought it inside yesterday. In the FL Panhandle, how much longer till these beasts go dormant?
Thanks.
Two plants together: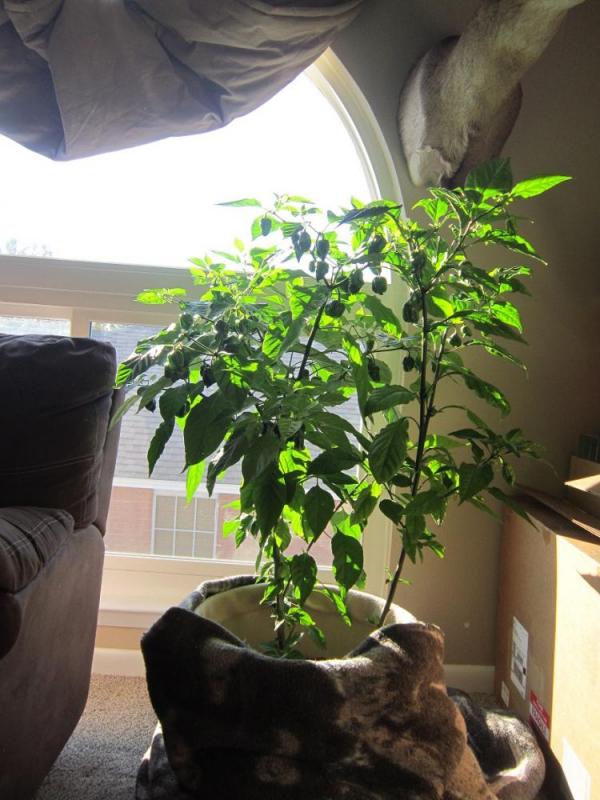 Closeup, with the pepper in question circled.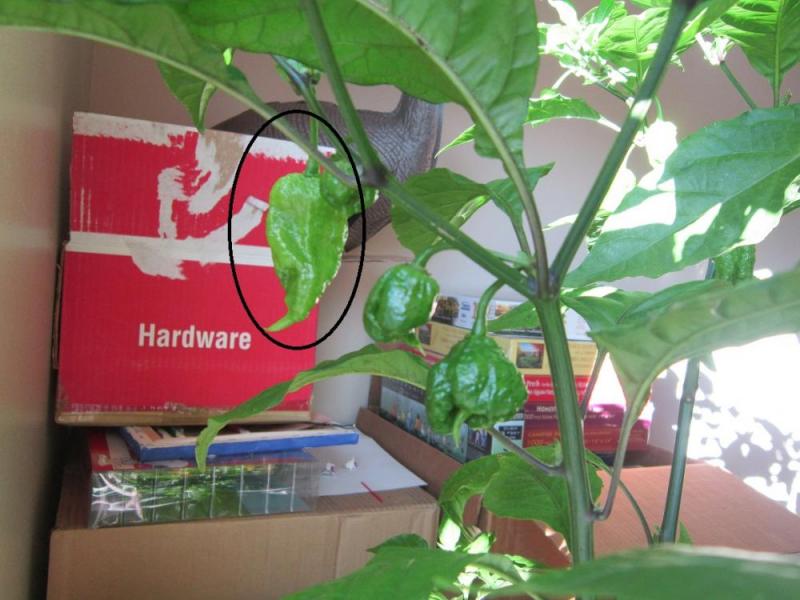 One more. Different angle.