So my wife got tire of me hogging the deep freeze with chili peppers so I had to make some hot sauce.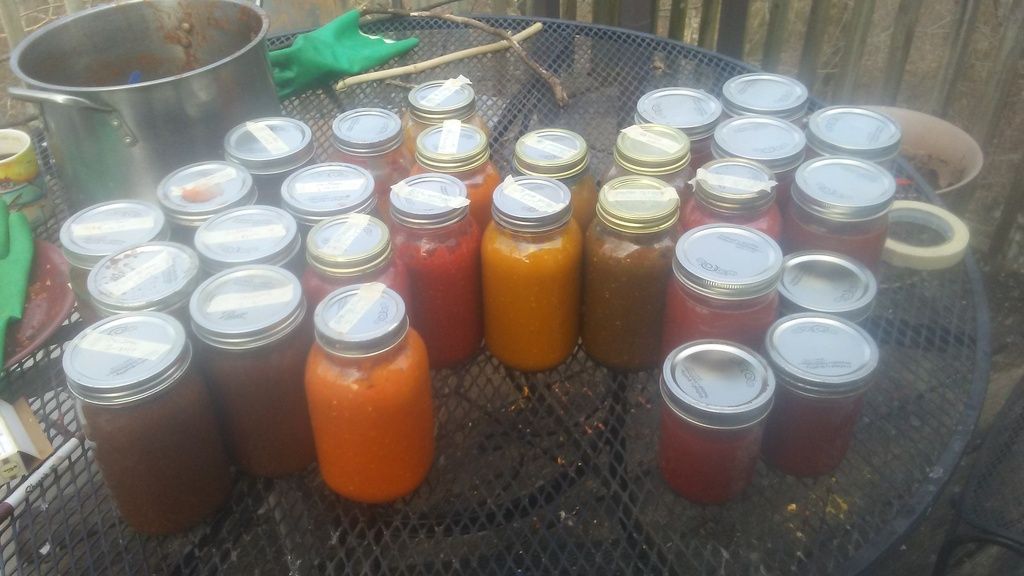 I made my caribbean sauce which I set to ferment for about six months.
I had some Orange Thai, Ethiopian Fire, Aji Cito, I Scream, Tabasco, A mix of stuff that wasn't enough for a whole quart jar--All these will ferment for at least six months.
And I made my Creole Catsup from the Cayennes I grew.