Hey folks, this dedicated thread will be all about growing the 7 Pot Savannah in honor of the late Dustin Jain/Nagacanario. According to his brother Christopher, he was not only a true pepper enthusiast but also an avid fisherman!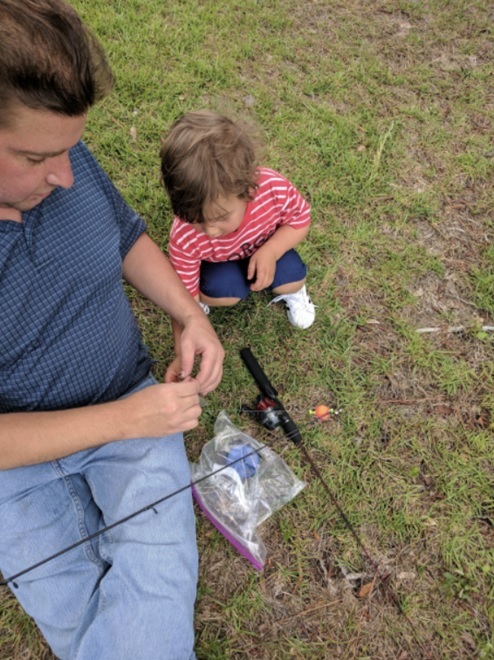 Photo courtesy of Christopher Jain
The following is a copy-paste from
the thread that started it all
back in 2021 (by
@Guitarman
), a summary of the character and his pepper: "
He got his nickname from two of the things he loved the most: growing peppers and Presa Canario breed dogs. Some of us talked about keeping his memory alive back this year by letting people know about his creations and grow them, but it never happened. Dustin was from Savannah, GA and almost 10 years ago started selecting pods from an accidental cross he had, probably a 7 Pot Yellow and an unknown pepper, which he called 7 Pot Savannah or Savannah 7 Hybrid
". Here we are!
Last winter, a fellow grower by the name of Brian Holmes (
The Ghost Pepper Store
) was kind enough to share some leftover seeds he had received from Dustin a few years earlier. At least two THP members have successfully grown seedlings from Bryan's seeds but to my knowledge only
@wrinklenuts
redistributed seeds here at the end of the season.
Even if I didn't know Nagacanario personally I thought it would be nice to grow and share his pepper within the chili world, not only to continue his work but also to keep the memory of a fellow chilihead alive. Feel free to post and share your thoughts, progress, questions, reviews or anything related to 7 Pot Savannah or Dustin himself in this new community grow. Cheers