So I planted this seed at home in late march and it was doing pretty well, but a few days ago i noticed these weird spots on the leaves and after checking on the subject of leaf spots I decided to cut off this part of the leaf. I didn't spot any insects by the way.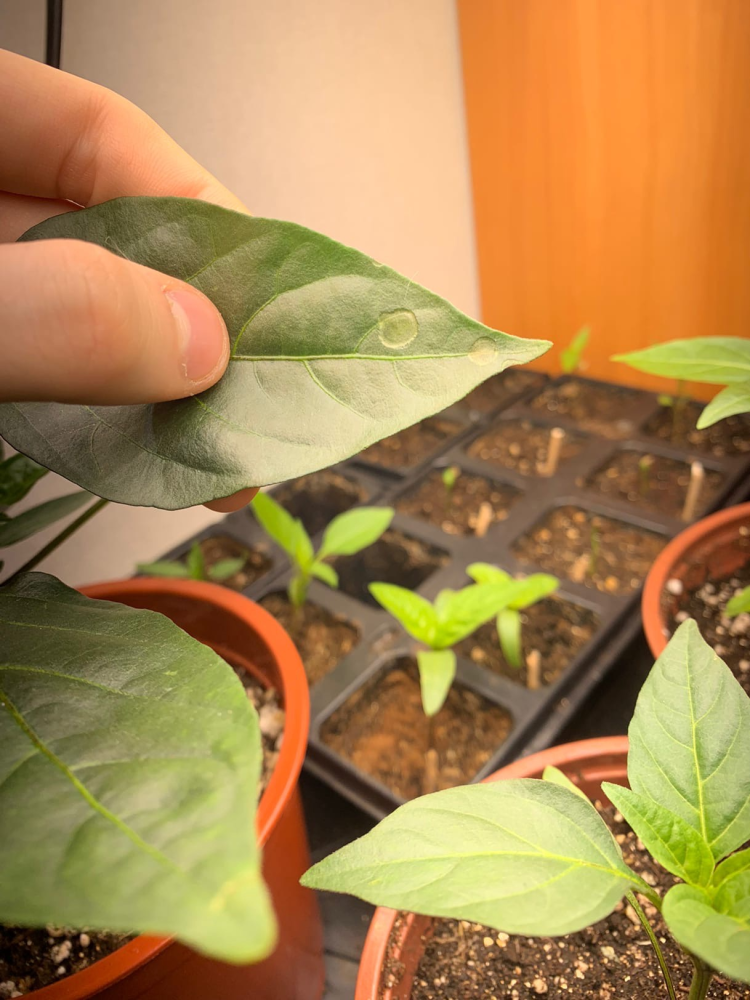 But now I'm noticing all my pepper plants have this uneven structure to them when looking on them through light. Sorta like a bunch of slightly lighter green spots. It's my first time trying to grow anything, so i'm panicking a little because today one of the new small leaves on the same plant with weird round spots grew soft and basically dead (sorry, don't have a photo of that).
So the question is what that might be and what my course of actions should be?
Last edited: