Hi Guy's
Here in Scotland I spent many year looking early/hot chillies to grow I each season i discovered what other people described as "hot" and "early" we're anything but !
and after alot of trial and error I stumbled onto the Capsicum annuum- Ring of Fire cayenne variety.
This was my first "Keeper " variety sown in January it will bud and flower before anything else I've come across I don't have to protect the first flowers for pure seed as nothing else has even thought about flowering by the time these fellas have produced fruit.
It hot apparently 70,000 to 80,000 shu I always pick use mine green for Indian style curries each plant giving me over 100 pod's harvested this way I freeze rather than dry them.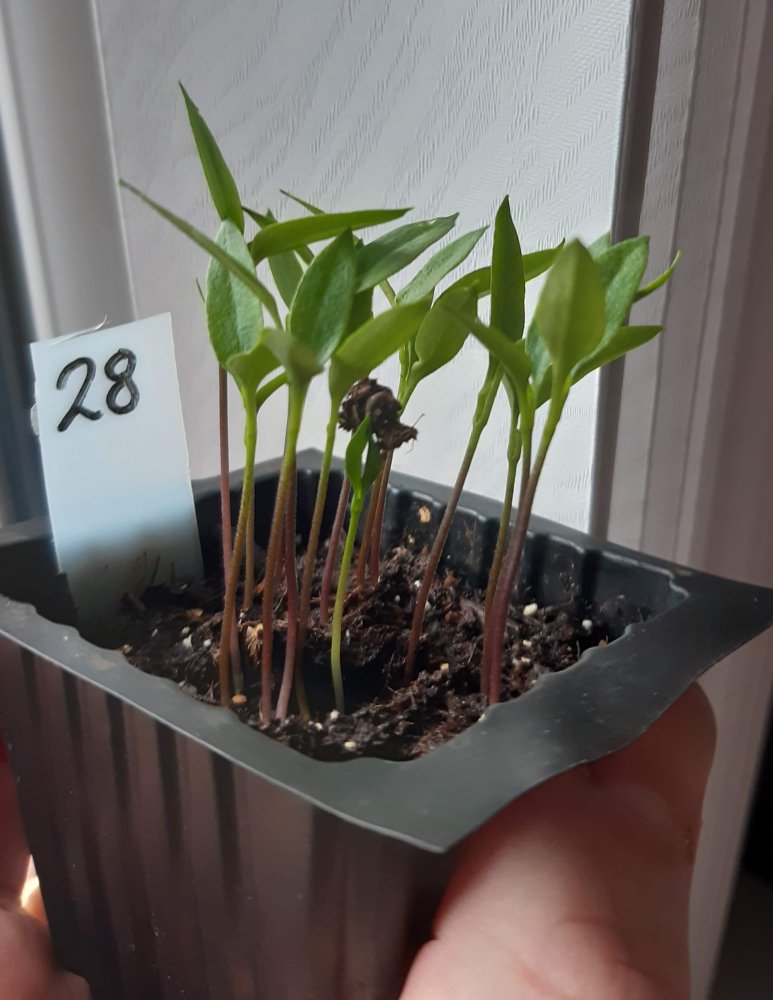 My 2022 self saved Ring of Fire seedlings in 2023
How I use my Ring of Fire cayenne chillies although this one was allowed to ripen for seed they do produce excellent amounts of seed.
As you can see plenty of seed although this might be from two pod's.........
If anyone can prove me wrong ?? I'd be delighted to hear as I always searching for hot early varieties .............but I reckon the Rings of fire
will be hard to beat
Stephen