https://www.ebay.com/itm/273911000029
ENDS 7/7 17:11 PT
This is a benefit auction for The Hot Pepper member 96Strat.  Andy has been battling cancers for a while and with no health insurance, any help we can give will be greatly appreciated.   
Auctions #1 and #2 are on eBay, Auctions #3 and #4  are here on The Hot Pepper.  
This lot can ship international!!!
AUCTION #1- Extreme Heat Lot includes-
The Chilli Factory - Scorpion Strike BBQ (Australia) *extreme
The Chilli Factory - Scorpion Strike on Steroids BBQ (Hottest BBQ Sauce in the World and THPA Winner of Insane In The Pepper Membrane Award!) *extreme
JLD - Carolina Reaper Special Reserve (Best Extreme Sauce THPA)
JLD - Bhut Jolokia Extra Hot Sauce (THPA Winner)
Bold Badger Mystery Seeds (Likely 7-pot, see his sauces and they are those seeds  )
(3) Pure Evil Capsaicin Drops- 1.5mil SHU, 9.6mil SHU and 13mil SHU
Jonah 7 Pot Seasoning Salt
Real capsaicin powder
1 YR EXTREME MEMBERSHIP (or renewal) $35 value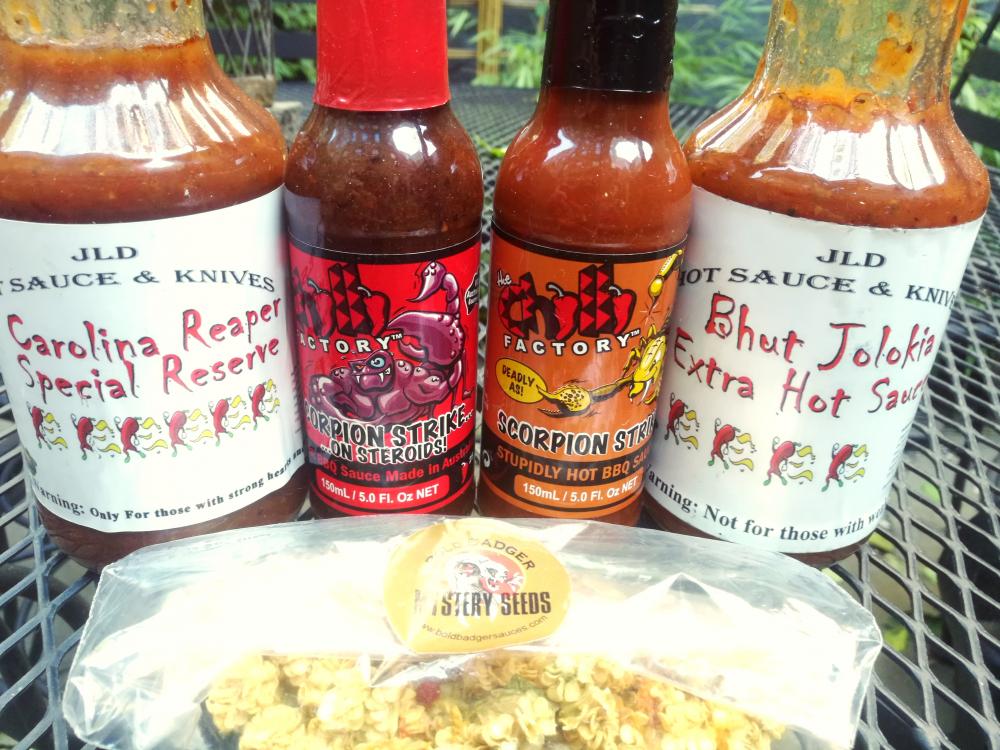 BID ON EBAY, not here! 
https://www.ebay.com/itm/273911000029
Please post links to these auctions on your social media accounts to get some interest going.  Thanks!  
Auction #2
on Ebay-lot of 75+ chile pepper seeds, 4 Shorerider sauces,1 year Extreme membership on THP
Auction #3
on THP- DeeRoo sauces and salts, GIP's powders and jelly, Extreme membership
Auction #4
on THP- Warrant Man sauces and salt, Salsalady's sauces and salt, Extreme membership