I promised Boss man a stuffed pepper, and here it be.
My recipe for filling changes every time I do this, I just build it till it tastes AMBROSIA.
This time:
Wild rice, one cup
Basmati long grain rice, half cup
Ground pork (I doctored a chub of Italian sausage), 1lb
Cream of Mushroom, one can
Cream of celery, one can
Celery, three stalks, chopped and steamed
Lemon pepper, assorted home-ground savory peppers (Haskorea, Chipotle)
The cheese list changes every time as well. Goat cheese was a go-to, but I had none at hand.
This time:
Asiago, sliced (I used Cracker Barrel, perfect size)
Velveeta BLANCO (do NOT knock my Velveeta, I grew up on the shit), sliced
Sheep Milk Pecorano Romano (wordy for Parmesan, but Costco sells the absolute best chub of this stuff EVER!), ground fresh
Shredded Mexican Blend, I had the Kirkland, but they're all the same to me
Shredded Mozzarella
Cook yer rice, add yer soup & celery, spice to taste.
I always do cheese first, a layer of everything but the mozz, that's just the topping. Then a layer of filling, repeat till you get to the top.
I heap the top, then add the cap of mozzarella.
Oven set @ 350: Big peppers go in for an hour
Oven set @ 400: Cut a third off the time (I've never done 400, just something I read somewhere online, must be true then?
WARNING--WARNING--WARNINGGGGGGGG!
I suck at pictorials, mostly because I forget to take the damned photos. Here's what I got: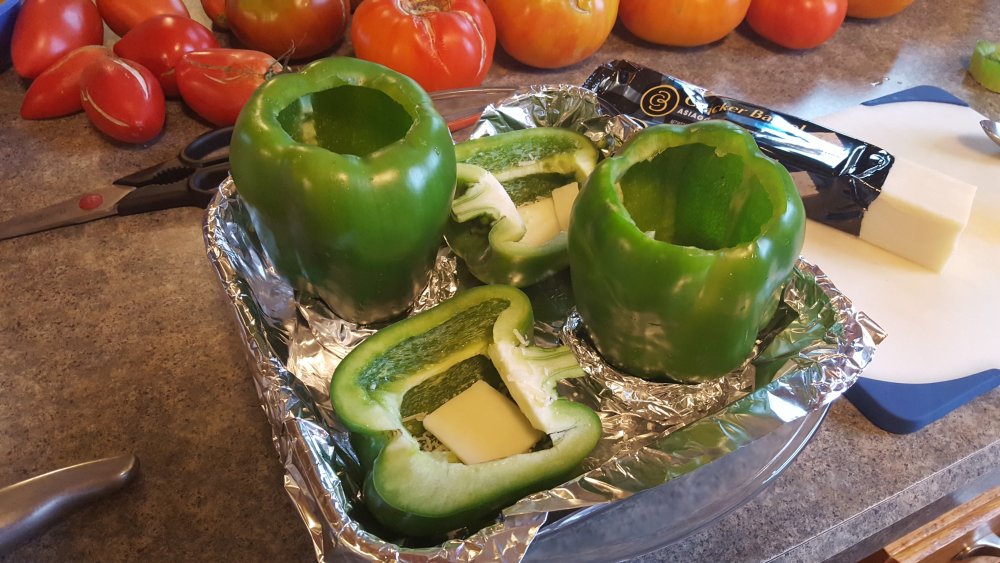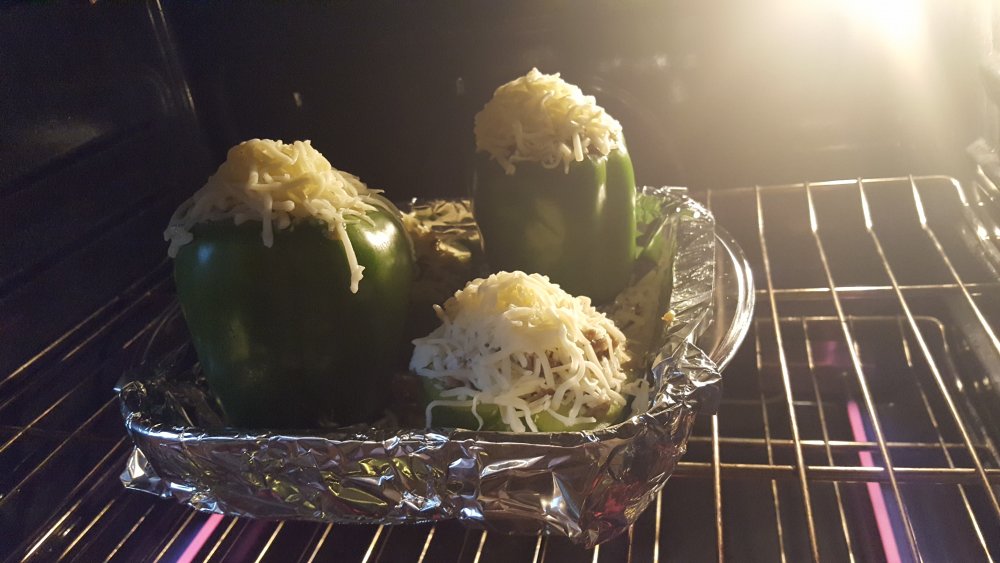 See? I forgot so many pic-taking opportunities, like the money shot with the entire pan...The foil ring cheat works great, I used to saw the bottoms level,
I got smart.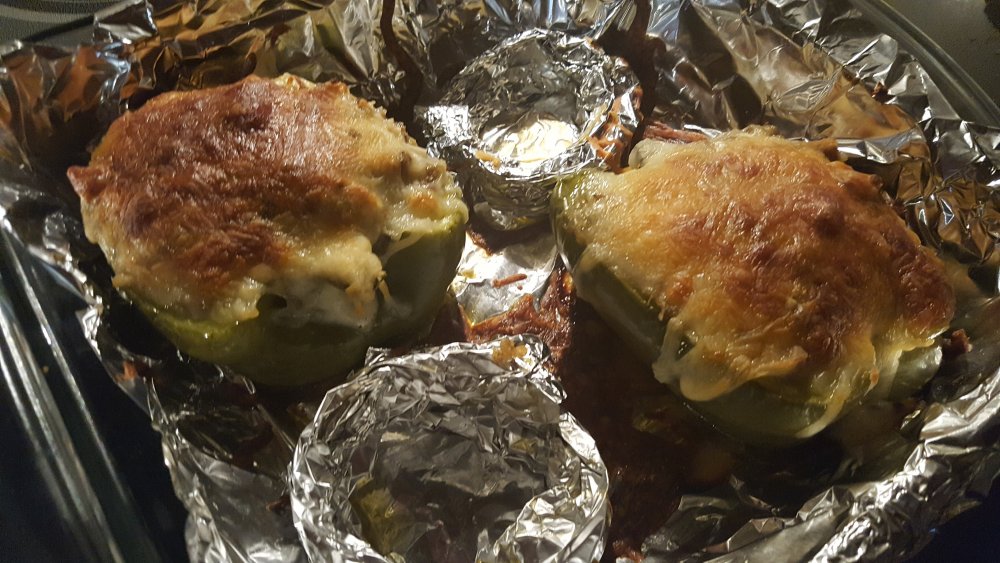 And what we ate.
These were BEEG. I actually thought we might want seconds, but the two halves wound up lunch the next day.
I love Italiano, just not in stuffed peppers. I haven't found the right recipe yet...Maybe Tuscan next time...
There ya go Boss! Anyone else want to share theirs?