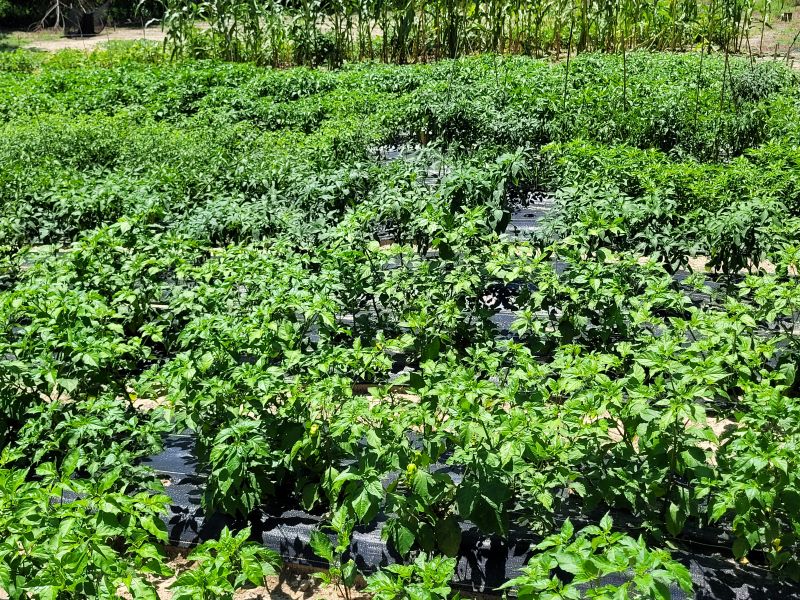 Starting time again, a bit late this year unfortunately! But finally getting going.
This year I'm increasing the variety but decreasing the quantities - had to throw out too many last year because I couldn't process everything quickly enough. On the other hand, I have a much better drying setup this year so hopefully that will help.
This year's plan:
Dragon's Breath (100)
Carolina Reaper (200)
Yellow Reaper (100)
Trinidad Moruga Scorpion (60)
Bhut Jolokia (200)
Habanero (200)
Habanada (150)
Bhutia Bubblegum Chocolate (10)
White Ghost (10)
Bonuga Moruga Scorpion (10)
Papa Dreadie Scotch Bonnet (30)
Fiesta (Rainbow) blend Cayenne (100)
Fooled You Jalapeno (12)
Grande Jalapeno (30)
Anaheim Sahuaro (100)
Big Jim (50)
Poblano Trident (30)
Ancho Gigante (30)
Serrano Tampiqueno (20)
Devil Serrano (20)
Serrano (plain ol') (100)
Chiltepin (30)
Tepin x Lemon Drop (15)
Sugar Rush Stripey (10)
Sugar Rush Cream (10)
And a couple varieties of Bell Pepper.
That's a bit over 1600 total...