Hello all,
I feel like this will be embarrasing but what the hell

.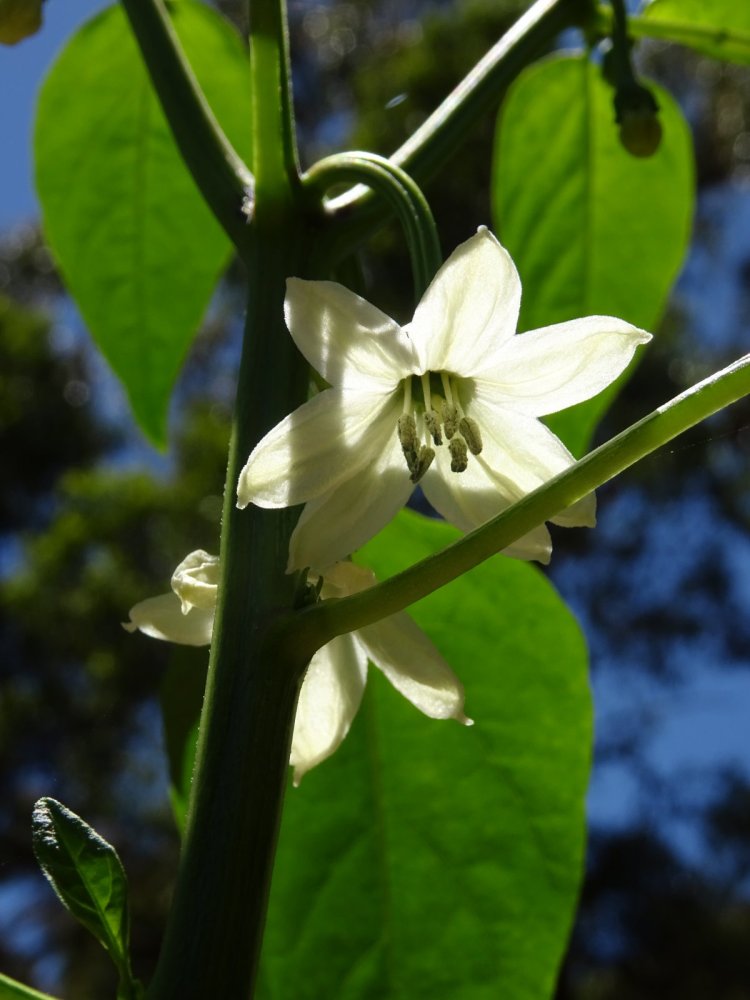 Caysan flower, actually two from the first branching node.
My two oldest, Jalapenos in the ground and have been in a war with the slugs.
Another two Jalapenos in 300mm pots,
and another 4 in 175mm pots.
What's interesting is all six of these have two flowers and three branches at the first branching node.
Three Caysans, starting to flower, (you can ignore the other three they are "sweet peppers").
Then twelve little Cayennes growing up.
It occured to me this wasn't enough plants and although it's late I still planted some seeds.
Jalapeno.
Caysan.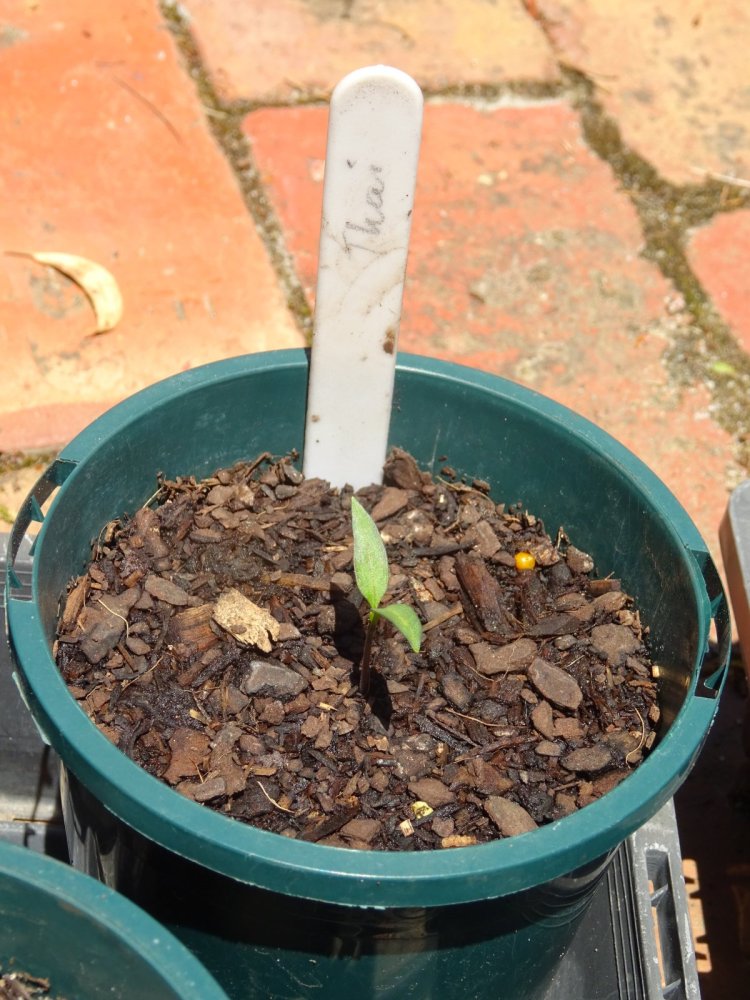 Thai.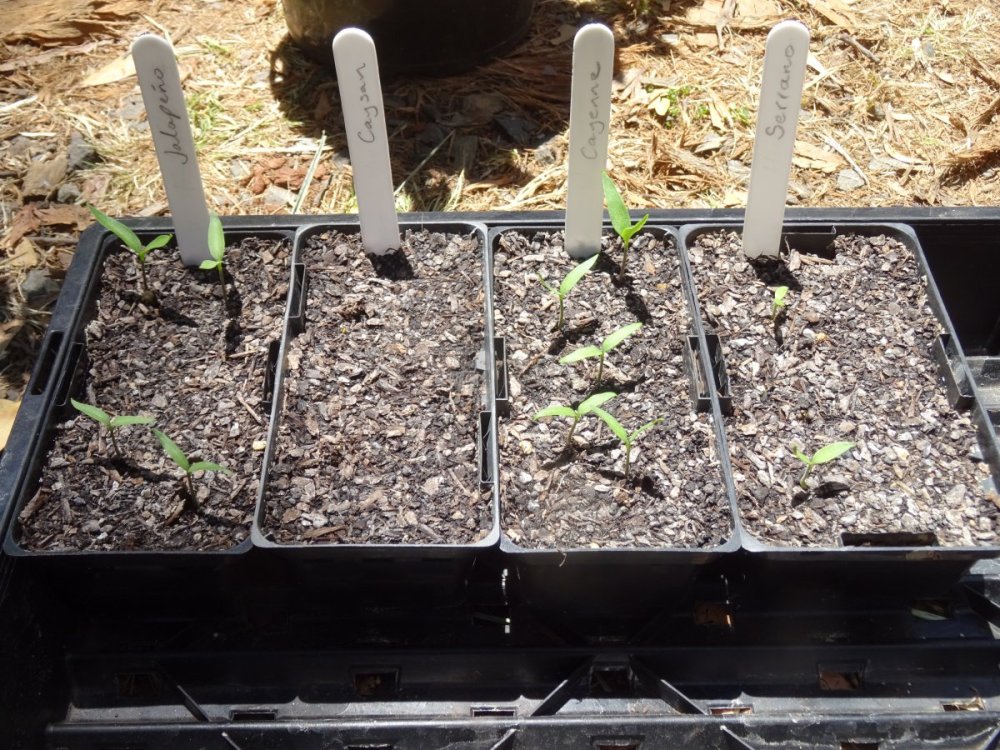 New arrivals.
I'm still getting nights as cold as 5C (41F), and days as hot as 30C (86F) already.
Hopefully we'll still have five months of suitable weather.
Let's see what happens

.