I looked for a fruit photo thread and didn't see one so here we go. Post pics of your locally grown fruits. I'd like to see pics from everywhere, especially exotic fruits from around the world.
I walked around and snapped a few pics of the fruit trees today.
Japanese Plum/Loquat is in full bloom, it should be a great year.
I call this the Charlie Brown orange tree, it's about 7" tall but puts on so much fruit the branches sag.
Kumquats starting to change color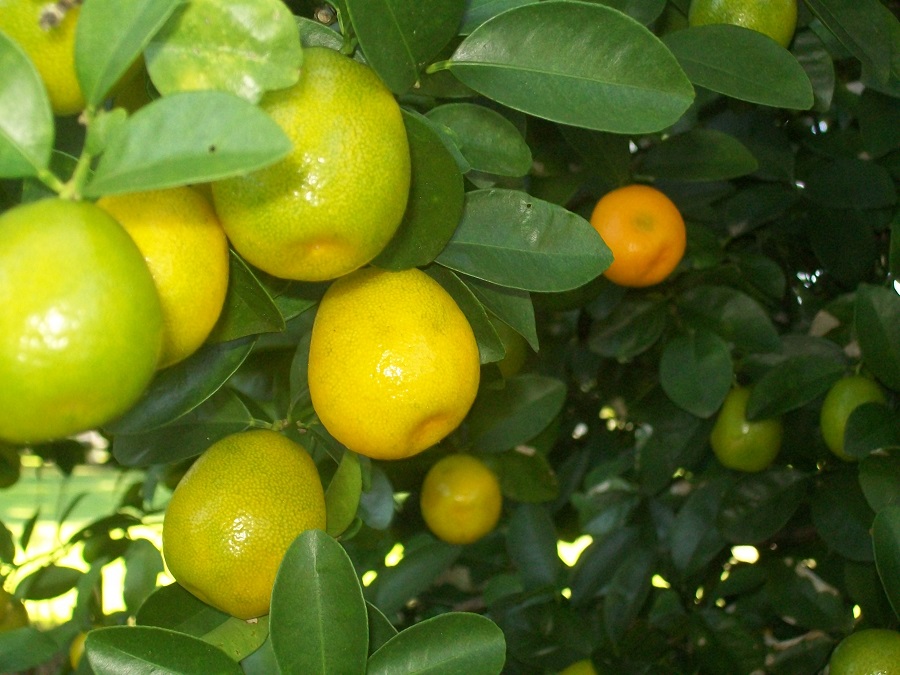 This has been a good year for Persimmons
The other orange tree is lagging behind.
This was a small round Kumquat tree I planted 2 years ago but the freeze last year killed it or I thought. I think this is the root stock growing and it's making fruit. You can see a Kumquat to the left of the flower hiding behind the leaves. I'll have to do a taste test to check the flavor, if it taste bad then I'll graft a blood orange branch on it.