OK...let's see if I can do this.
What it is...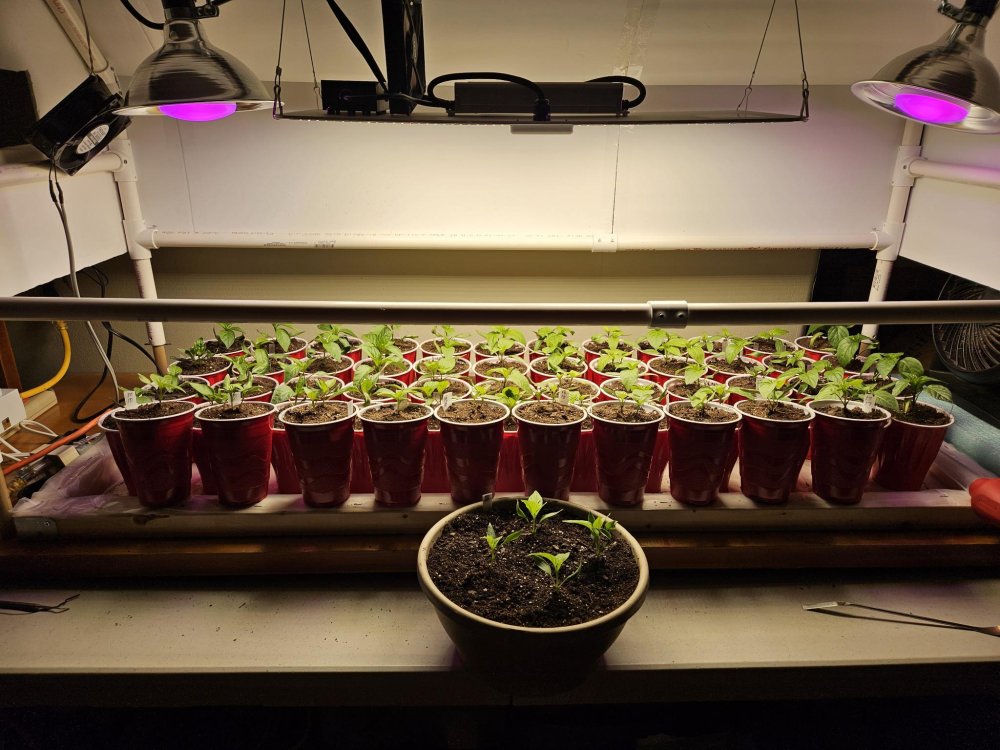 What it was....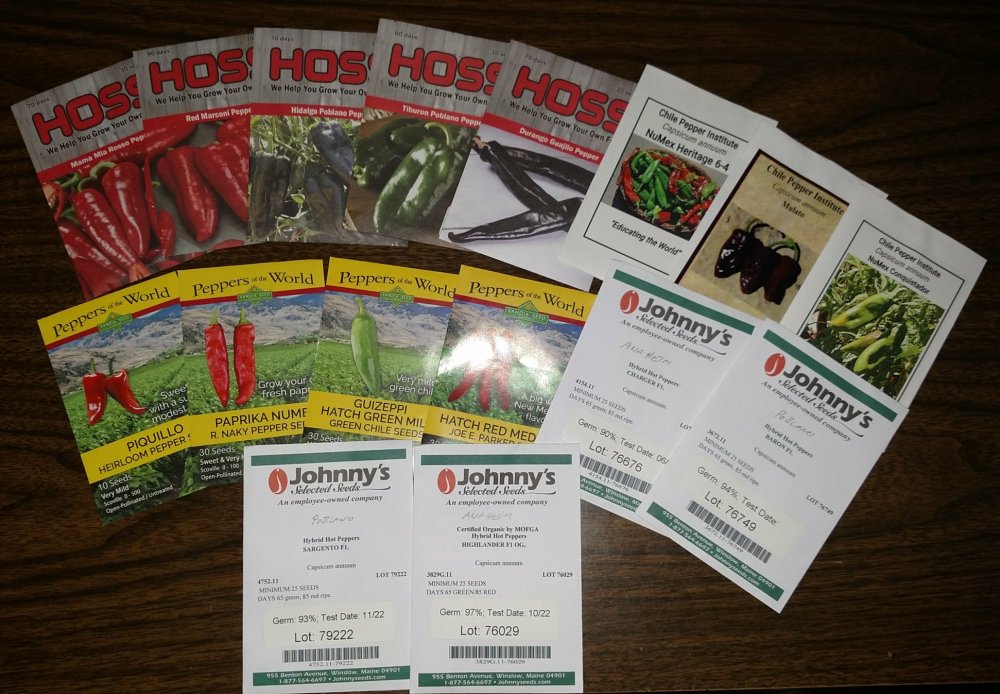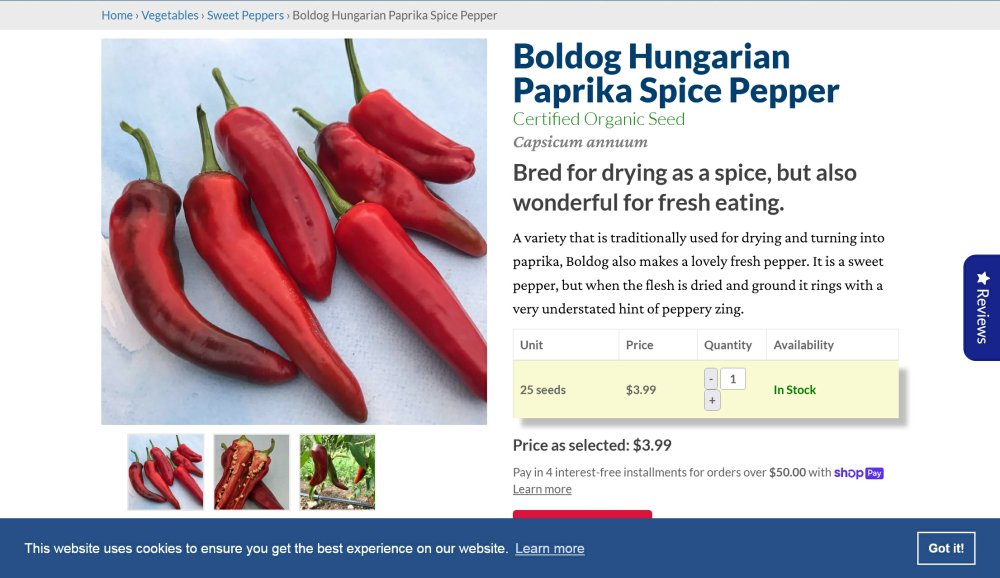 What it shall be...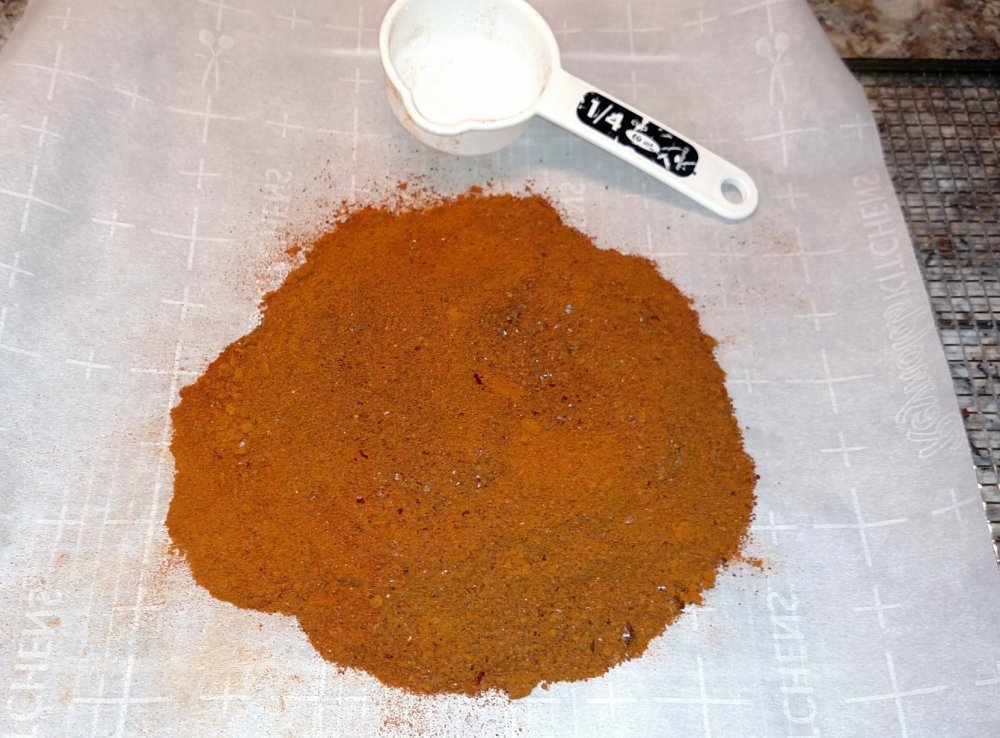 So 17 types this year as follows...THE LIST...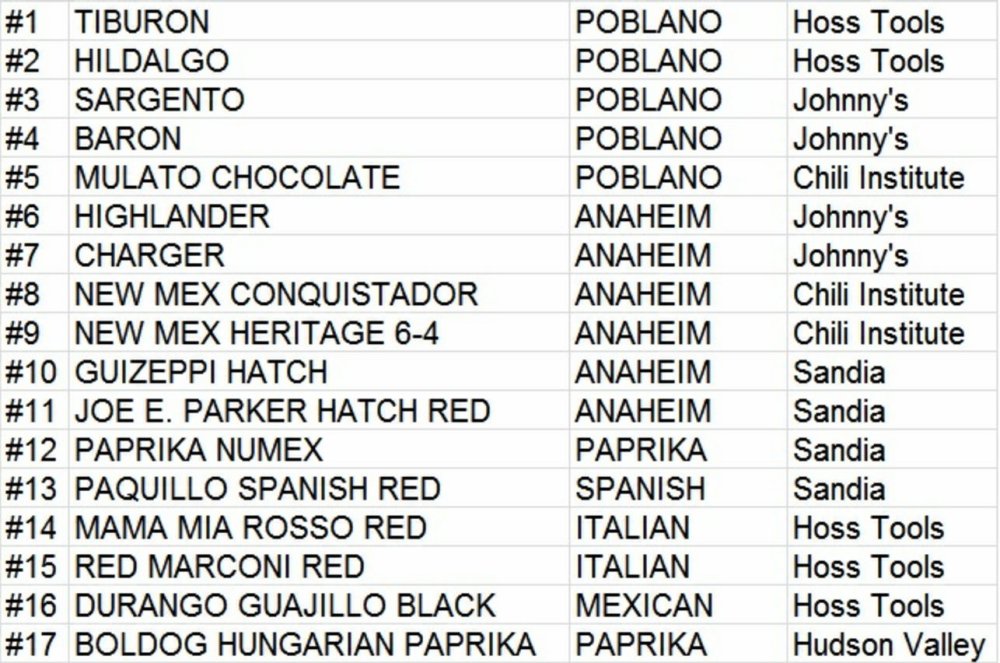 But first just a brief history on how I got to this point...OH quit griping...I said it would be brief!
I started growing peppers in 2021 because I was tired of paying $3.500@lb for peppers at the store for my chili. So I was like..hey I'll grow my own and save money...riiiiight!
At this point with what I've invested in this hobby I could buy the store's yearly inventory.
So in 2021 I grabbed some Ferry-Morse Poblano and Anaheim seeds and threw them in the dirt. I ended up with a bumper crop and had so many I gave some away as much as I could but ended up throwing a lot away. I roasted, peeled and froze about 40+ lbs. With 14 plants or so I was getting pickins like this throughout the summer....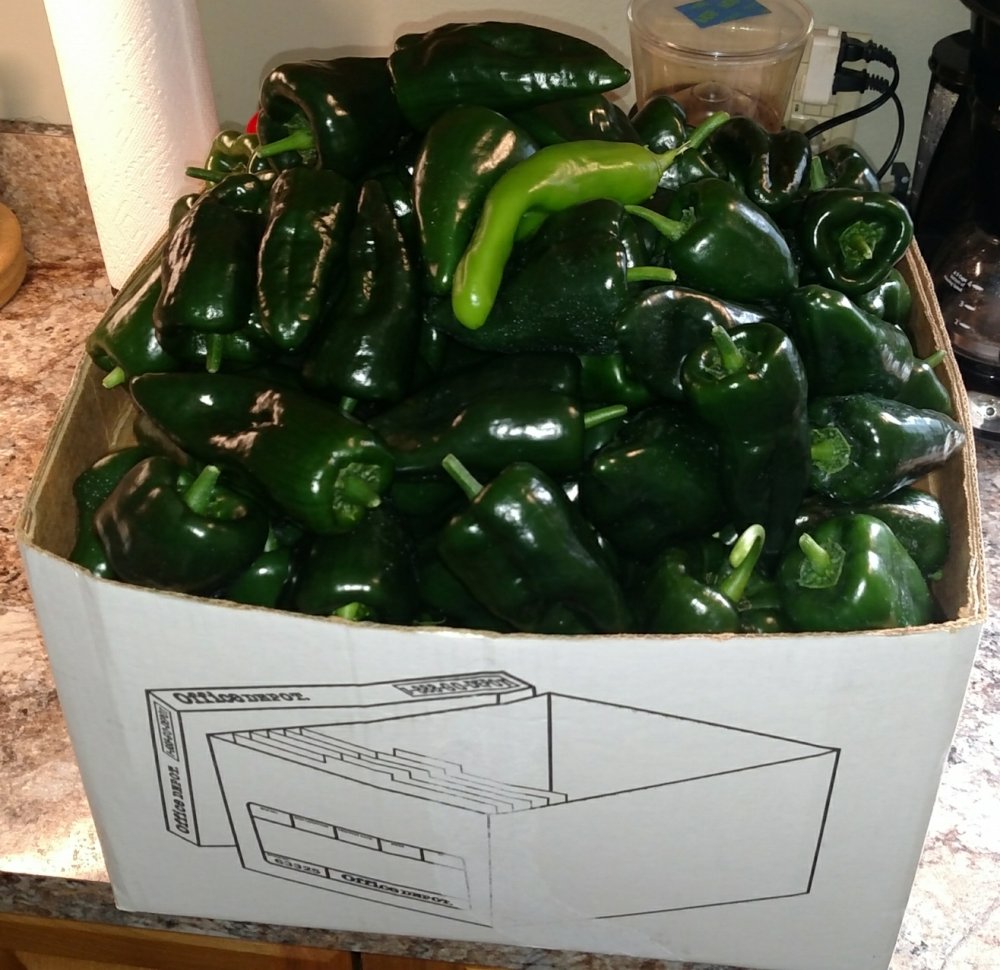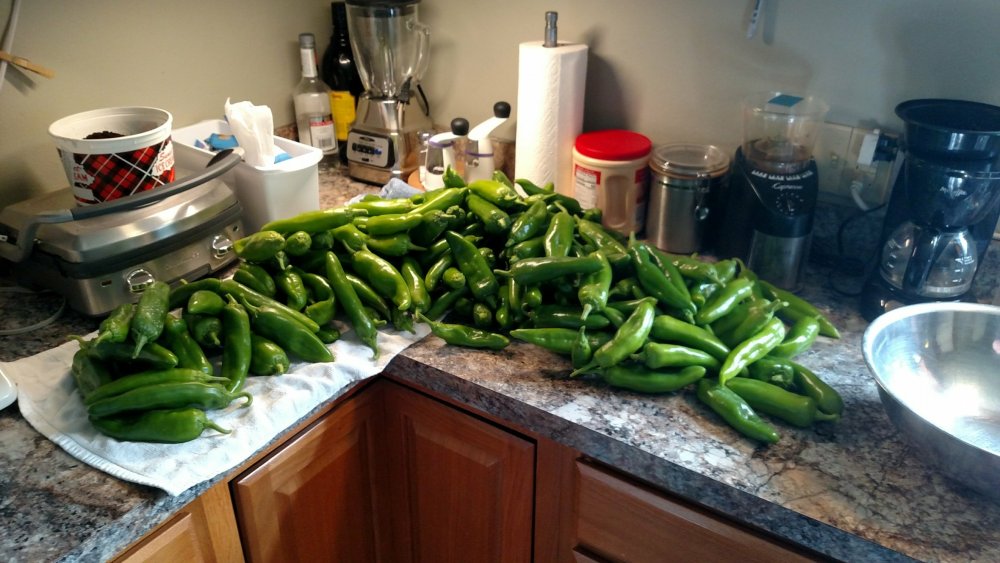 Sorry about the screen tear in that last pic.
So 2022 comes around and I wanted to grow Paprika peppers to make my own smoked paprika that I use a lot of and it too is expensive in the store...plus I found its very bland compared to home grown. So I bought Mosquetero and San Ardo Poblano, Big Jim and Garden Salsa Anaheim, Hungarian and "Boldog" Paprika seeds along with some 2021 Anaheim seeds I saved. I put the quotes on Boldog because they turned out to be Thai peppers instead...thank you very much Reimers Seeds!! I'm a lightweight so I cant eat the hot stuff...so I had 8 Thai plants putting out peppers I had no use for and couldnt give away...so I made pepper spray with them to keep the rabbits from digging in my yard.
The comes the heatwave of 2022 and even with 60% shadecloth over them the plants just kept dropping flowers and buds. I got maybe 14lbs frozen and 1/2 pint of smoked paprika last year. You can see by the grass it was not a good year for any plants. This was about the entire harvest in the first three pics...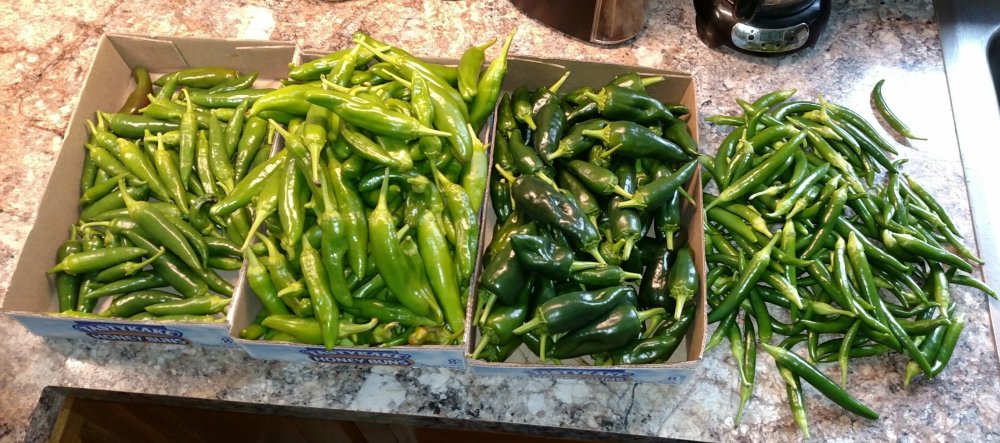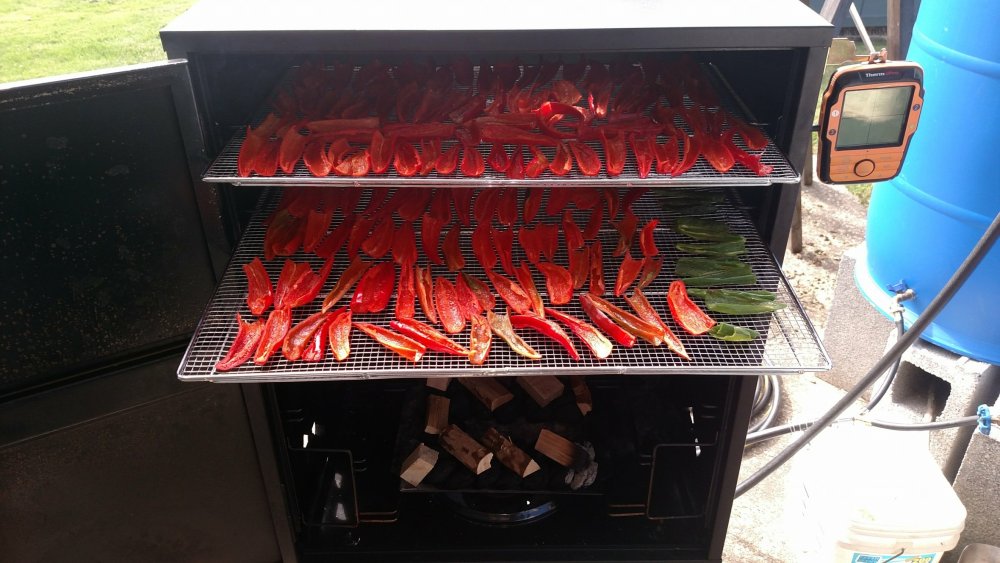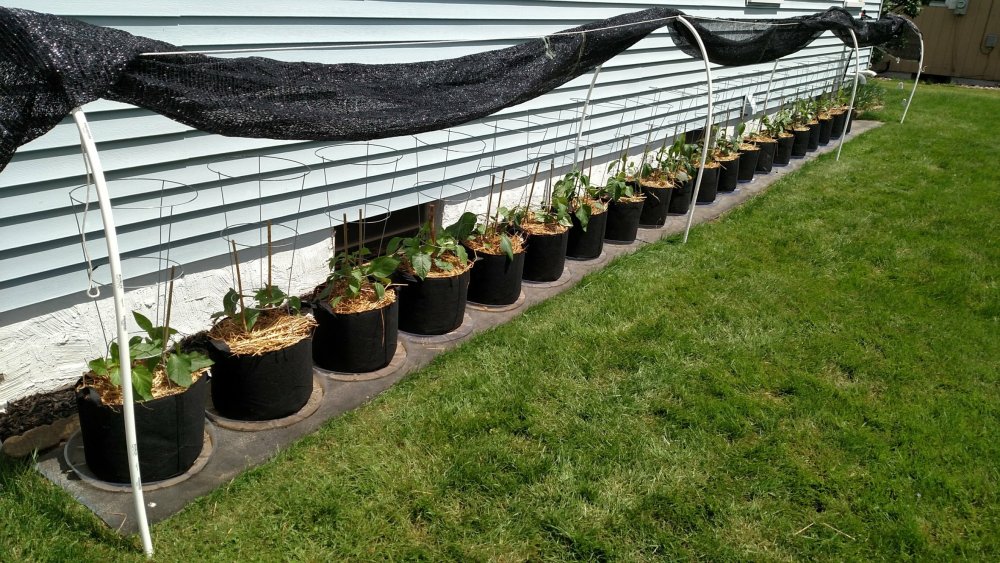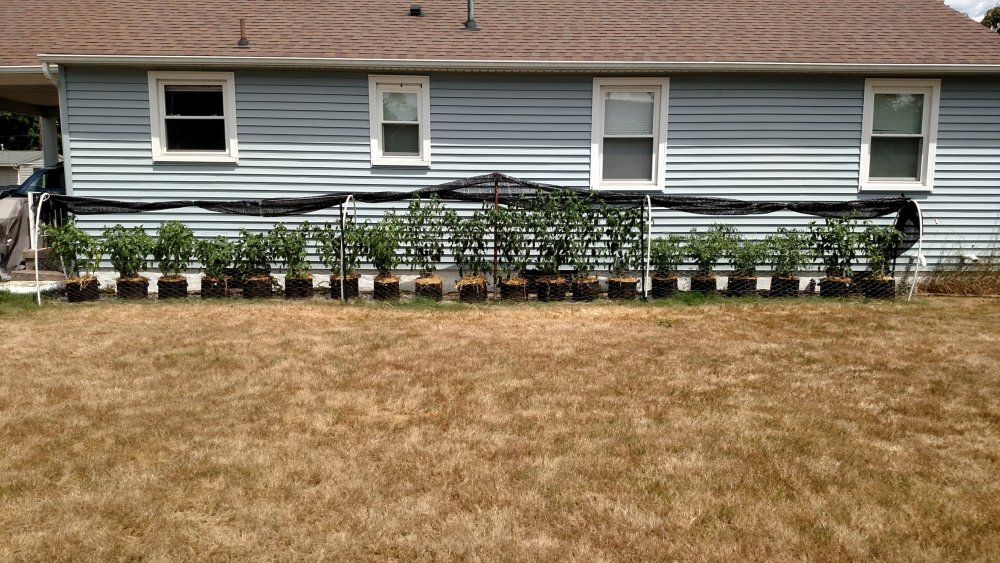 And the Thai's...they did really well OF COURSE...this was just one pickin...had about 4 times this many...
That bring me to 2023...wow...I guess that wasnt so brief was it.
Anyhootchi....I started germinating seeds on 3/28/23 with the wet paper towel in baggies with seeds facing down. By 4/8 all of the seeds went into starter trays. Currently I have 48 Solo cups going now...but since I couldnt bear to throw any seedlings out I took the best ones and added another 10 solo cups. BUT...the extra Boldogs were doing so well I just had to save them as well...but I'm just going to throw the whole pot of them in a tote and see how they do.
I ran a test back in late February of all the seeds in which I took 3 seeds of each and germinated them to see how long each would take. Then I did the actual starts at different intervals accordingly hence the different start dates.
And fresh off the press today after a rotation and watering...
Still having frost and freeze warnings at night here so this will be home for them probably for a couple more weeks. I know I've probably left tons of info out or maybe too much...so lemme know as I'm a GLOG virgin. Thanks for watching and be sure to tip your cows.
Last edited: