Hi Guy's
My local halal shop here in Scotland is great for spices they have some fresh produce imported Indian and Pakistani vegetables and chillies they never have fresh bhut jolokia or Naga but they do have a box labled "Scotch bonnet "
Having pretty much only grown annunm's and a few Naga last year I've no idea what these things are ?? Are they Scotch bonnet ?? Or are they a Red Habanero of some kind ? Are they pure ?? Or are they some kind of commercial hybrid ?
They are hot and they are tasty and 2 or 3 make a mean Jamaican goat curry (Red deer)

End of last year whilst making a "curry Goat" I kept a few seeds from a particularly plump juicy pod ........one thing lead to another next thing I've a small tub few of seedlings !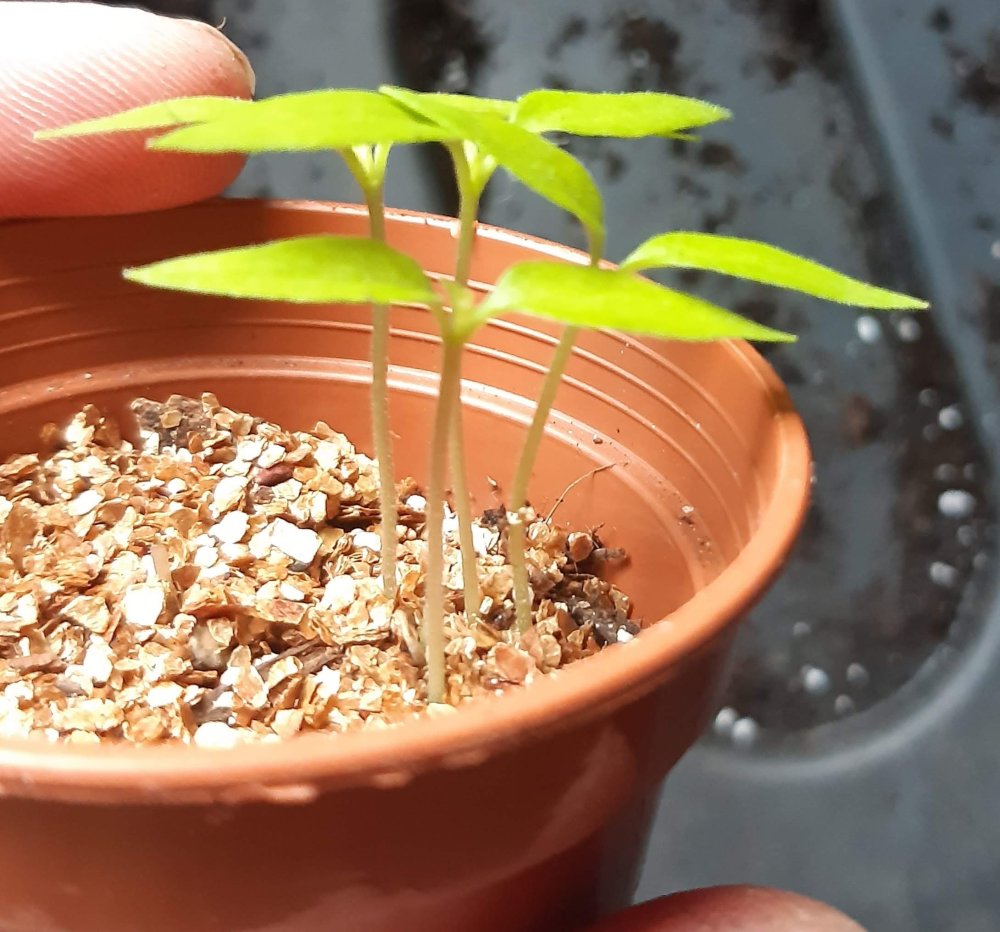 I've kept two seedlings and potted them up plan is to grow one out myself and give one to a friend to grow out only thing is the fact I don't know what it is is driving me crazy !! I do like my Latin names with house plant's.........but .........

Anyway im in for the long haul now here's a pic I just took in the greenhouse at 13 oC.......... frost tonight so it will be coming in..................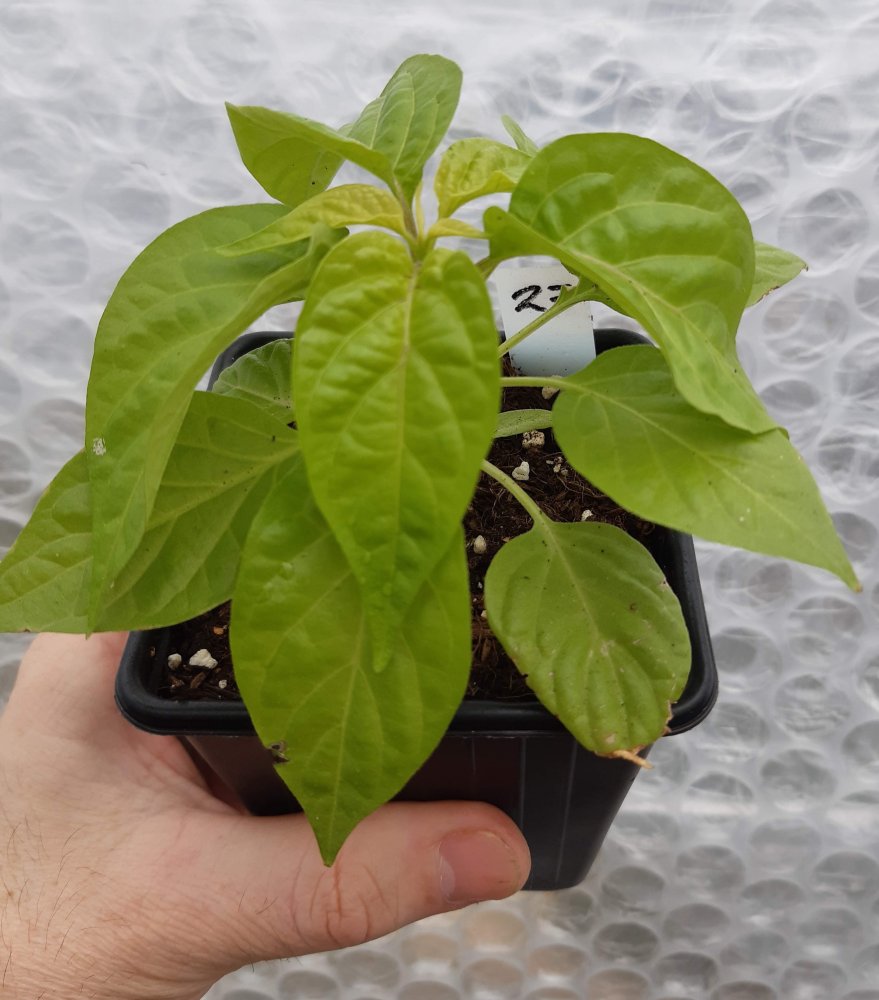 My halal shop scotch bonnet...........as of today ...........
Stephen