It's time again for another Making Hot Sauce 101 class at the Twisp Grange hall! 

  This is the 3rd year of doing the hot sauce class and the 5th class I've put on.  
It all started 3 years ago when some people got together on Tuesday evenings in the winter at the Grange hall for Foodie classes.  Different people would teach classes on baking, chocolates, cheese making, making kimchi, lots of fun stuff.  People would pay a few bucks for the class and the Grange would get a bit of money also.   
I offered to host a making hot sauce class, 12 people showed up and OMG! was it a blast!  Next year I did 2 classes in Twisp and one in Chelan.  We'd have a bit of discussion about chiles, capsaicin, food processing, etc...then divide up into teams and make/bottle some sauces.  
This year's recipes include-  
pineapple-mango ginger glaze
chipotle-coffee-molasses Bufalo-style
Strawberry Complex Extra hot (like Incinerator or Firestorm for those who have tried those)
Louisiana Style Cayenne pepper sauce
habanero ferment
pumpkin cranberry sage sauce (based on a recipe from Rocketman)
Beet-B-Q sauce
candied peppers (Based on the
Candied Habanero recipe
posted by DaQatz)  
Habanero Ferment started Jan2nd-
10# habaneros
22# other stuff
2% salt by weight
1/2 cup brine from a sauerkraut pouch  
Big Mouth Bubbler!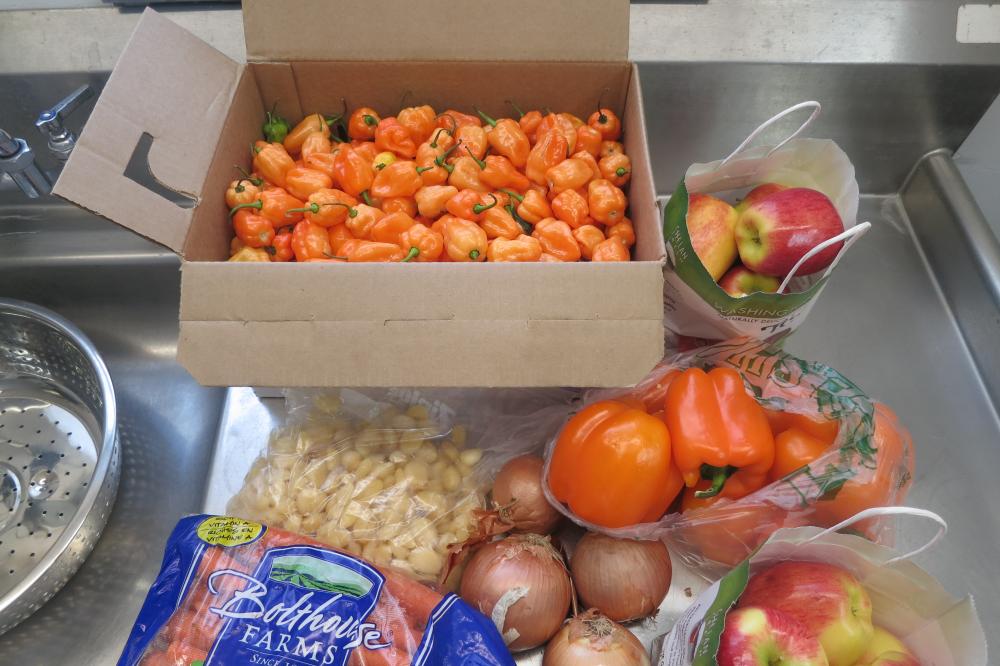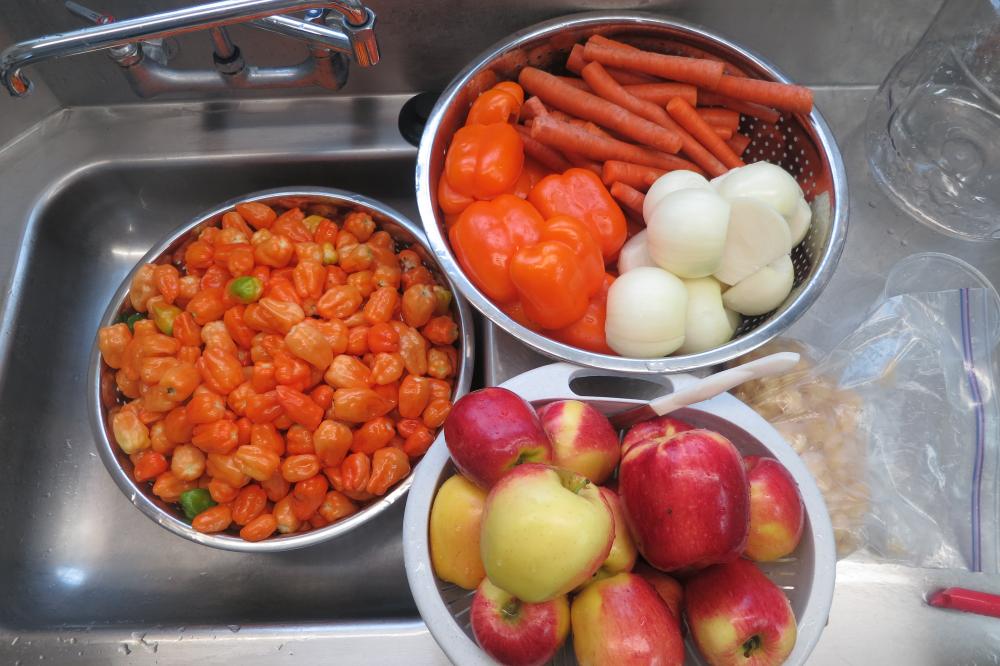 all of that produce filled the 6 gallon bBubbler to the rim, so I split out a gallon into a small bubbler-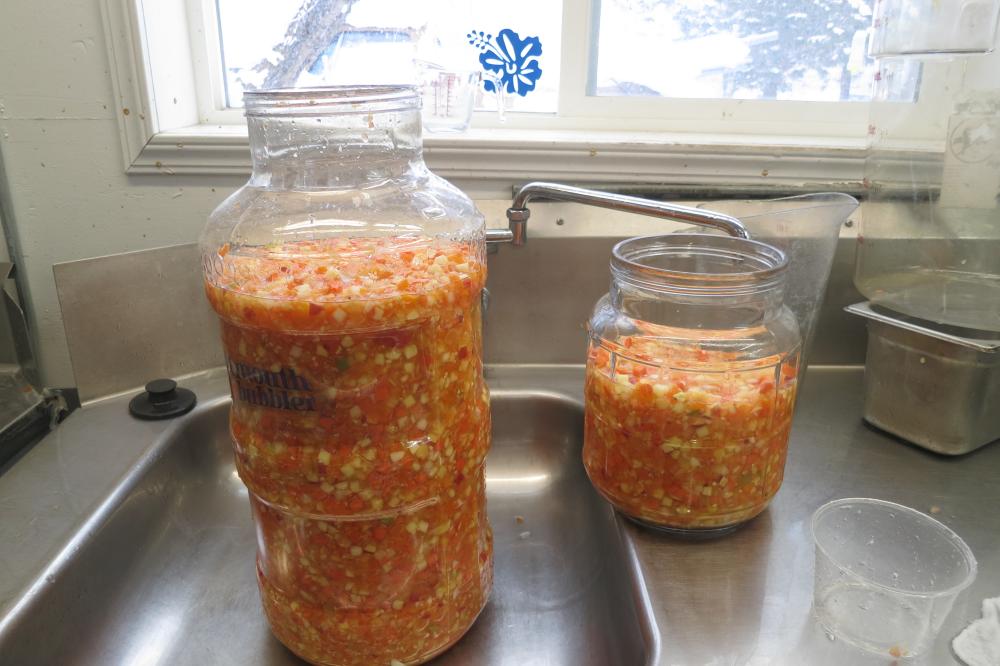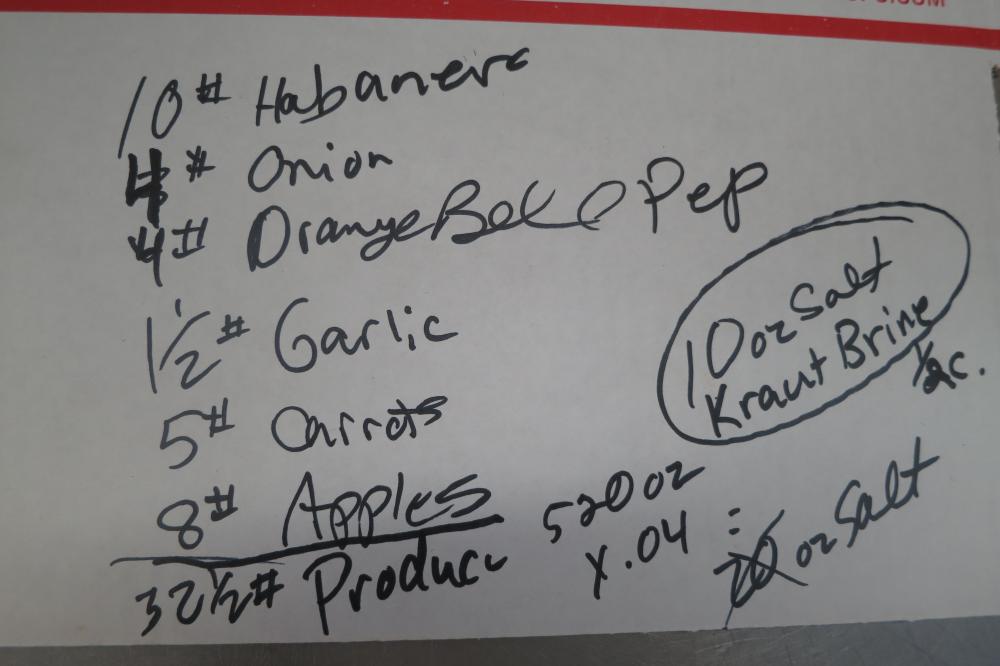 In front of the heater getting happyhappyhappy-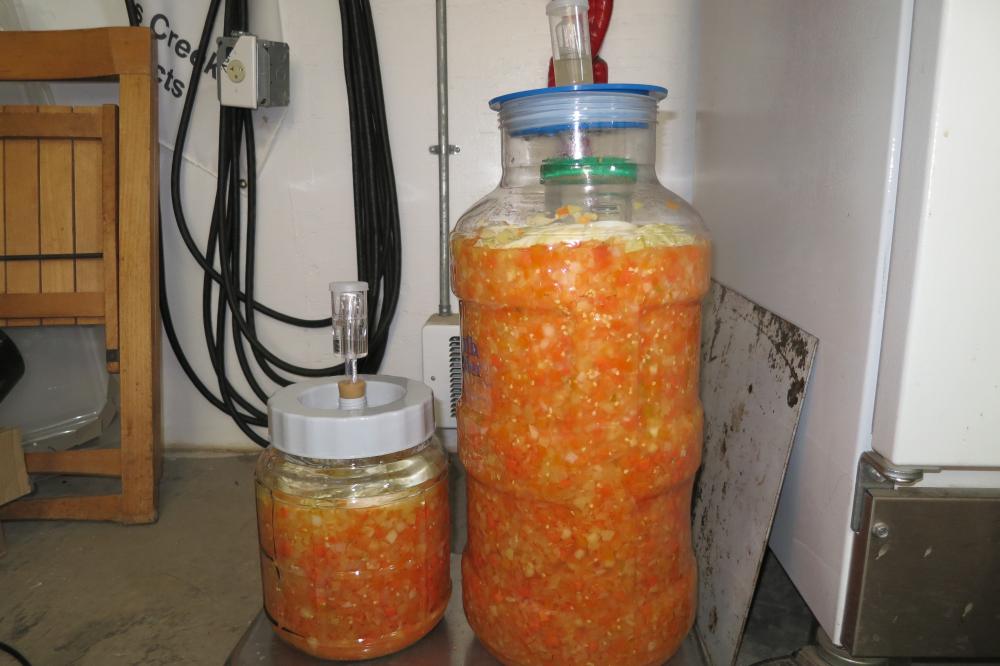 Class is this afternoon, so I'll be back with picks this evening.