Hello All! I could really use your help identifying some peppers. I dont know if I grabbed from the wrong bag, labeled wrong, received wrong seeds, have cross pollination going on etc. I will post a list of EVERY seed I own in hopes that helps since I cant guarantee I didn't grab something incorrectly back in January. I Really appreciate the help! 
#1  this was labeled as sugar rush red round, but it hasn't turned red and I believe its fully ripe.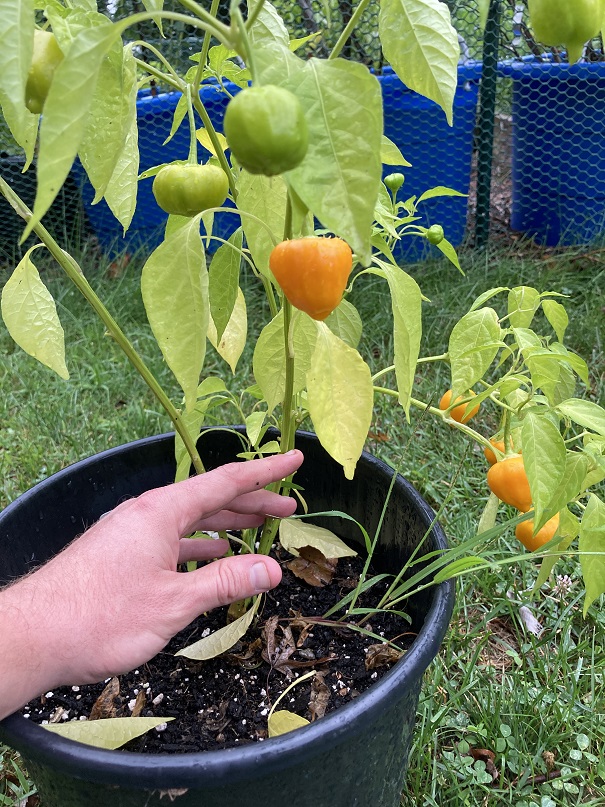 #2 This one also is labeled sugar rush red round, and although it looks like a type of Aji, it is certainly not round really.......
#3 This is labeled as Bih Jolokia x Sugar Rush Peach. I really want to identify this because its a stunning plant. Peppers blush to almost black prior to ripening to red. Thats the problem, its red and only color I see online is orange..... thoughts? LOVE this pepper!!!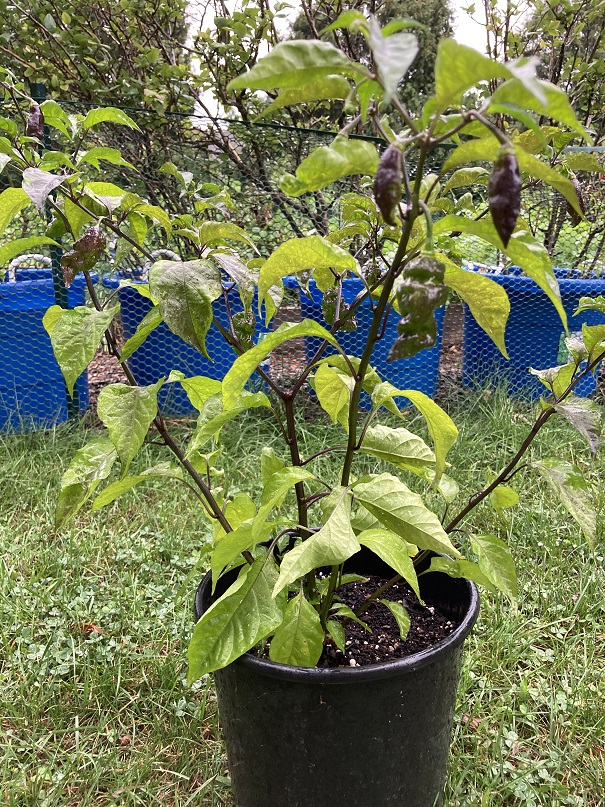 #4 I am calling this brainstrain as its not labeled and its skin kind of resembles that? I really dont know and it definitely is red, but i didnt grow brain strain. 
#5 really dont know.......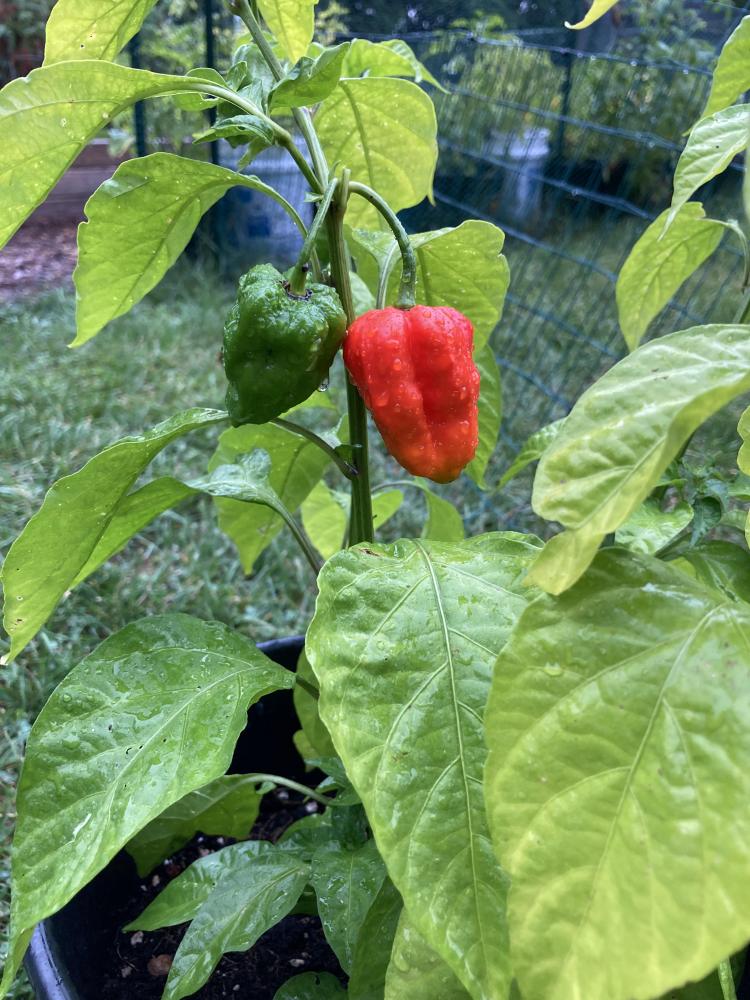 #6 really dont know..........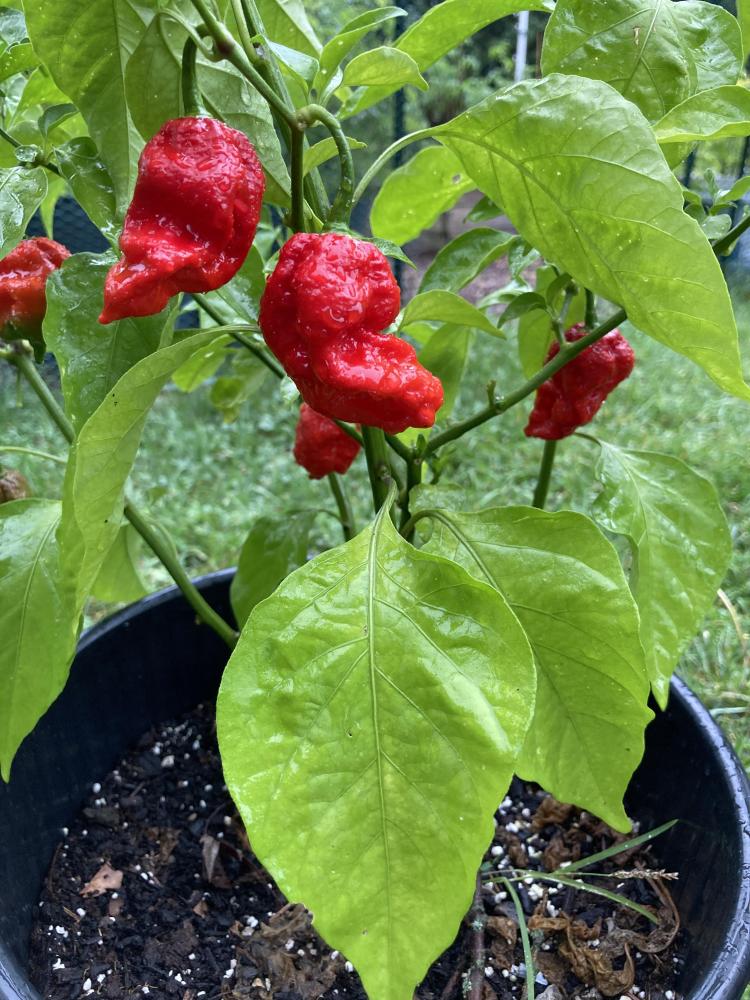 #7 this one was labeled as Fatalii

doesnt look close to me.... I did grow from seed that states you might get an occasional red fruit, but not like this I am sure..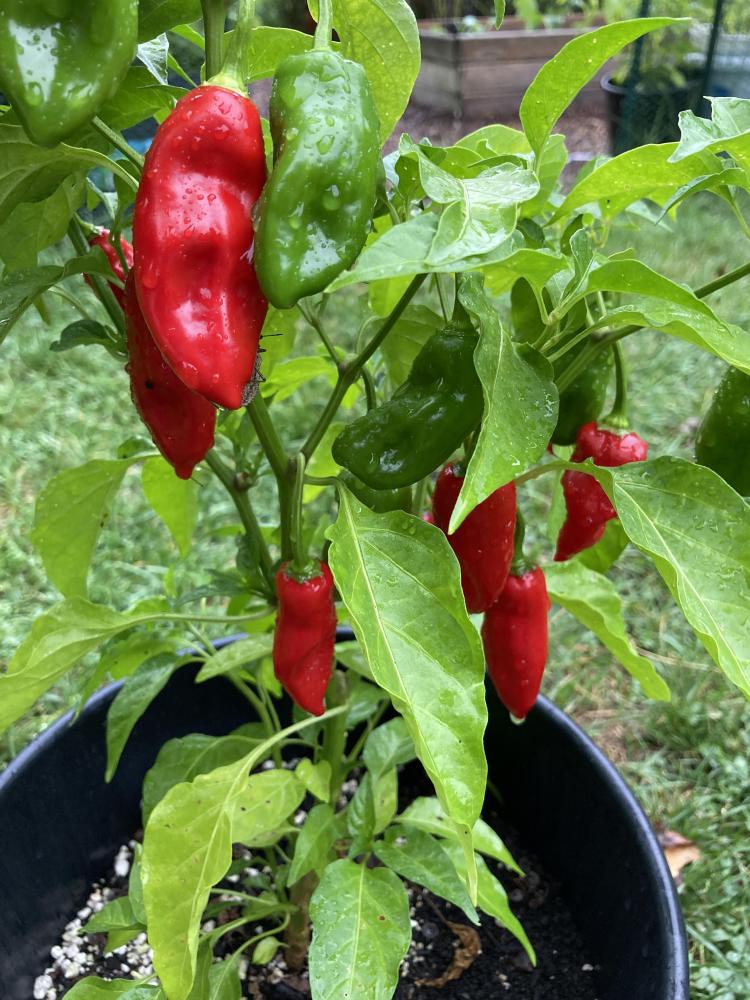 #8  this one is labeled as primo x lemon drop but the shape looks nothing like pictures I have seen online....... truly at a loss and its sad because its a great pepper!!!!!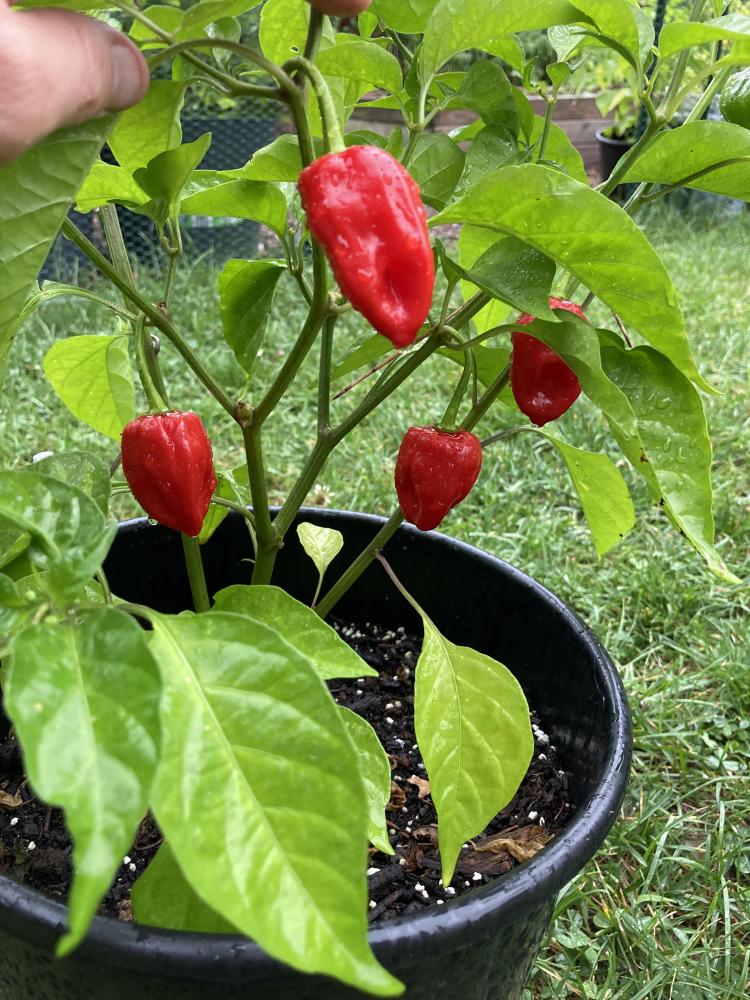 Every pepper seed I own:  
7 Pot Brain Strain (Yellow)
7 Pot Jonah (Orange)
7 Pot Jonah (Red)
7 Pot Nebru
7 Pot SR (Red)
Aji Ahuachapan
Aji Charapita
Aji Cochabamba
Aji Colorado
Aji Dulce
Aji Fantasy
Aji Golden
Aji Lemon (lemon drop) 
Aji Pineapple
Aleppo (Halaby) 
Bahamian Beast F3 (Red)
Bahamian Best Peach
Bahamian Goat
Bahamian Peach Beast F3
Brazilian Starfish (Orange)
Brazilian Starfish (Red)
California Gold Bell Pepper 
Caramel Stinger
Caribbean Red Habenero 
Cayenne (long slim)
Cayenne (turkish)
CGN 23258
Chocolate Fatalii 
Chocolate Ghost
Chocolate Habenero 
Clavo Peach F1
Corbaci
Corno di Toro
Early Jalapeno
Fatalli (Strain Grew Red and Yellow Pods!)
Ghost WHP (Orange)
Ghostly Jalepeno
Guajillo 
Habanada
Jamaican Hot Chocolate
Jay's Peach Ghost Scorpion
Little Bastard
Marconi
Mirasol
Monkey Face Yellow
Morado
Numex Halloween
Numex Lemon Spice Jalepeno
Numex Lemon Spice Jalepeno
Orange Yaky
Pasilla Bajio 
Peach Ghost 
Peach Ghost Jami
Peppa Peach
PeppaDew
Peri Peri (Pili-Pili) 
Poblano
Primo x Lemon Drop
Red Cumari
Red Savina
Scotch Bonnet WHP
Serrano 
Shishito
Sugar Rush Peach
Sugar Rush Peach
Tabasco 
Tekne Dolmasi 
Trinidad Perfume
Umorok Chocolate
Wiri Wiri
Zapotec Jalepeno
Bih Jolokia (chocolate)
Carbonero White (UFO Shape)
Carbonero White 
Scotch Brains (Red) F1 Cross
Scotch Bonnet MOA
Bih Jolokia x Sugar Rush Peach
Chupetinho (white)
Coyote Zen (white)
Aji Margariteno
Island Hellfire Cayenne
Aji Jobito
Alma Paprika
Arbol (chile de arbol
Fresno
Peperoncini 
Farmers Market Jalepeno
Santa Domingo Pueblo
Pimiento Picon
Aji Cachucha (dulche)
Thai hot "Spezzano"
Khang Starr Lemon Starburst
Apocolypse Scorpion 
Peri Peri (thin)
Peri Peri (chubby)
Peruvian White Bullet Habenero 
Cedrino
Habenero Franciscon 
Hangjiao #3 Solar Flare Space Pepper
Datil
Dundicut
Jamaican Mushroom
Habenero Paper Lantern
7 Pot Primo
Carolina Reaper
Big Jim
Khang Star Peach Starkist
Khang Star White Thai
Aji Criolla Sella
Aji Crystal
Aji Amarillo
Sugar Rush Red (round)
Caramel Moruga Scorpion
Sugar Rush Cream