So, last summer was my first attempt at growing peppers. I set up a couple of raised beds, germinated indoors and then transplanted into the beds. I planted a bit too close together - about 20" apart - but didn't think it'd cause any problems beyond stunting the growth of the plants, basically. Things went reasonably well, I got good periods of growth and thought I had things relatively under control. I didn't realize, though that the reason that a bunch of the plats would suddenly drop their leaves was because of blight.When it was still hot (I live in San Jose, CA) they seemed to usually recover and new growth would pretty rapidly take over.
Roll forward to now - two months into the cooler, rainy season. A bunch of the plants have been wiped out. I'm plastic bagging these and moving them out of the garden. Like this: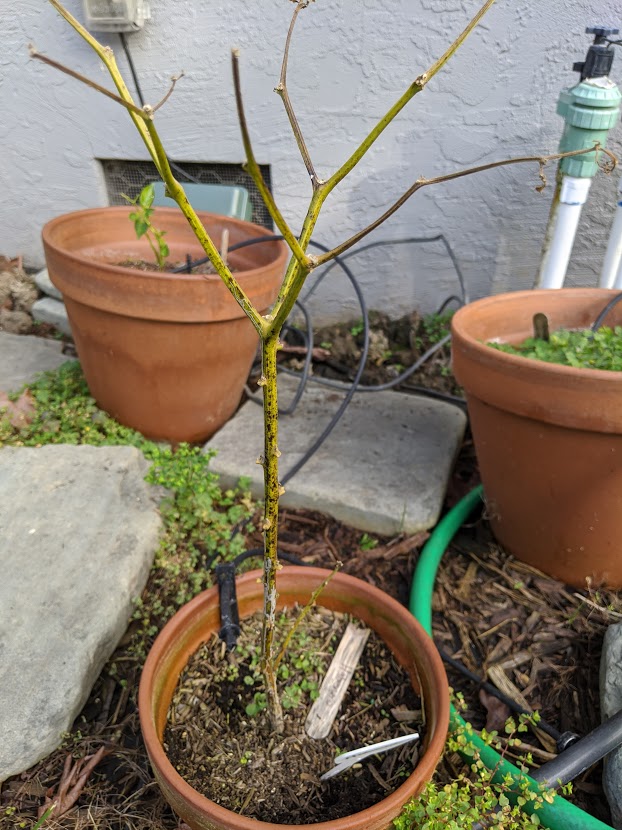 A few more are limping along - they don't have leaves anymore, but at least the stem doesn't look directly infected. I'm trying to figure out if I can save them:  
A bunch are in an unhealthy state that I have no clue whether they're already dead and don't know it or if I can save them: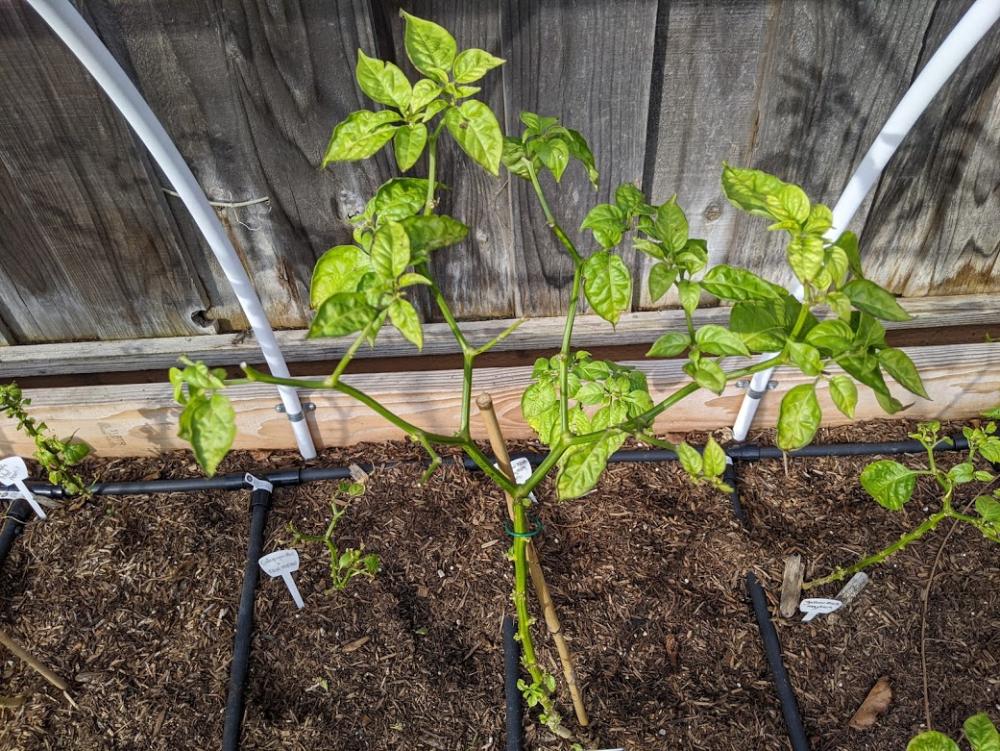 And then I have a few that are in good shape and only show a little infection on some of the leaves, but are otherwise fairly healthy looking: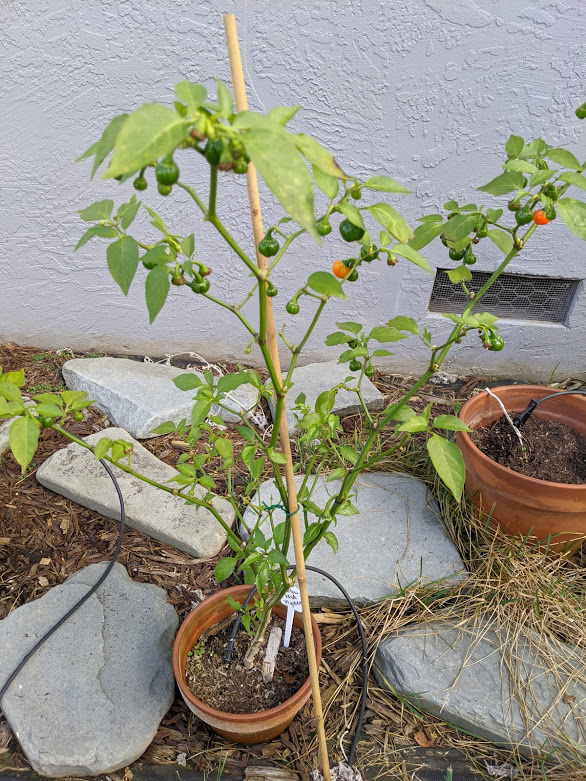 The overall view of the garden is: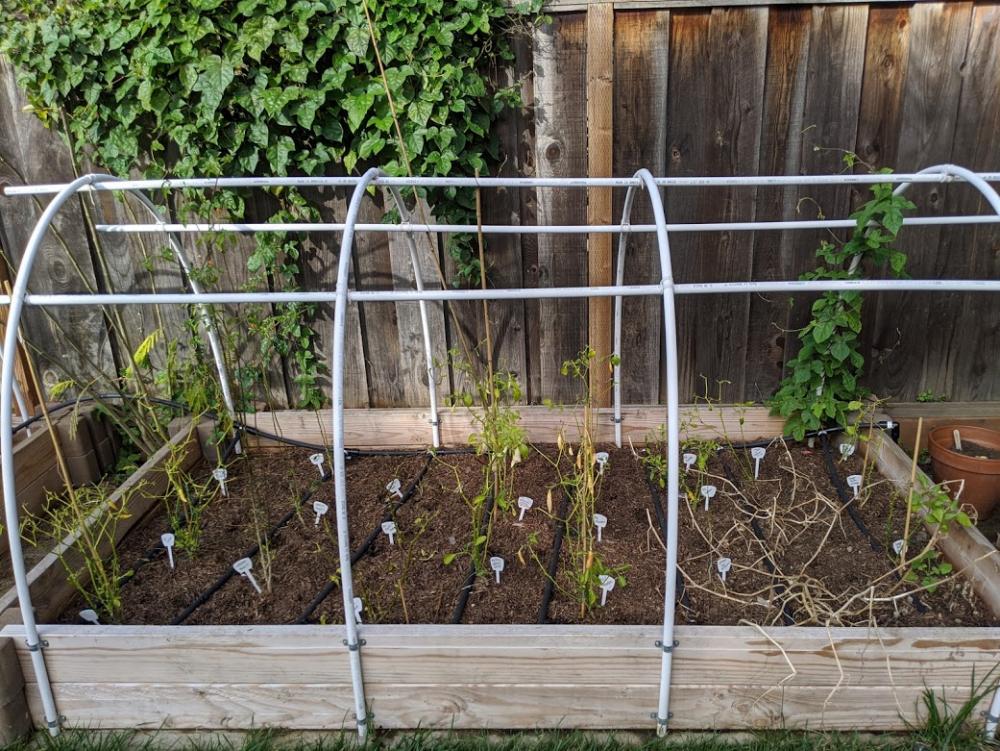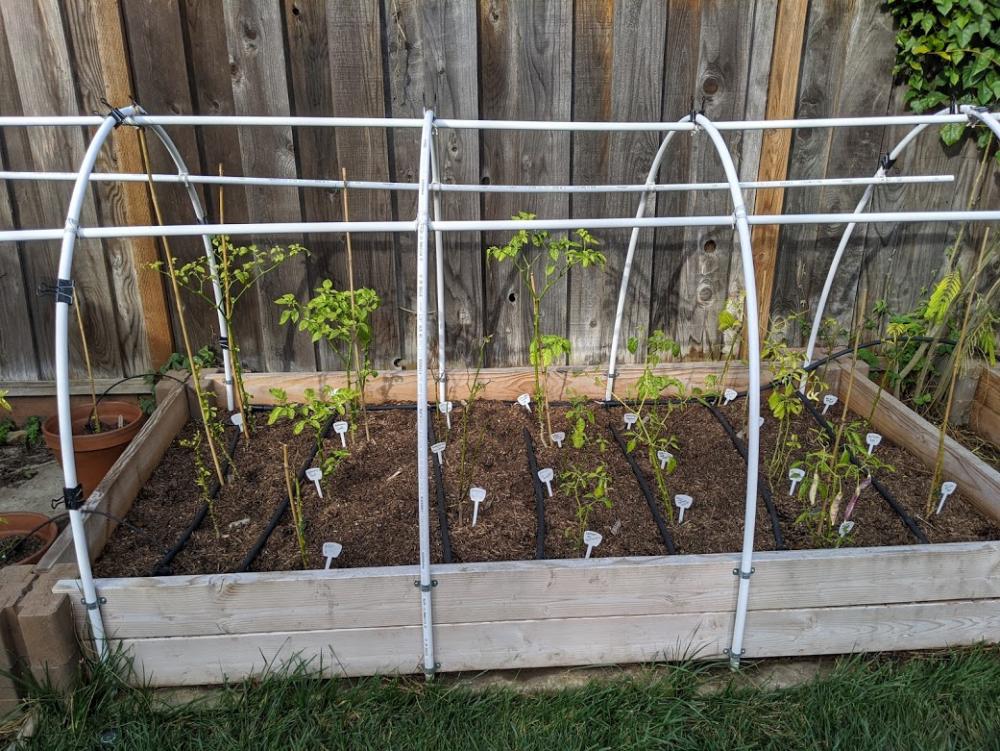 So, my question is basically - how extreme of measures should I be going to to salvage the garden? I feel like there's a continuum here from "nuke it from orbit and rebuild from the ashes" to "aggressively prune everything, treat the soil, maybe something survives" to "trim all the bad-looking leaves, give it some anti-fungal treatment and hope that the plants can pull through the rainy season"  
I've got a bunch of new plants germinating and I don't want to introduce them into a garden that is just going to kill them. Does anyone have any advice on recovering from this disaster?