Hi Guy's
Given the cooler climate the pubescens are from and can tolerate I decided to make 2023 my Scottish capsicum pubescens trial.............grown outside here in Scotland !
I've 7 contenders in my trial.............I've a winner in respect of being the first to fruit outside in a Scottish summer.
" Rocoto long " from seaspring seeds in Dorset (the Dorset Naga people)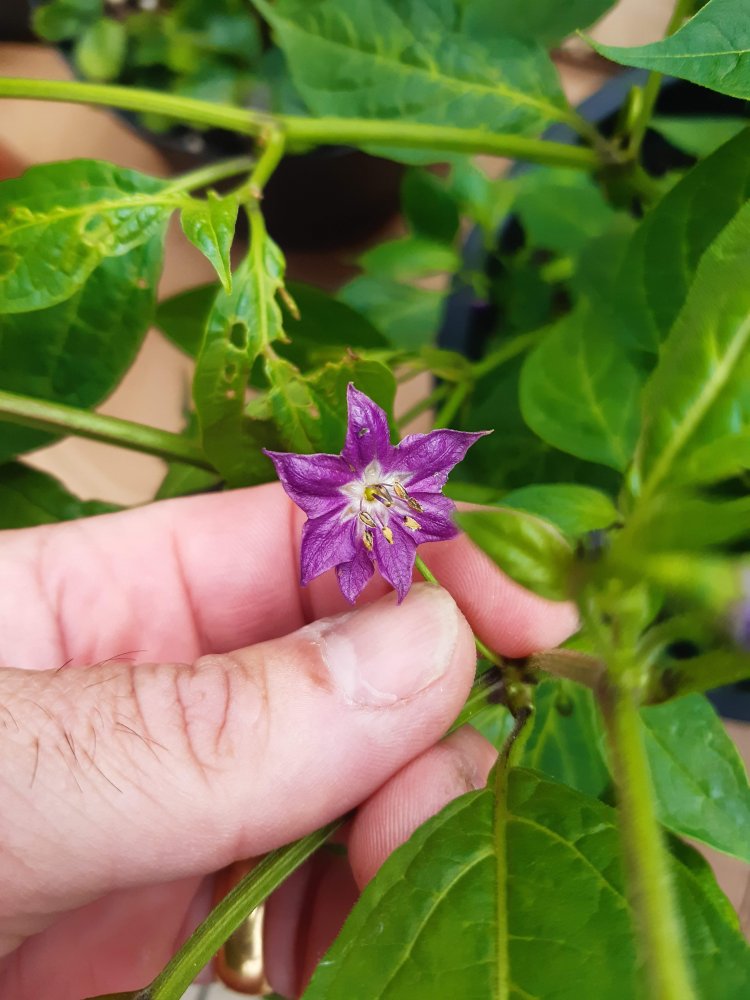 My first fruit Rocoto long..........the flowers of the pubescens are simply spectacular !
Stephen
Last edited: