Hi everyone,
I got a new led grow light this year
https://greenception.com/de/produkt/gcx-2-solo/
for the seedling phase of hot peppers.
The issue I am having is that the seedlings are not growing at all. They are not getting leggy, the growth is just not happening. After about two weeks the first true set of leaves is yet to come.They are grown in coco coir and the light is about 10-15 cms above them for about 14 to 16 hours.
Could it be due to the light (too much / too less lux /DLI or missing nutrients in the coco coir or temperature too cold?
I repotted two of them in seedling starter soil and the rest in mini hydroponic systems aka cans

Really curious what the reason could be for the stunned growth.
Many thanks
Thomas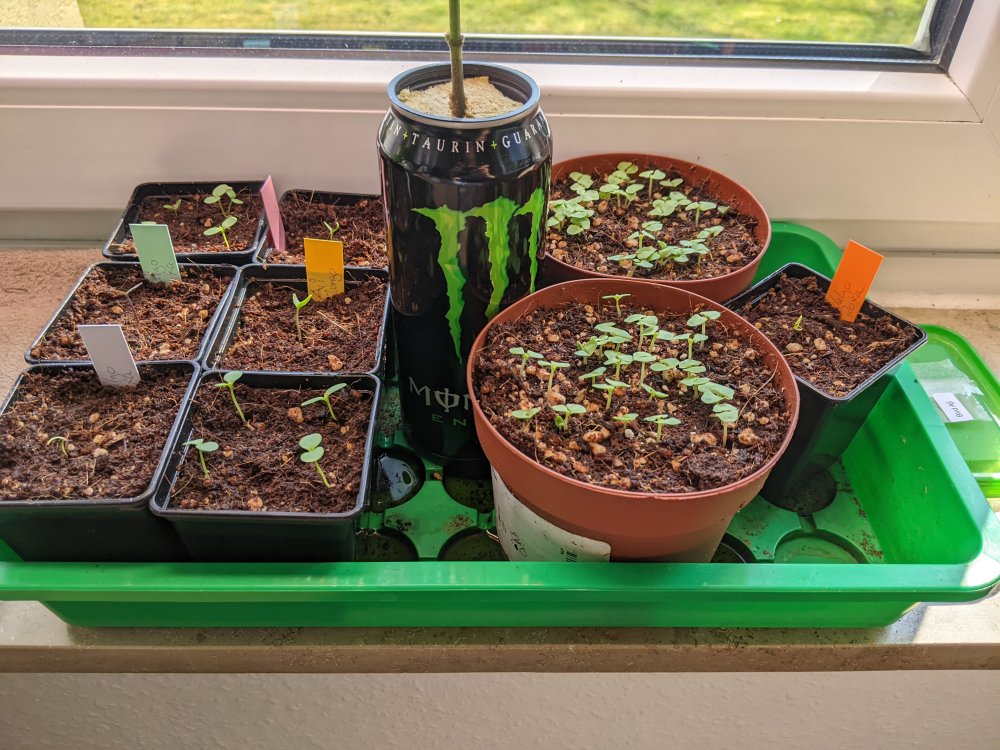 Last edited: