Been day dreaming about big beefy Taquitos covered in guacamole salsa and queso Cotija, just like I used to get back in 
SoCal.
Down here in the Southeast damned few restaurants make them fresh and satisfactory, and frozen are a joke.
If you want them done right, ya gotta do them yourself.  
I bought two 3lb chuck roasts, salted them well with Kosher salt and seared them on the grill.  
Then each chuck into separate prewarmed crockpot with a can each of Rotel (10oz)and Herdez salsa casera (7oz) over the top, a heaping tablespoon of Mexican oregano, a tablespoon of cumin and a healthy sprinkle of whichever ground chile I grab (Ancho this time).
Cook on High for 2 hours and the on Low till it's ready to shred easily.  
Remove and let cool. before shredding.
Save the crockpot juices, cool in fridge and then defat, save to use in the rice or beans.  
Steam your corn tortillas.
You can use flour, but then you'd have Flautas, not Taquitos.
Lay down a finger worth of beef on the tortilla (note, I've fat fingers).
And roll it up, secure it with half a toothpick.
Deep fry (350°) until just golden, salt well as they come out of the oil.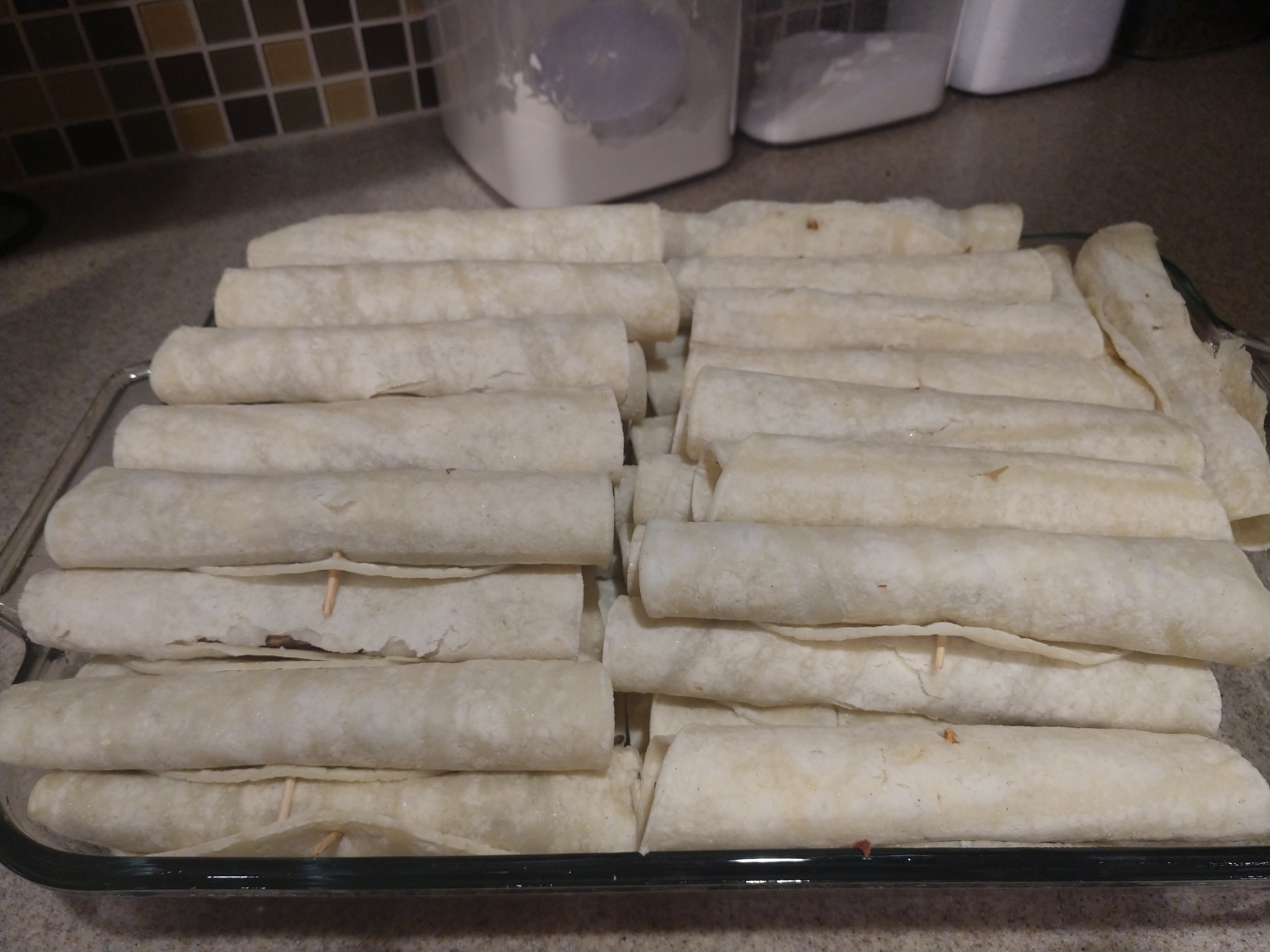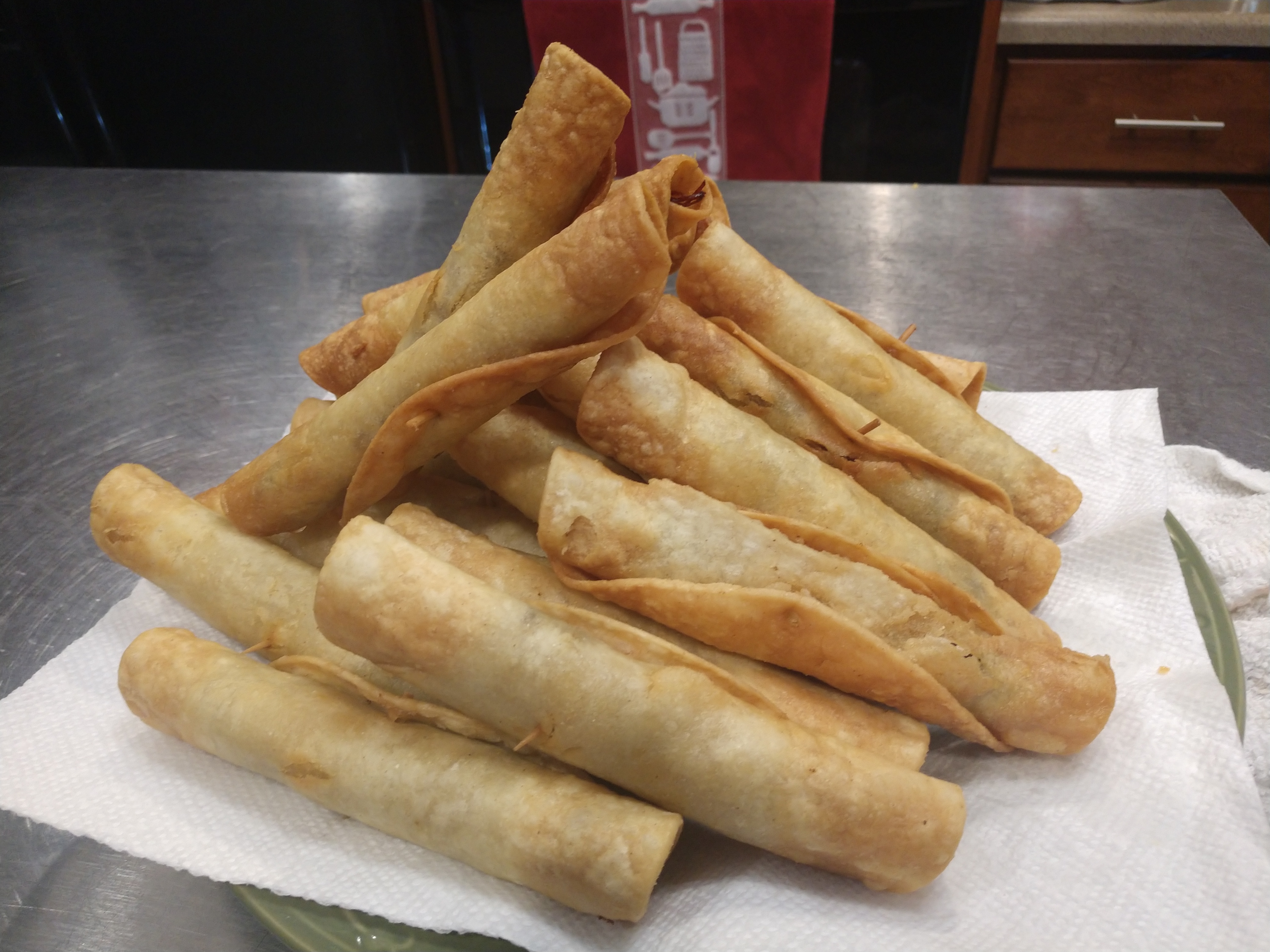 Served with Mexican Rice, Frijoles and Guacamole Salsa.