Would you believe it if I'd say the roaming tome journeys in Mexico?
Yeah, I was quite surprised as well when it arrived at my doorstep

The book certainly made a great first impression: nice book finish, attention to details. I had a lot of work when the book arrived, so I had to postpone the reading a bit. Once work was finished, we went on a day-trip to de-stress
. The kids wanted to play in the water and I took something to read with me.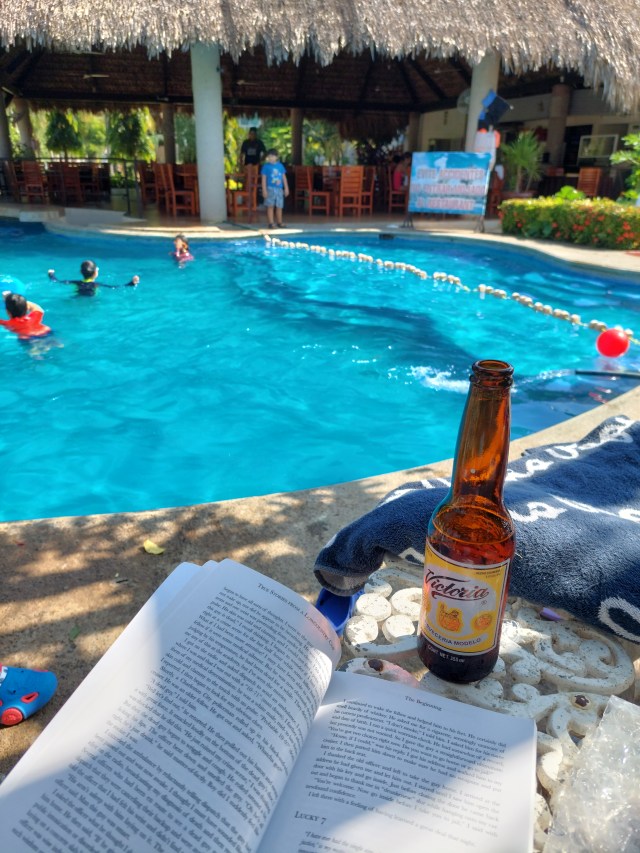 I had to laugh... often... Other guests were watching me, not knowing what to think of me
Victoria is not my favourite Mexican beer, but it is the best *cold beer* they had available.
One of my favourites is Mort Subite ("Sudden Death"), a sour cherry beer with just enough sweet.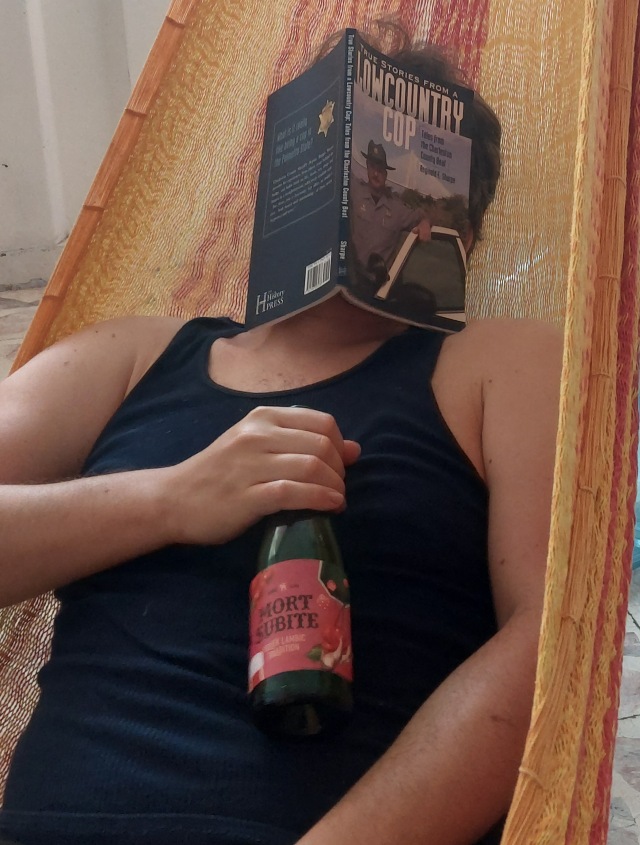 Yes, the hammock is a great invention for tropical climates. But the swaying of the hammock can knock you out quickly, especially in combination with alcohol
.
Reggie, it was an honour to receive the roaming tome in my tropical shack. And, also, it was a great pleasure reading it! Some parts were funny, others had a philosophical twist. It certainly was a captivating book - from front to back cover - and I'll certainly read it several times more in the future. For some reason, the story of the diabetic left the deepest impact.
As with last time, the first recipient will be outside the United States.
The roaming tome is on its way to the next recipient.
Last edited: