Hi Guy's
2023 here in my wee Scottish greenhouse has turned into a superhot and scotch bonnet trial......
So far I'm most impressed by White hot peppers chocolate scotch bonnet it looks like being the most productive........at present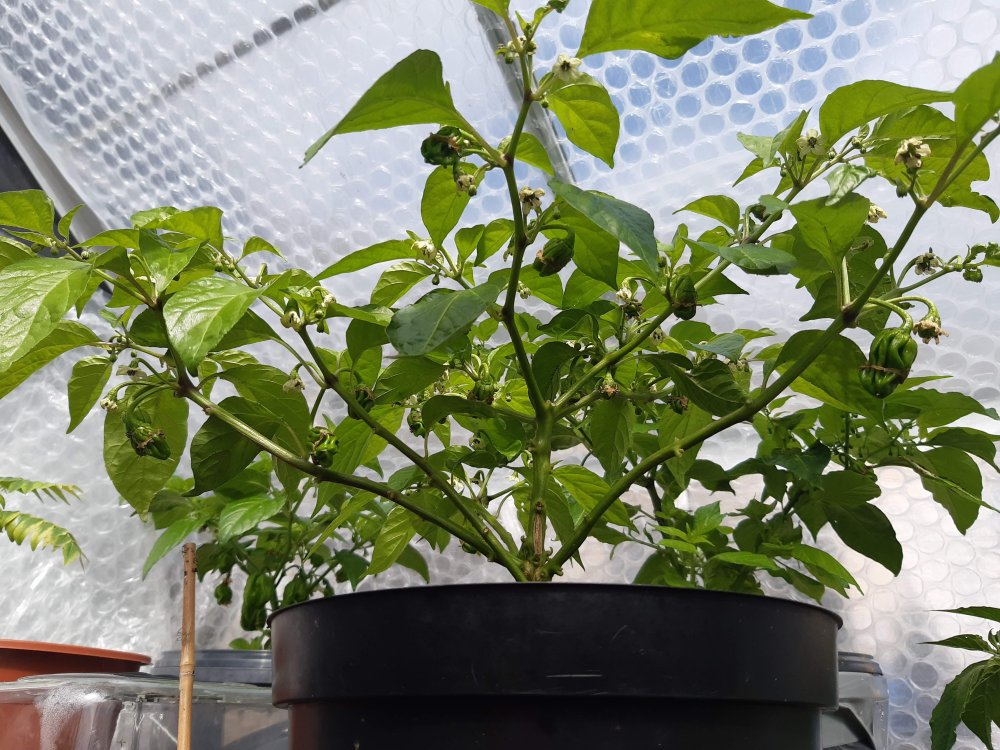 My little chocolate scotch bonnet from Justin at white hot peppers in its trial 5 litre pot absolutely smothered in flower's and plenty of fruit growing
Other contenders are Yellow Beth boyd scotch bonnet which although later sown is catching up fast ! Papa joe's scotch bonnet is doing nicely as is my Halal shop red scotch bonnet but it's older.
Not sure it's strictly a bonnet but my Bahamian goat is impressive too
Anyone else growing Justin's Chocolate scotch bonnet ? Imagine guys in hotter climate's are further head then me but pretty impressive so far