Hi Guy's
2023 has turned into my search for early producing chinense varieties in my little Scottish greenhouse micro climate and short season...............
My original plan was to start all my chinense at the same time as to properly evaluate which will do best in my scenario and give me the heat and flavour ii require. However.........
we all know how it works you pick your varieties order your seeds, sow germinate.........then you read about or see a YouTube video of another "must have" variety that you've MUST have .......
plus the failure of my chocolate Habanero seed and seedlings lead to multiple sowing.
Now I have to evaluate the earliest from these multiple sowing but I have notes in my chillie notes.
First sowing late 2022
7 pot jonah
7 pot douglah
Chocolate scotch bonnet whp
Dorset naga
Bengle naga
Papa joe's scotch bonnet
Orange habanero
Yellow fatali
Fatalii gourmet jigsaw
Hot paper lantern habanero
Chocolate Habanero
Of this first sowing the orange habanero was the first to flower last Tuesday followed by the hot paper lantern Thursday although the lantern already has more flowers open now.
Everything else is covered in buds except for the Fatalii Gourmet jigsaw, Dorset Naga and Bengle Naga, Chocolate Habanero..........
Winner is ............Orange habanero is the first to flower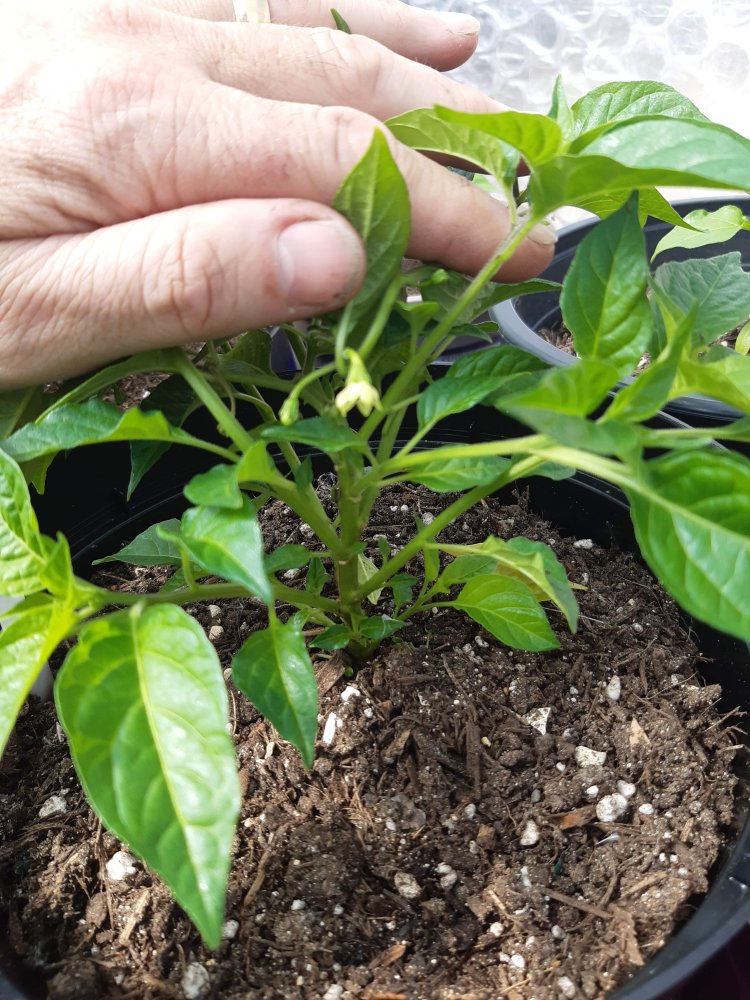 Followed by the Hot paper lantern habanero all my 2023 chinense are in 5 litre pot's only for two reasons firstly fit more in secondly hopefully make them fruit quicker/ earlier. Idea being to grow the best in 10 litre pot's next year.
Then you have my later sowing
Bahamian goat
Jamaican hot chocolate habanero
Beth boyd scotch bonnet
Black king naga
Burmese naga
Nai miris
Scotch brains Yellow whp
Scotch brains chocolate whp
Many caught up in size to the first sowing but no buds yet but any day !
Then you have my experimental Halal shop red scotch bonnet/possibly habanero which is truly a month earlier than anything absolutely covered in buds about to burst forth
I know earliest doesn't necessarily mean best but for us short season Guy's it's good to know, last season my Dorset Naga took its time to get going but you've never seen as many flower's !
What's been your earliest chinense of 2023 ?
Stephen ps been talking to a friend down in Wales he's noticed the same as me this year everything chillies and other plant's are later than 2022
Last edited: