I threw this in the Hot Sauce Making thread as well, so if you already saw it there no need to read it again
Yesterday I whipped up a couple trial sauces before I made some for bottling in the next week or two.  Both of them turned out great, but I would definitely tweak the Mango Scotch Bonnet sauce.  It made about 18 ounces, so I would at least double it.  But it only called for 1/3 cup of vinegar, and I had to keep adding water to keep everything from scorching to the sauce pan.  I would double the recipe and use two cups of vinegar instead, and might use apple cider vinegar instead of plain white.
The sriracha was incredible.  Very mild but the best tasting sriracha I have tried to date.  I bought them from the farmer's market in Minneapolis here, and the vendor said they were Cherry Bomb peppers.  The heat level seemed about right, but they were much bigger than I thought Cherry Bombs typically were.  I will try and snap a picture of the remaining peppers later.
This is the Mango Scotch Bonnet sauce, and I would puree it a lot more if I were to bottle it.  The flavor was very good.  I ended up eating a ton of Ikea oatmeal cookie crisps with some of the hot sauce slathered on the top.  Unfortunately my phone was not available to snap a picture in the pot.
The Sriracha cooking outside on the camp stove.  This one was mild enough I could have gotten away with cooking it inside.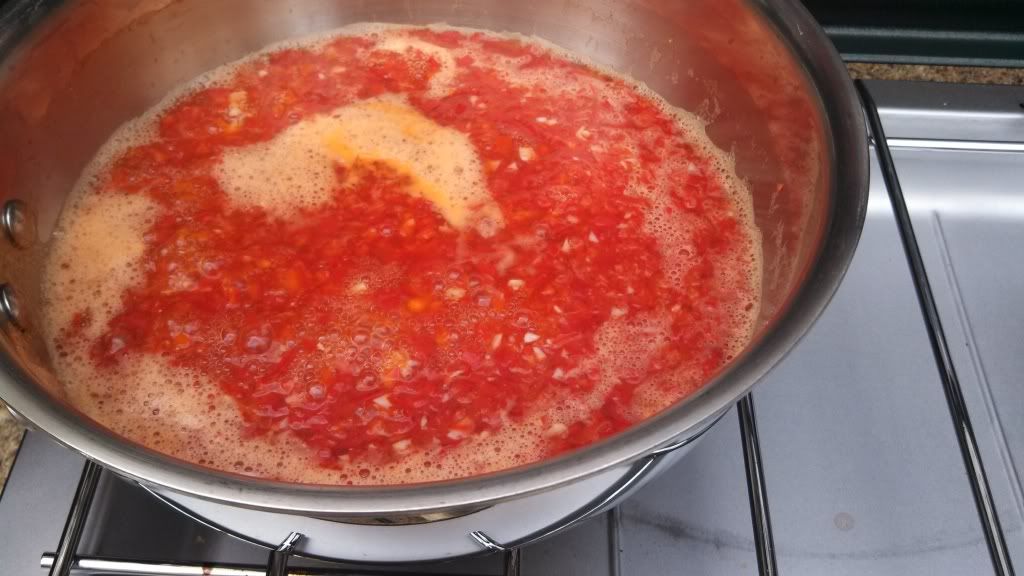 The finished product.
All together now.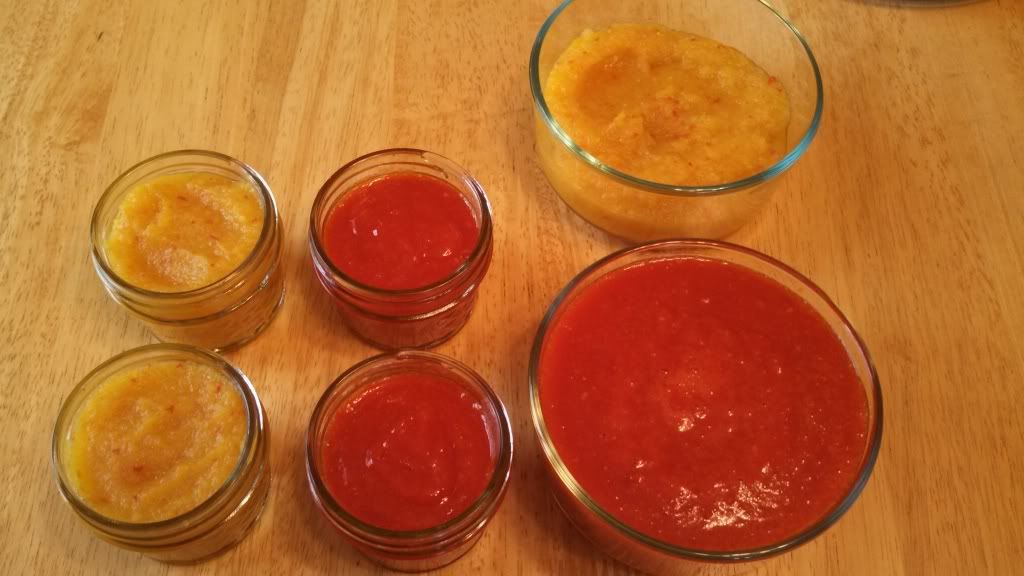 And for supper we had Nueske's smoked brats slathered in Sriracha.  It was fantastic.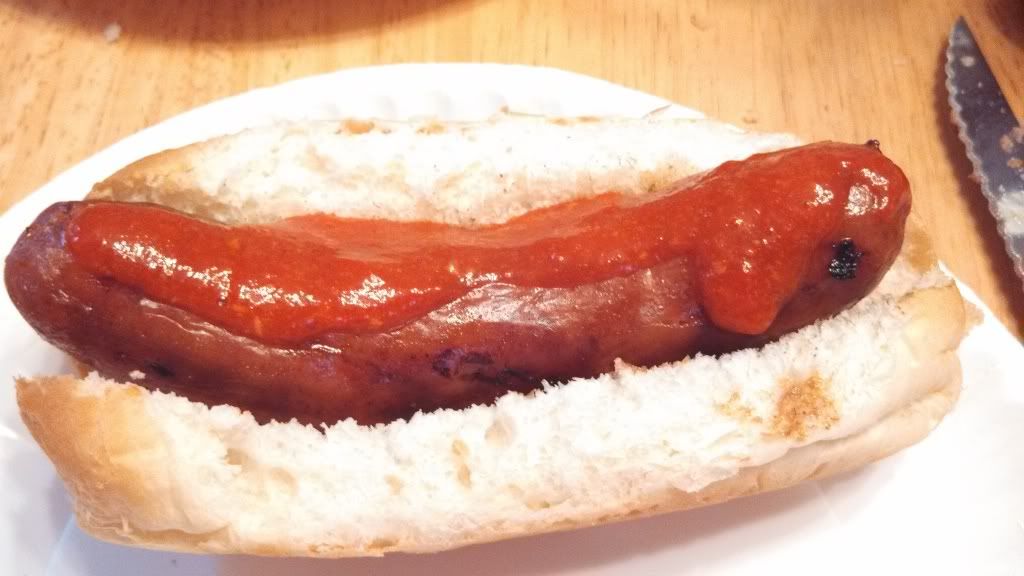 Editing to add the Mango Scotch Bonnet sauce was adapted from Shandley's recipe and were just put in jars to go in the fridge, they were not safely processed/canned.
Edited by poypoyking, 02 September 2013 - 03:58 PM.