This is a small pod growing on what was meant to be a Peach Bhut.. Its not looking like any peach bhut I have ever seen lol, its on a plant with some mutant pods though so let me know what you think..
Stems are all green, foliage is chinense in looks just like the other proper bhuts.... The pods are forming in nodes  of 3-6
Heres a Mutant one for comparison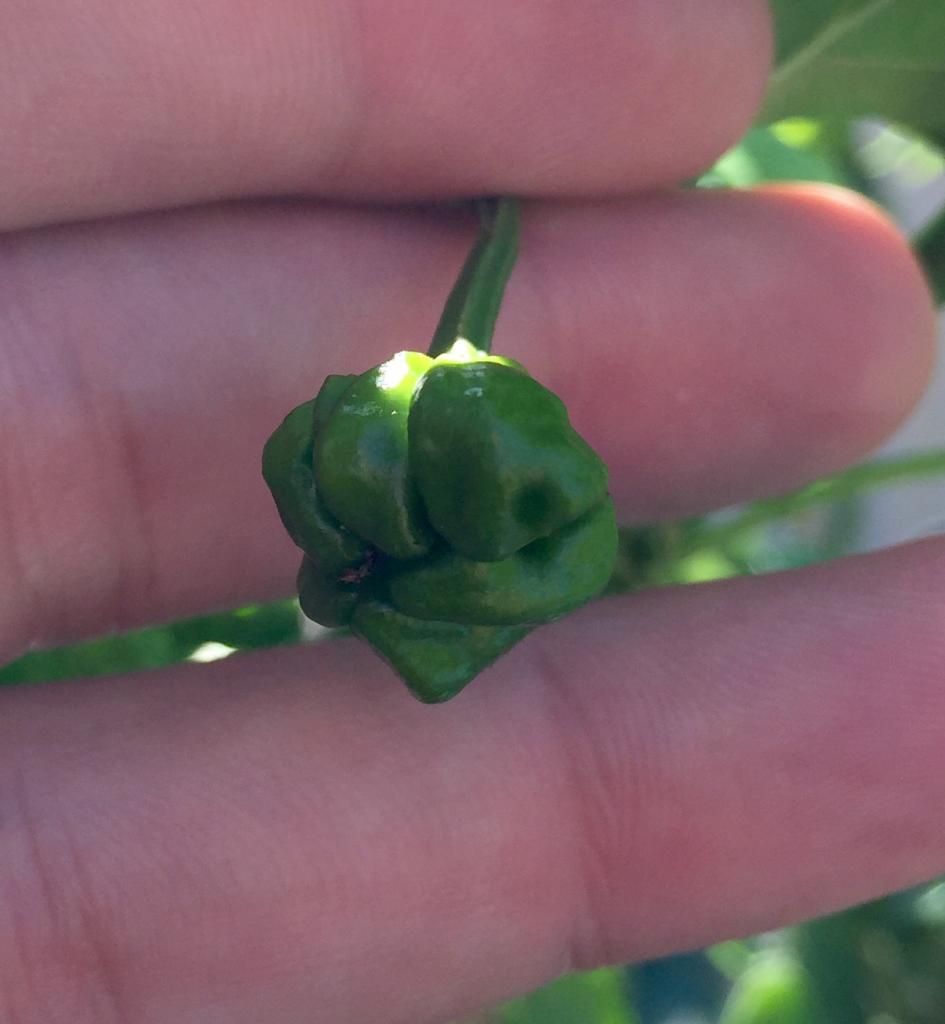 Please share your thoughts.