Trick Or Treat?!
'Sinescing' Carolina Reaper pods.  The Purplish colored one on the left comes from my own saved seeds of an already "off pheno" Reaper line.  However, this purple tinge reminds me of the 7 pot Bubblegum x Pink Tiger I had growing in the garden last year... I wonder if they could have cross pollinated.  It could be sunburn or the effects of cold weather too... but I think its pretty.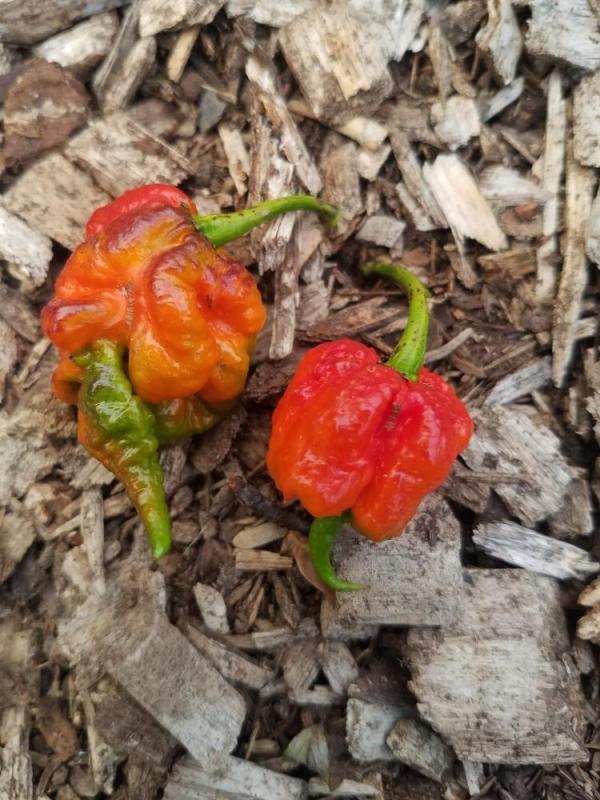 Here is my own F2 generation of the BG7 x Pink Tiger (pink tiger pheno).  You can see that same purplish tinge for comparison.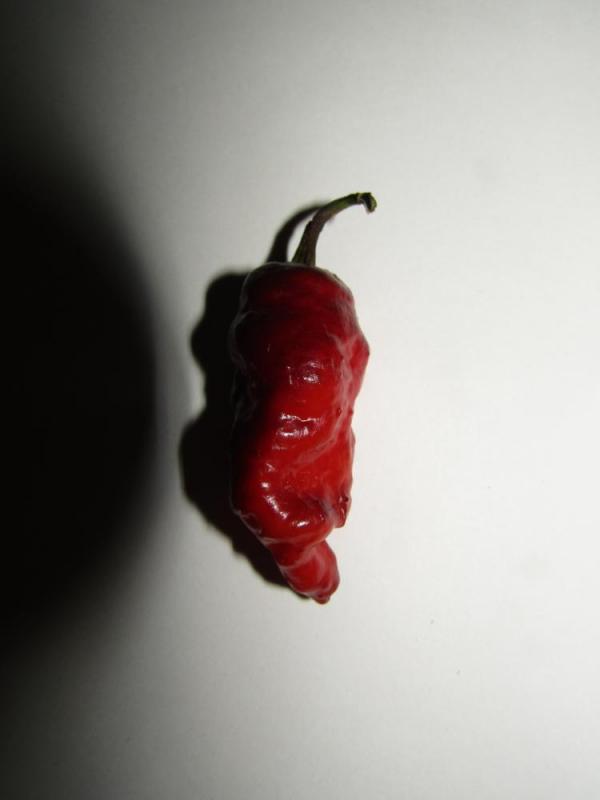 Gator Jigsaw (96Strat)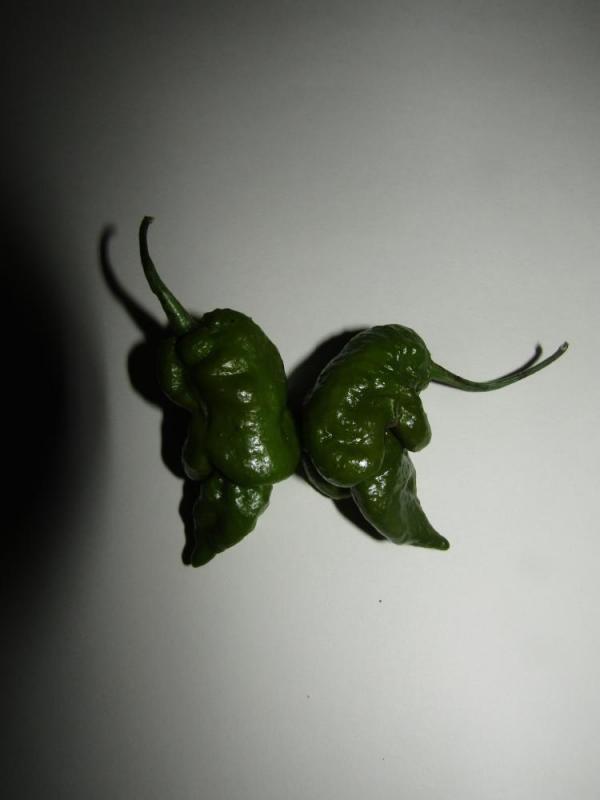 (Not) Chocolate Lava Scorpion (RefiningFireChiles)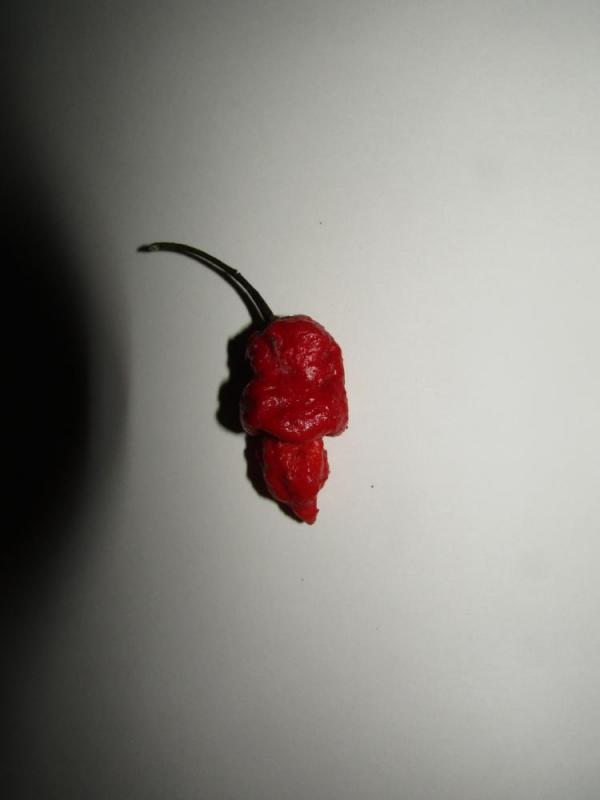 Jay's Peach Ghost Scorpion x 7 pot Primo (WhiteHotPeppers)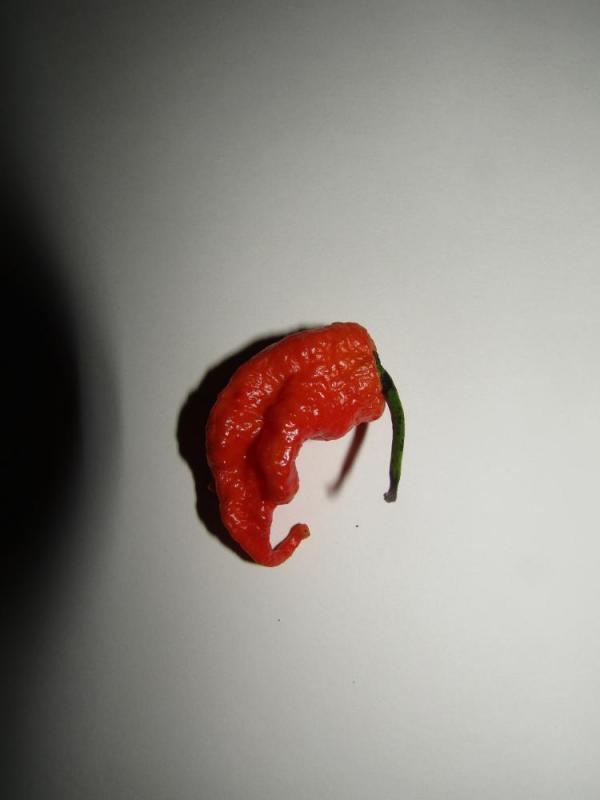 BBM x Reaper (96Strat)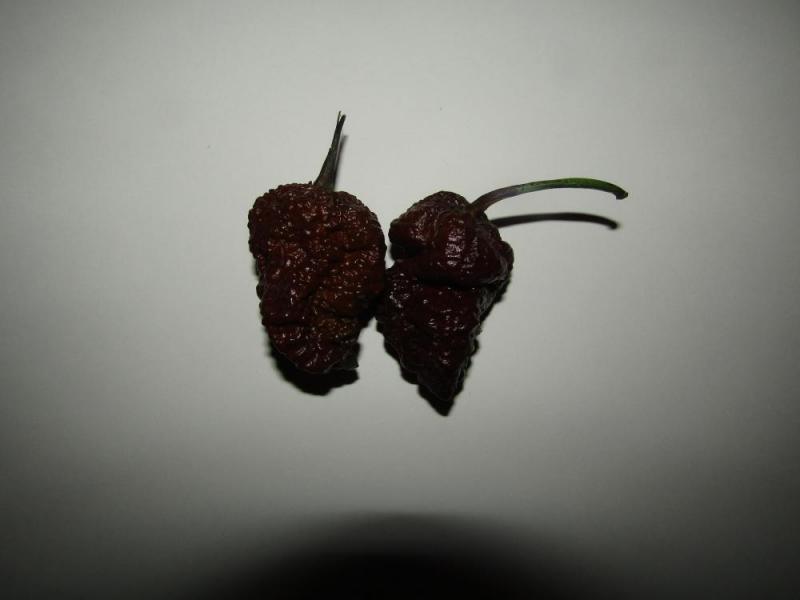 Mixed Carolina Reapers              Have a frightful All Hallow's Eve!!! MuahaHahaHaha!!!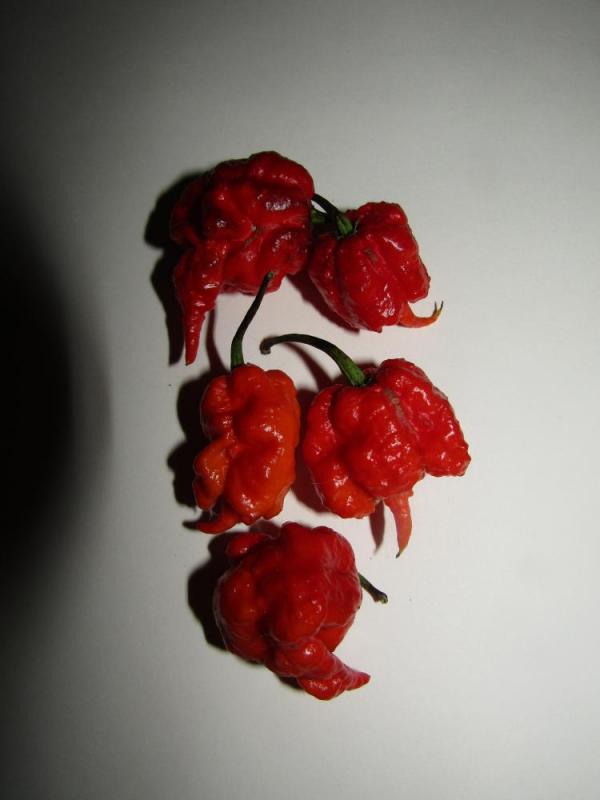 Edited by Noah Yates, 31 October 2017 - 11:01 AM.