Time for an update on the indoor(basement) veggie grow. The 4 gal container of coir with Daikon Radishes in it is starting to get bushy.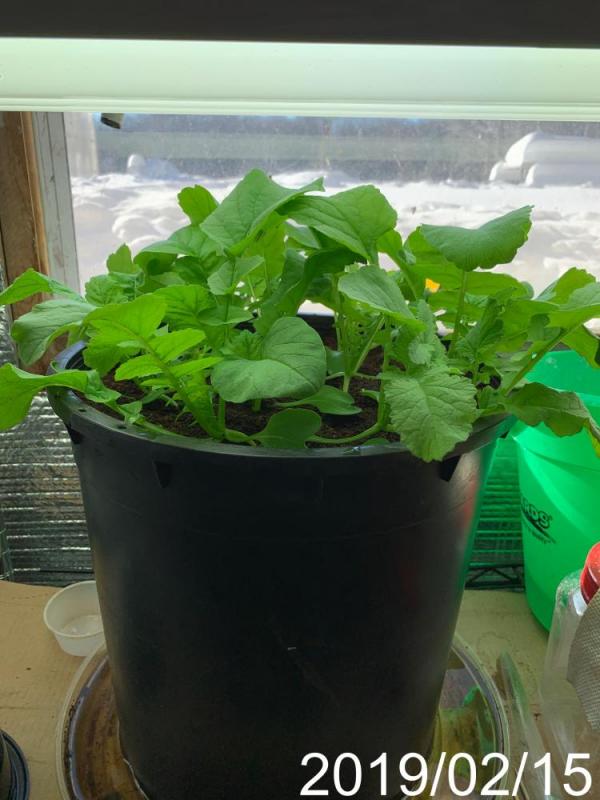 The Conan Kohlrabi are continuing to grow bigger, as noted by the soda can.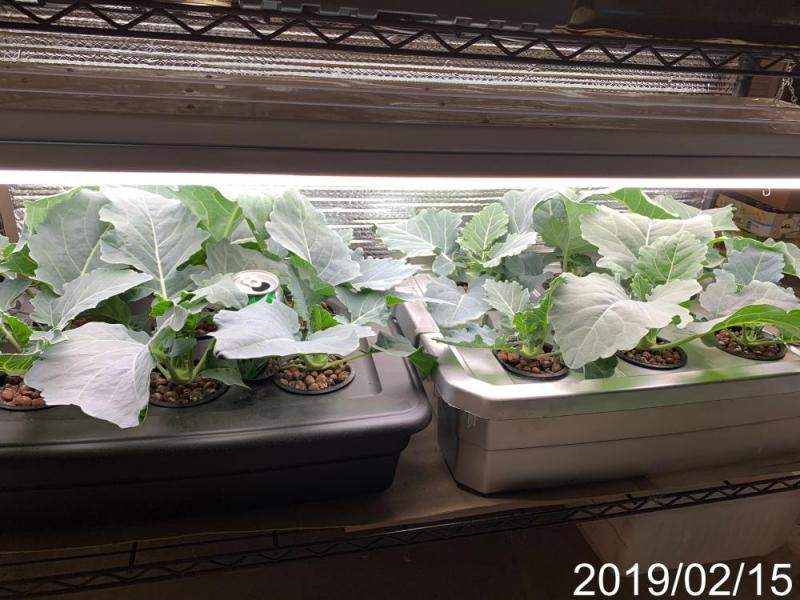 The Bibb Lettuce is taking off.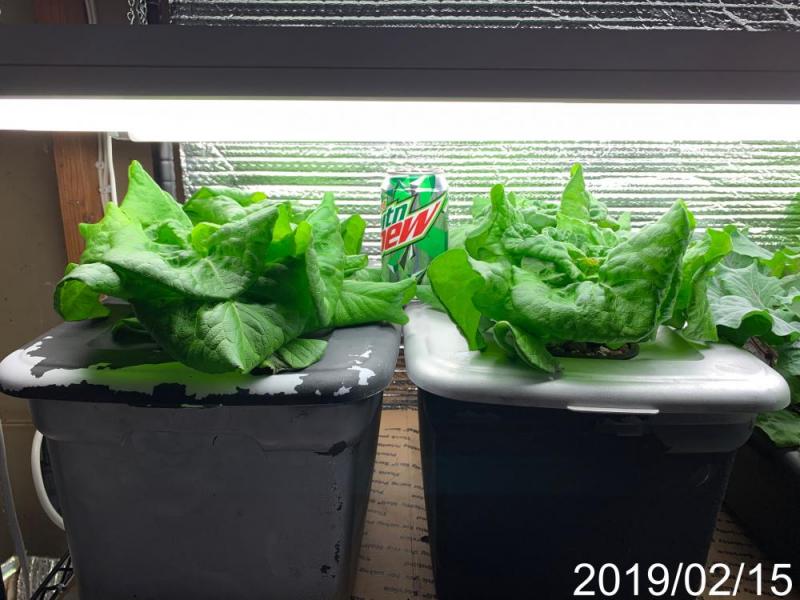 The Gourmet Kohlrabi and Sweet Baby Romaine coming right along. Getting a fairly large salad every other day from the Romaine. I will start pulling leaves on the Bibb this next week.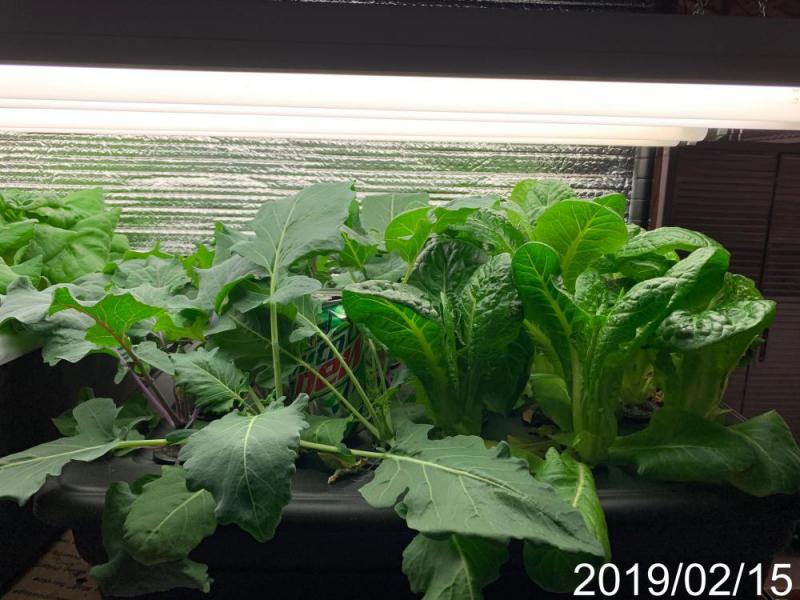 The newest planting, Radiccio on the left, Michihili Cabbage on the right.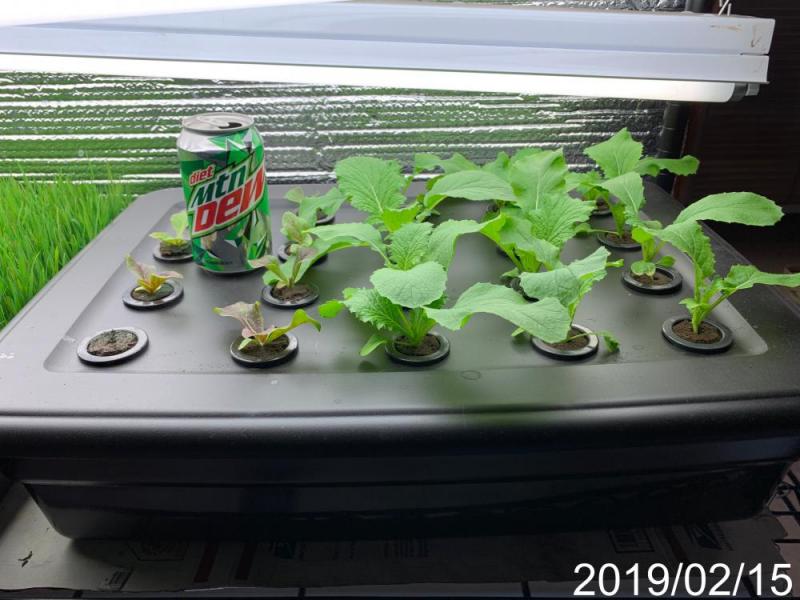 Here is some Bibb lettuce planted the same time as the other with no extra lighting, only natural light in a south window.