Hello all,
In anticipation of the new season I thought I'd start my glog. Plan is tot sow in february maybe using some T8's or like last year just on the window sill. Mid may everything goes in my 2 greenhouses.
I have 3 Reapers, 2 Habanero Mustards, 1 Mme. Jeanette and 3 7pod Caramels(1red pheno, 2 caramel) overwintering. All sown feb 2018 except the Mme.Jeanette in feb 2017.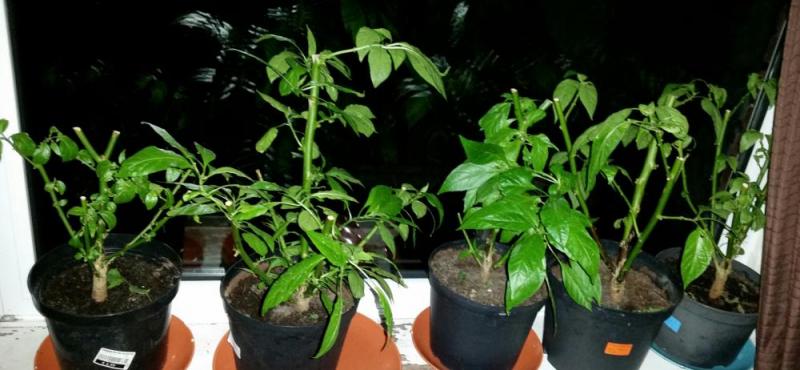 New seeds for this season are:
Anaheim
Hungarian Hot Wax
Naga Morich
Pimientos de Padrón
Rocoto Yellow
7 Pod Brain Strain Red
7 Pod Bubblegum
7 Pot Congo SR Gigantic Red
Tabasco
Trinidad Moruga Scorpion Red
And Serrano & Jalapeno which I also grew last season.
Can't wait to get started!