At my request, my wife made a meat-lovers pan pizza with kick. She made it inside our 15" Lodge cast-iron skillet.
For the crust, Divella Farina Tipo "00" flour - this is a seriously good flour for making pizza as well as pasta.
On top of the crust, my wife's homemade marinara sauce.
For the meat, first 500g (a bit more than a pound) of fried ground beef, then a couple of our own homemade maple-sage breakfast sausages chopped up, and finally a thick layer of pepperoni salami slices.
So then she starts laying down the heat and I was not supervising at this point so I got a surprise when I started eating. One carolina reaper and one chocolate scotch bonnet from our stash in the freezer (our last summer's crop), and then a healthy slathering of pureed jalapeno that we had leftover from sausage making. According to her, she cut the reaper and bonnet into microslivers and evenly distributed them. - Most of the pizza was "hot", and I have a high tolerance to heat, but one of the bites I took caused me to momentarily begin practicing religion and calling dieties and their sons out by name.
Finally, a nice layer of grated mozzarella and parmesan.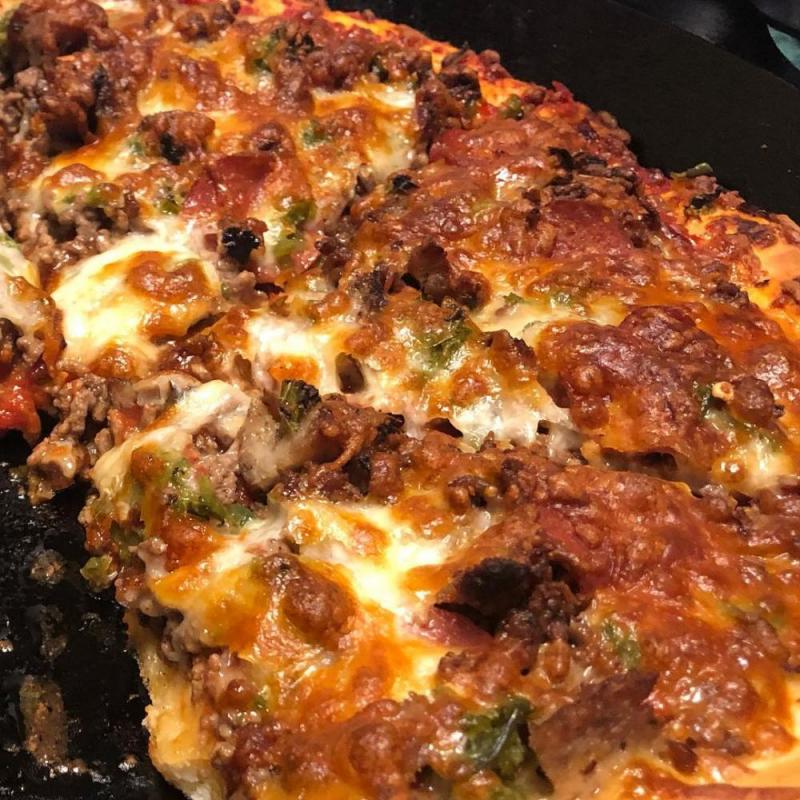 Edited by podz, 20 April 2019 - 12:48 AM.