Not that I recommend it for you, but here is what I ultimately do with most of my overwinters: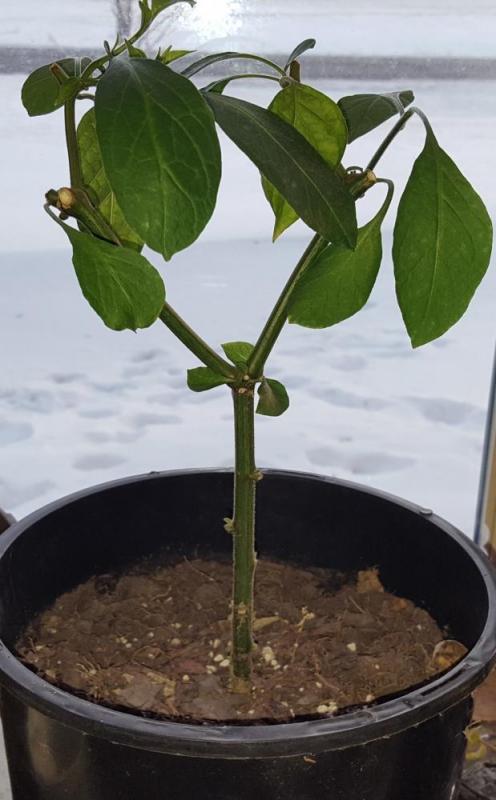 This is a Rocoto tha had grown long in the legs last season and lost the leaves on the main stem. After the last pod was harvested I trimmed back to the first branching nodes beyond the original first fork in hopes to promote development of those nodes down the stem.
If you look closely, it is working. I did this last winter as well on a couple of overwintered Bacaatums, but I unfortunately waited till mid-Spring to trim and the plants took an unexpectedly long time to come out of shock and produce.
CaneDog gives good advice.