My go to pickling pepper brine. Makes 2 pints
1.75 cups apple cider vin
2.25 filtered water
2 Tbls pickling salt.
Heat to low boil. Fill pepper filled jars to rim. Keep pressing down and add a few more peppers keeping everything under brine.
Cap and shake tilt roll to get air out of peppers. Remove cap and add more peppers and brine to rim. Repeat until jar is maxed out with brine and peppers.
Multiple above ingredients for larger batches.
Wash peppers trim stem.
Make slit in top and bottom of pepper to let in brine.
Fill clean jars. Add garlic cloves to your liking.
I use pickle crisp product when pickling. Directions on label.
Heres two half gallons I just did minutes ago.
Peppers will cook in brine and change color as it cools.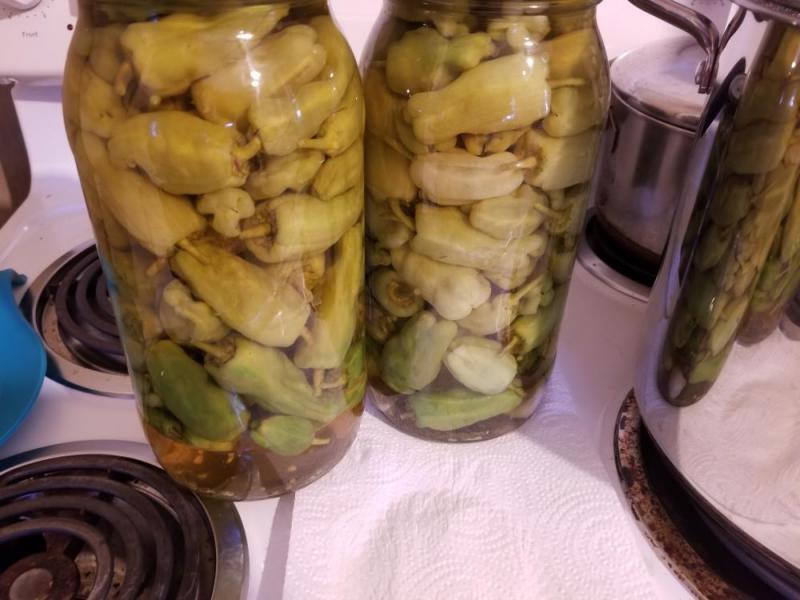 You can water bath process 10mins if desired.
I do not process..the hot liquid once cooled creates a vacuum. Salt and vin content make is shell safe. I refrigerate after opening.
My current jar I'm eating is 3 yrs old.