Everyone seems to have wonderful little seedlings sprouting, and I'm still messing around with the 2021. I figure if I start a new gLog, it'll force me to start some seeds. Turns out that it isn't that hard to reset an aphid invasion, so I kind of shot myself in the foot with that idea. At least the predators have plenty to eat.
Coral Volante / Peach Volante X- Kinda over them. I've still got a few that are going, but they didn't fare very well indoors. I probably could have pampered them more, but why?
Little Red Hottie is still here, putting on the pods again like it isn't confined to a solo.. So there are exceptions. And I keep trying other small containers, but the solo cups really do seem to be the easiest to maintain.. I just need to set up a source for getting them secondhand.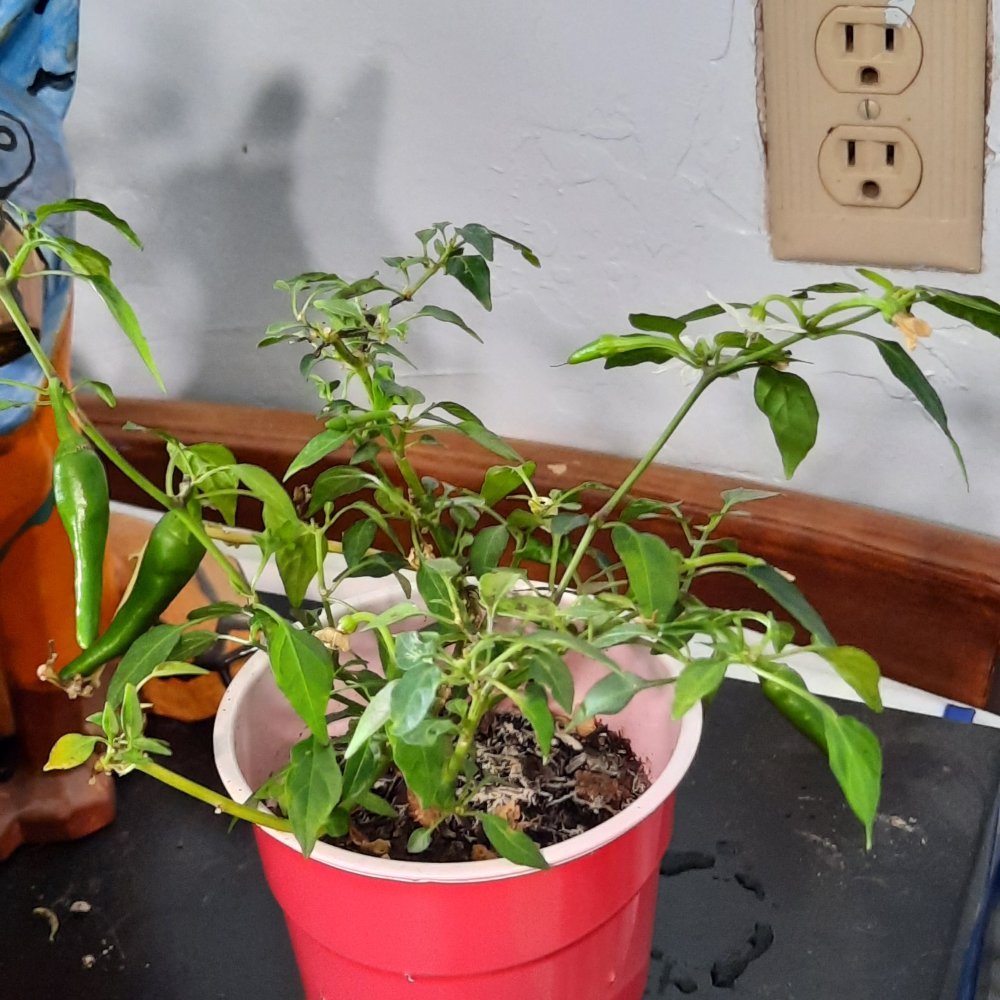 Really struggling to keep the humidity up now in the greenroom and find it dipping below 40% now.. So I'm working that out today, I hope. Since keeping the peppers moist tends to kill them in here, I'm going to be working some other plants into the mix that tolerate the damp better, along with some other moisture sinks. The Orius are still a presence, as are the Aphidius, but the numbers are definitely on the decline suddenly and I can only attribute it to the reduced humidity.
Also down to just a few predatory flies now, but I think I've taken care of the problem with that..
Audax males camping the window, too good to eat the gnats. I tried moving them into different areas, but they just return to the window and started hiding when I'd come in the room. Not sure what I'm going to do with them now, and sure hope the orange-spotted female is still around. They don't seem to mind the containers much, but I can't see keeping them like this long.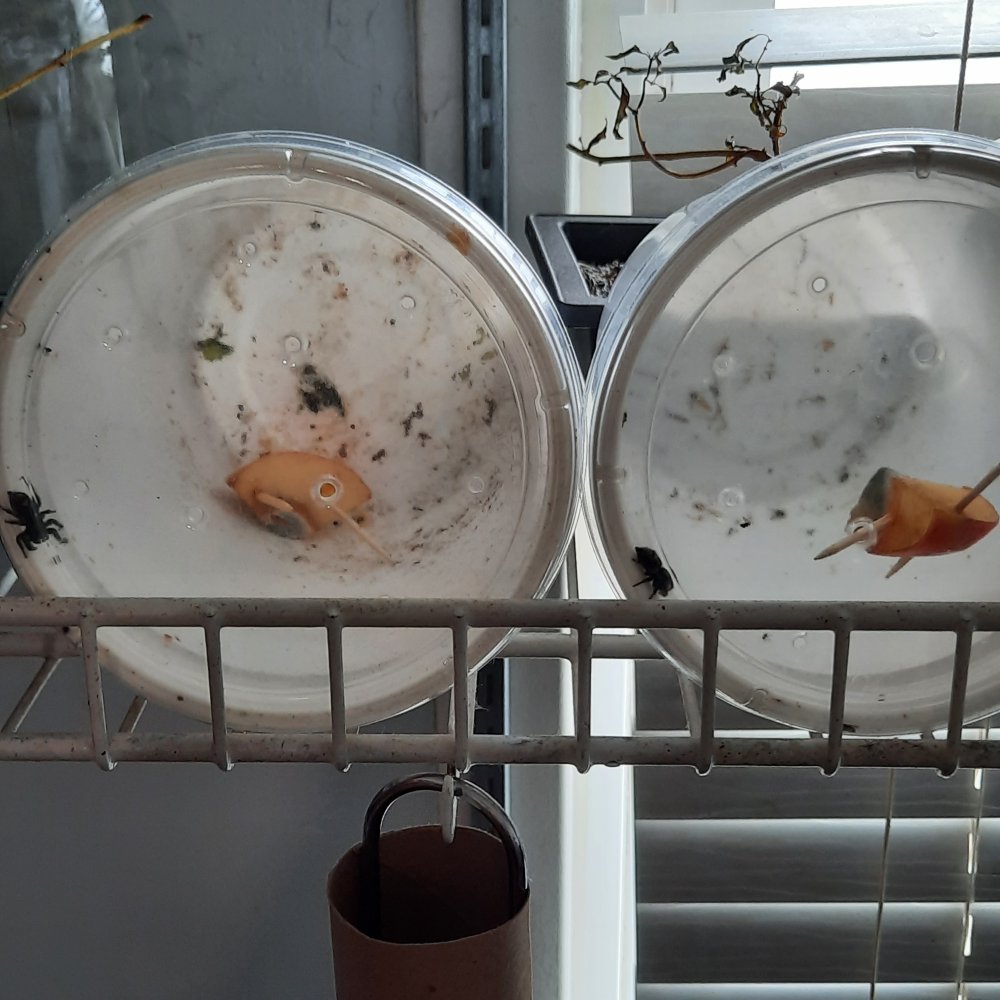 I've almost got the greenroom ready for the next step though, just wrapping up the issues, like these. I thought I was going to fit everything into the room, but I think I'm going to keep the Overwinter-go-Round for now, as it seems to be working well. And I've just got too many for one room!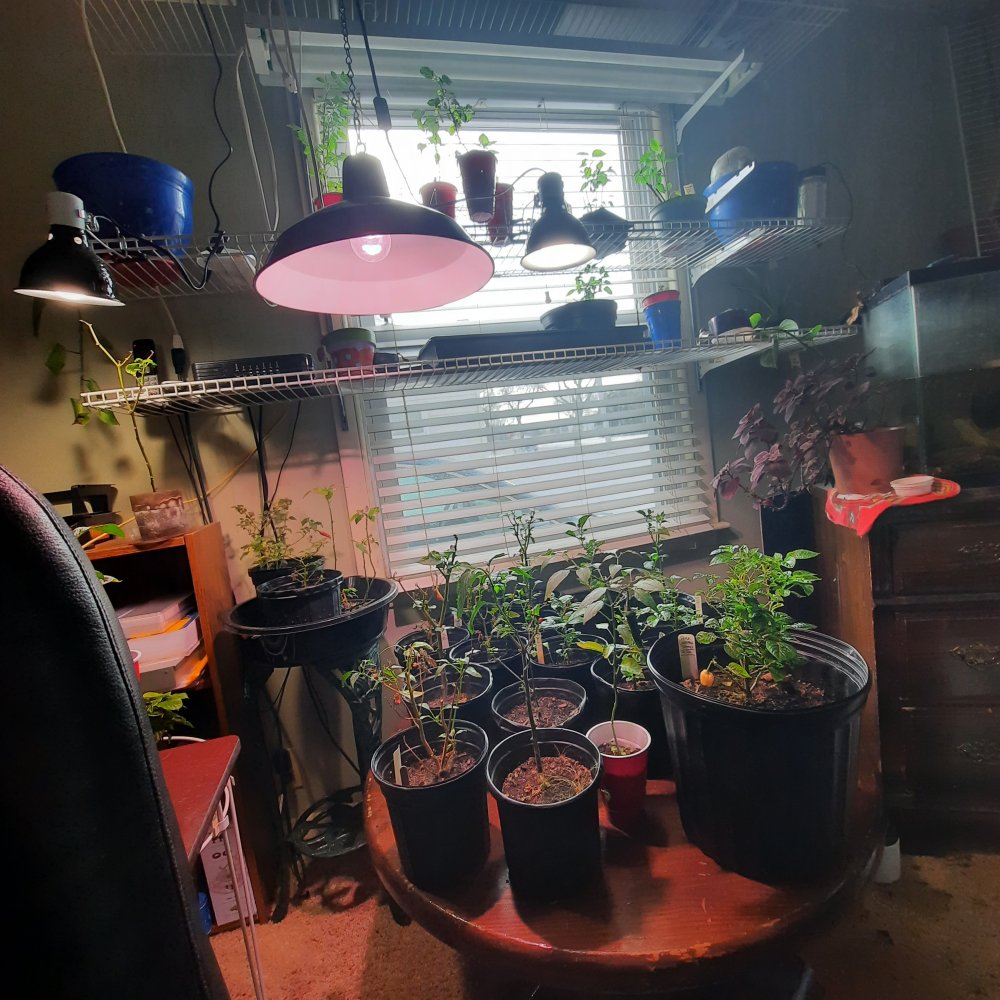 Yep, not a Paper Lantern.. But I'm not sure yet if it's a hybrid or maybe a mislabeled PeppaPeach.. Sure looks like one. One of the many label-gone-missing plants from last year. Couple of the remaining Volante X on the green stand there, with a couple GoatsWeed X that aren't very happy with me. They are pretty hard to kill.
Only 3 of the Bonchi have made it this far.
Peruvian Sweet Red Aji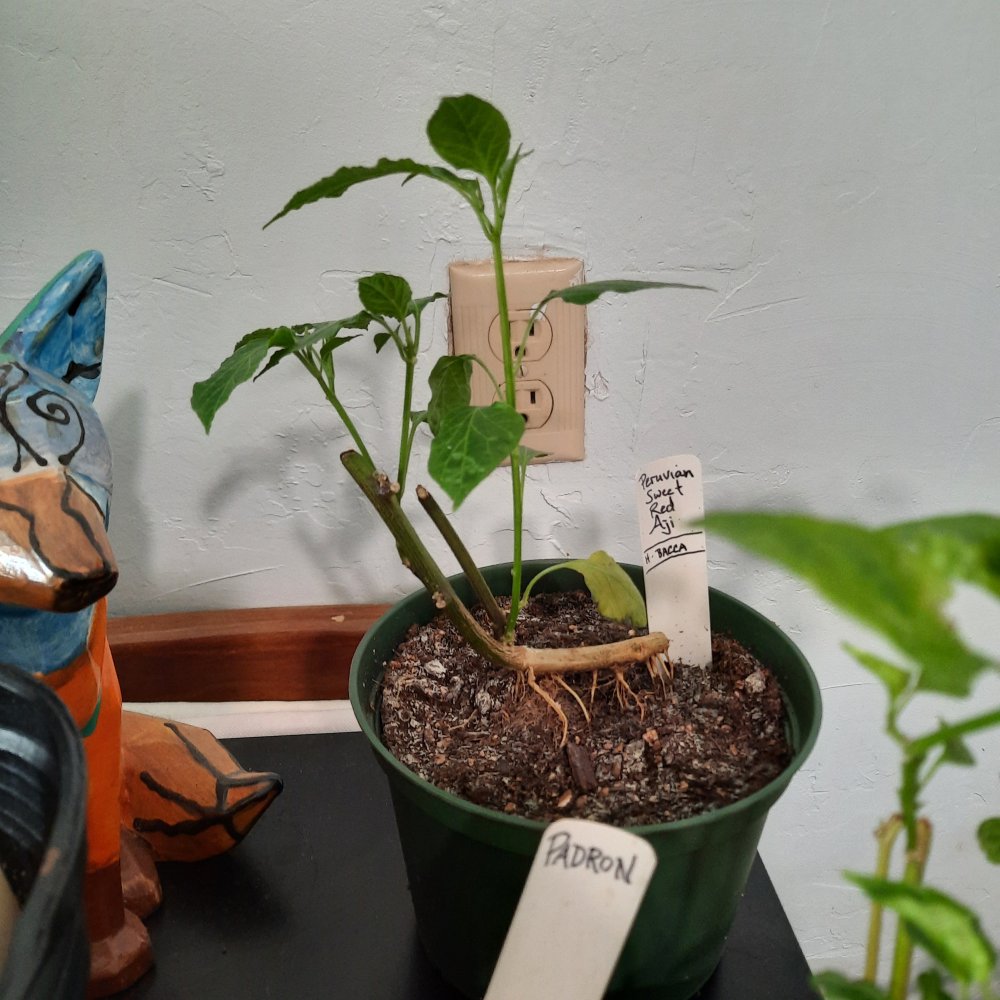 Padron.. Setting pods.
Pretty sure this one is a White Fatalii, but I don't recall, as you can see.