A little slow out of the gate this year, but I had some time today to get some seeds dropped this afternoon.
Most everything here has come from trades this year, so a very big thank you to all that have swapped with me.  I also have at least another 100 or so varieties I plan to start very soon.  Will likely start those at work and not keep tabs on them as much until they're a bit larger, so those will probably show up in this Glog some point further down the line.    
Here's what I got rolling today as well as some photos.  Thanks for scoping it out!  
7 Pot Gravedigger Red
Aji Confusion
BJh-3 Purple Thunder
Bellingrath Gardens
Bhut X Neyde
Black Naga X Peri Peri F2
Blue Mystery
C. Eximium White Flower
C. Galapagonese
CGN 19198
CGN 20497
CGN 21500 X BBG F3
Cabai Burungu Ungu
Candlelight Classic
Cap 217
Cap 503
Chupetino Black
Chupetino Black Peach
Chupetino Peach
Chupetino Pink
Chupetino Red
Chupetino White
Dark Thai
Death Spiral
Devil's Brain
Duemila
El Incendio X Naga
Fish
Flexuosum Purple Flower
Frostbite
Giuseppe Mystery
Guyana Tragedy
Indian PC-1
JPGS X BB7
Jays Peach Ghost Scorpion
King Boc Purple Leaf
Li Black
Lord Voldemort F3
MAMP Black BBG
MAMP Purple Berrygum
Malagueta
Marusha Variegated
Masquerade
Monster Mutant
Monstergum Leopard
Moruga X CGN 21500
Mutant Candlelight V1
Mutant Indonesia
Mutant X Cross
Nazghul's Breakfast F4
Not Buforum
Numex Halloween
PDN X BMJ F7
Peach Ghost Jami
Pimenta Fat Chris
Pink Tiger X Ghost
Pink Tiger X Naga
Pink Tiger X Peach Reaper F3
Purple Ghost Scorpion
Purple Pequin
Purple Pumpkin
Purple Reaper
Purple Tiger X Jalapeno
Rocopica
Rocoto Amarillo de Arequipa
Rusty Nail
SBS Purple
Scarlett's Chili
Shark X
Sharpei Zou-Pi (CGN 16907)
Stefania
Sugar Rush Red Striped
T Rex
T Rex Yellow
Taj Majal Pink Minion F4
Tepin Cappuccino
Tomahawk
Tovarii
Tree Habanero
Turbo Pube X Ulupica
Volante Peach
White Moruga
Wiri Wiri
Xion #1
Xion #2
Xion #2 X Candlelight Mutant
Yellow Biquinho
Yellow Bird Pepper
Yellow Brain Strain
Yellow Pequin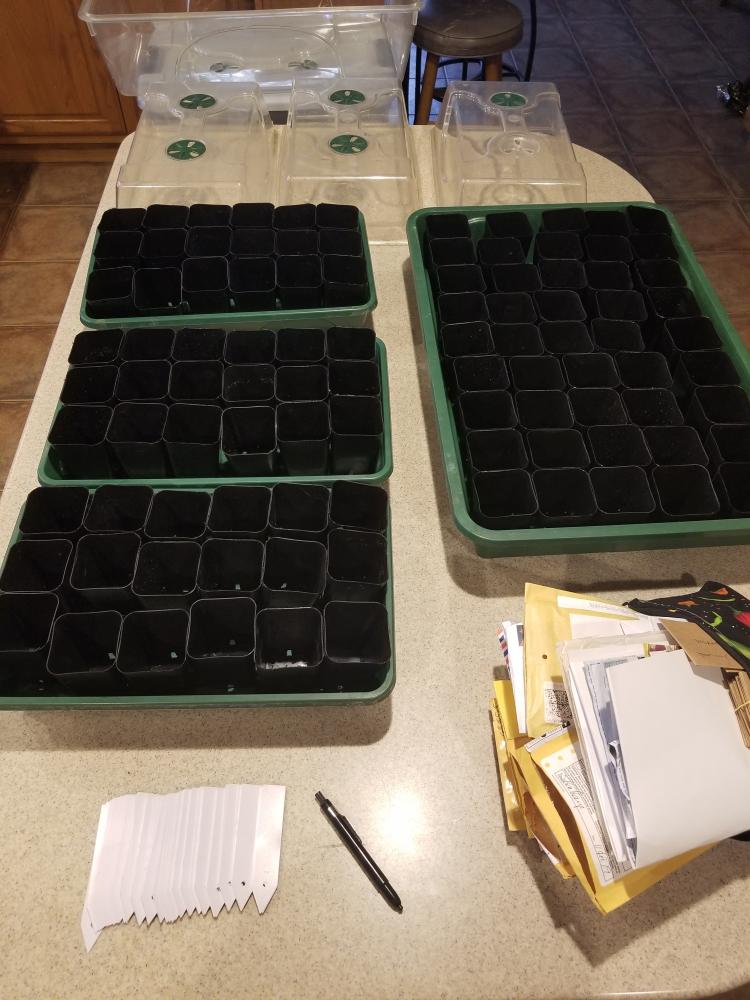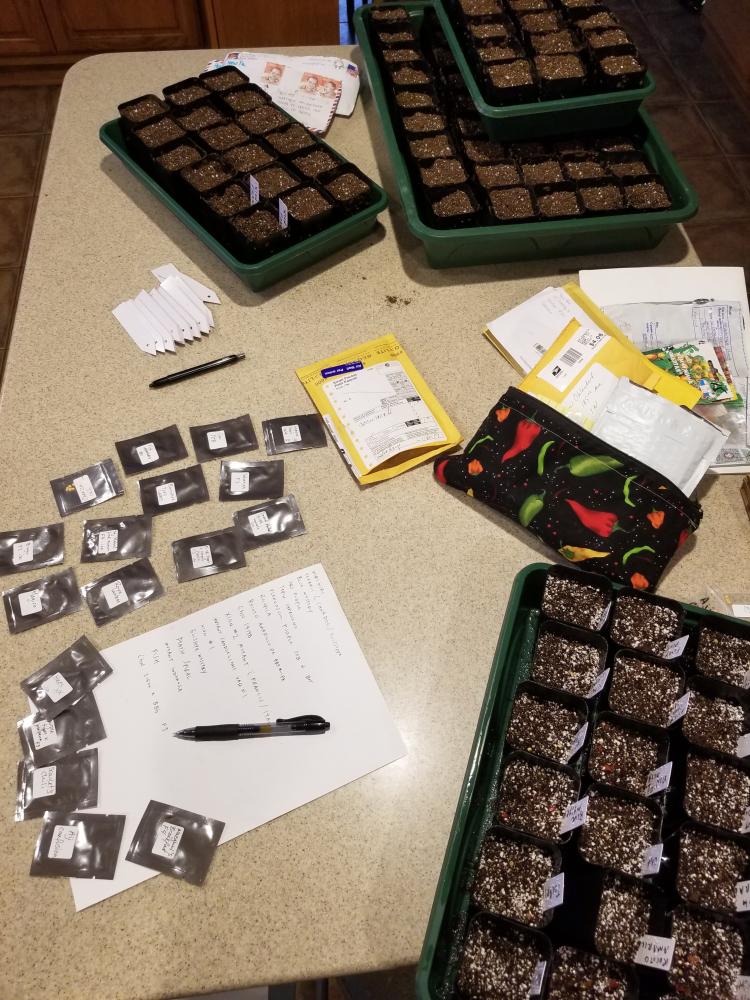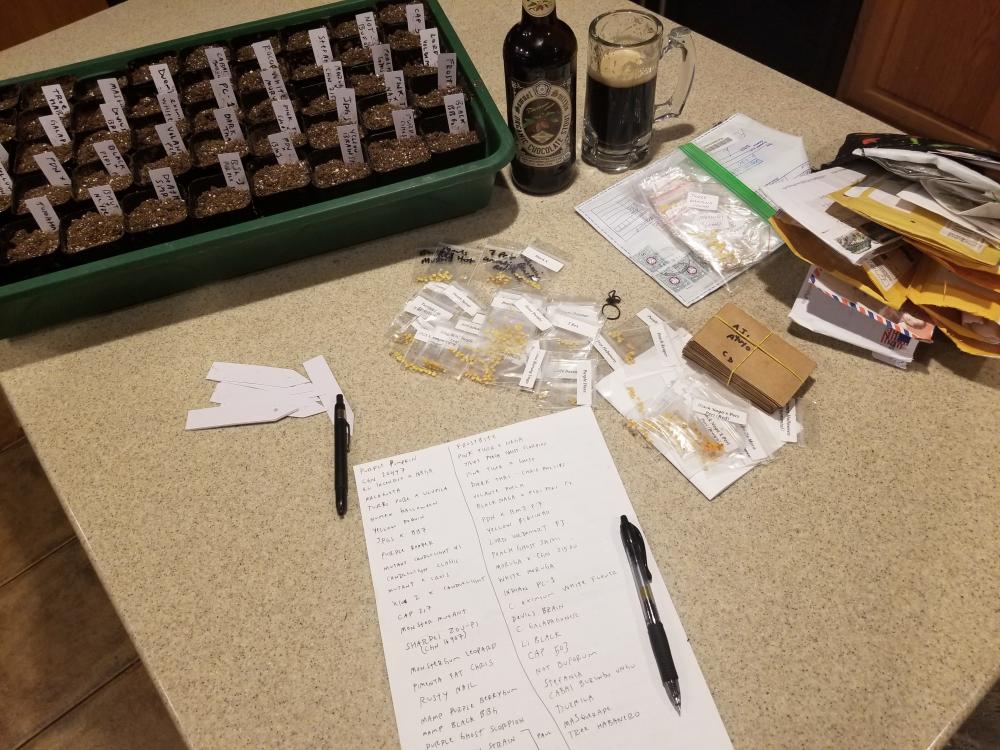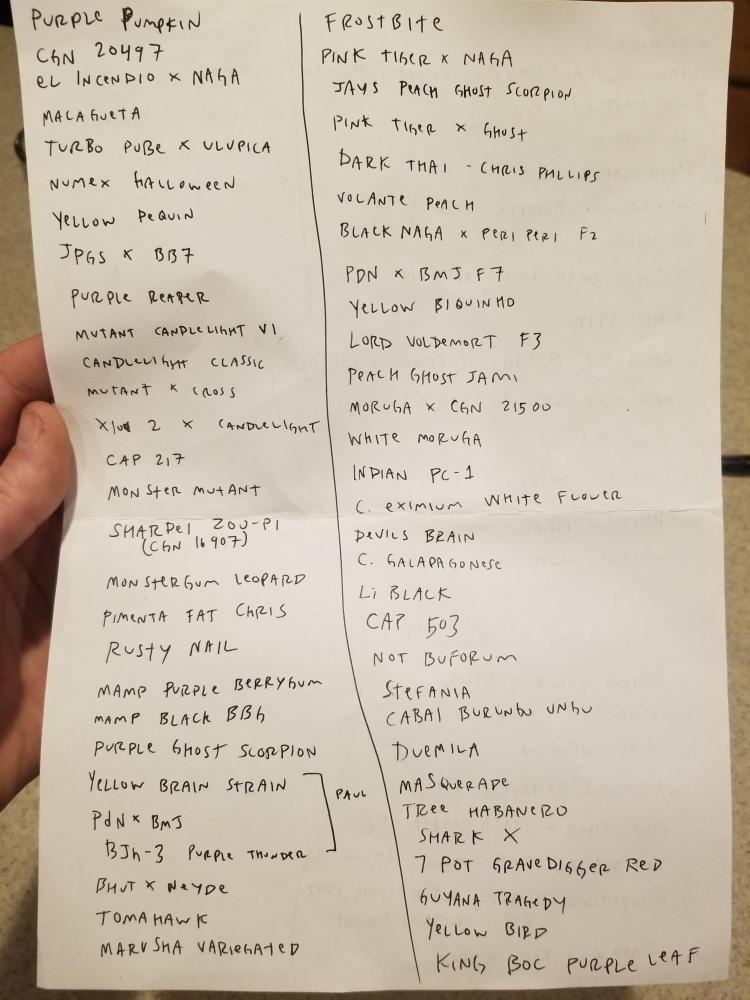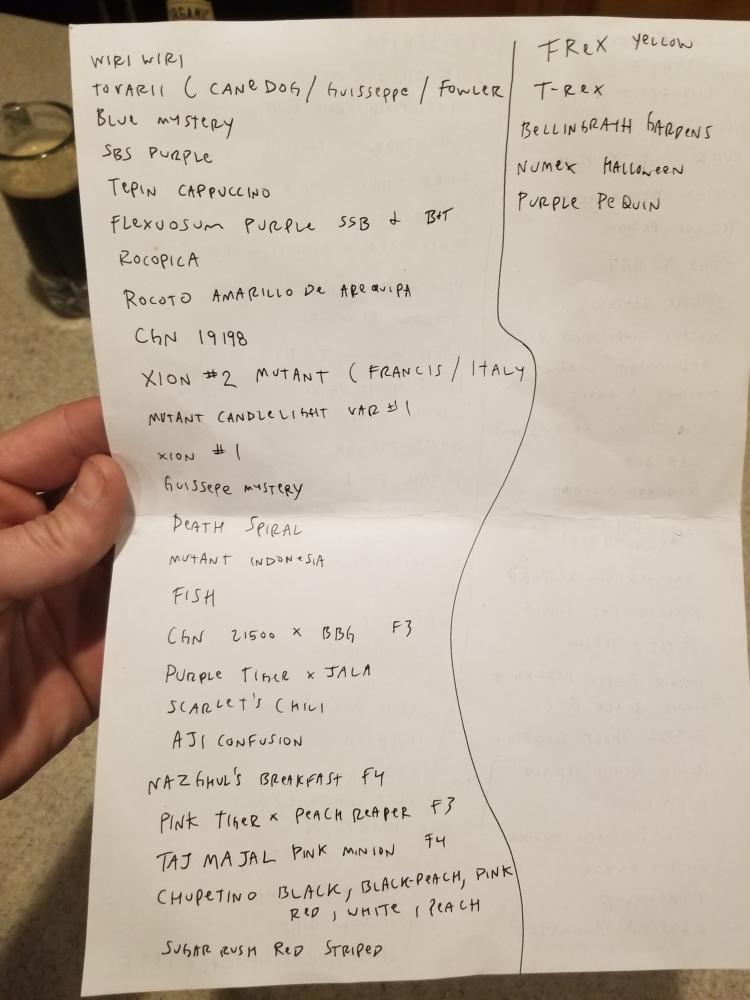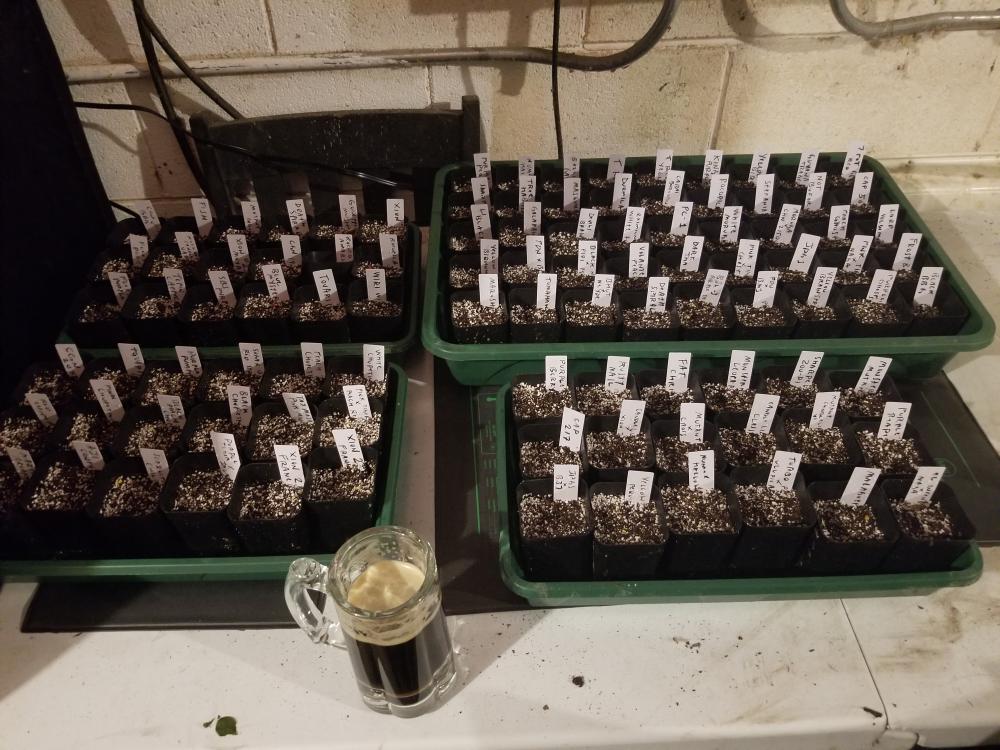 My 2019 Grow Log  
http://thehotpepper.com/topic/71476-catchthebear-2019/